Ok here is my next carbon venture - Beasty - I know very little about this brand other than it was pricey and German made.
Got it stripped and cleaned up over the new year removing some old LX stuff but This is gonna be an XT build over time, still pondering fork and finishing kit options but that 1-1/4" long headtube is proving a hard one to match a fork to .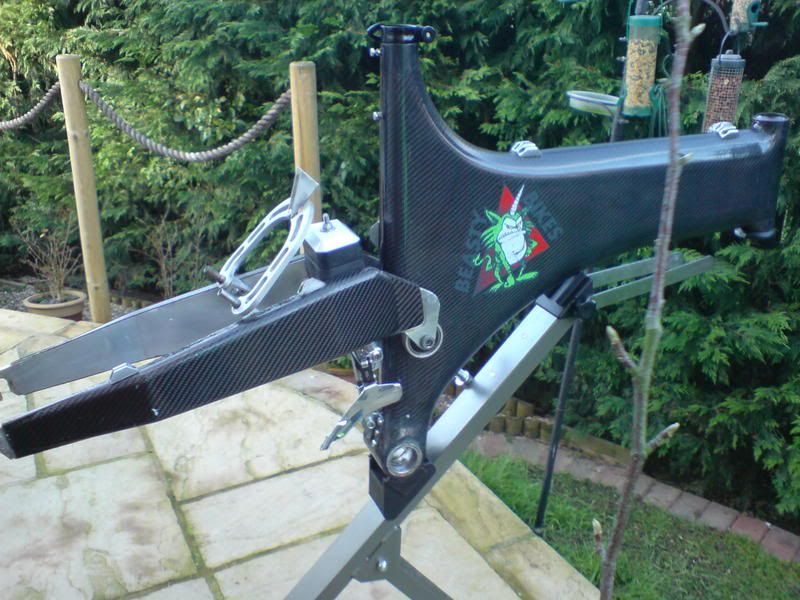 This really is a beautiful frame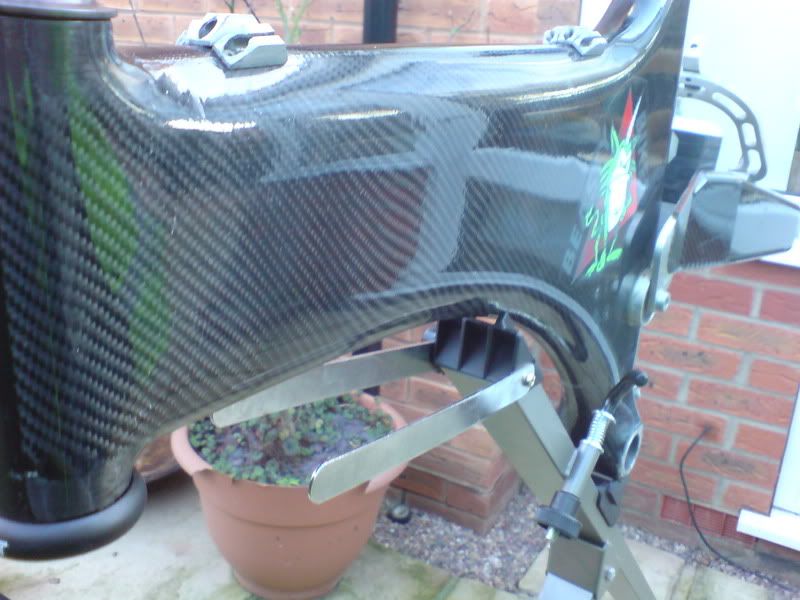 Rear suspension is aluminium wrapped in carbon and you can see the massive rubber suspension system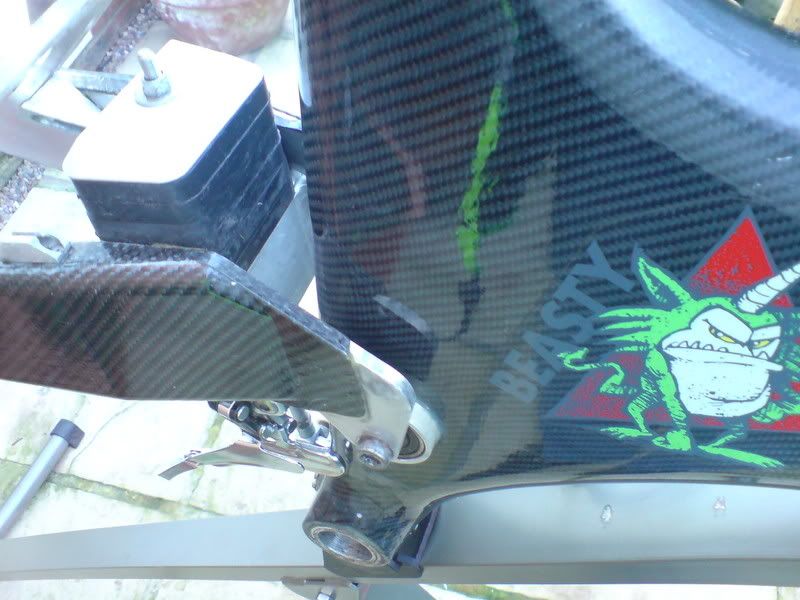 Beefy rear brake arch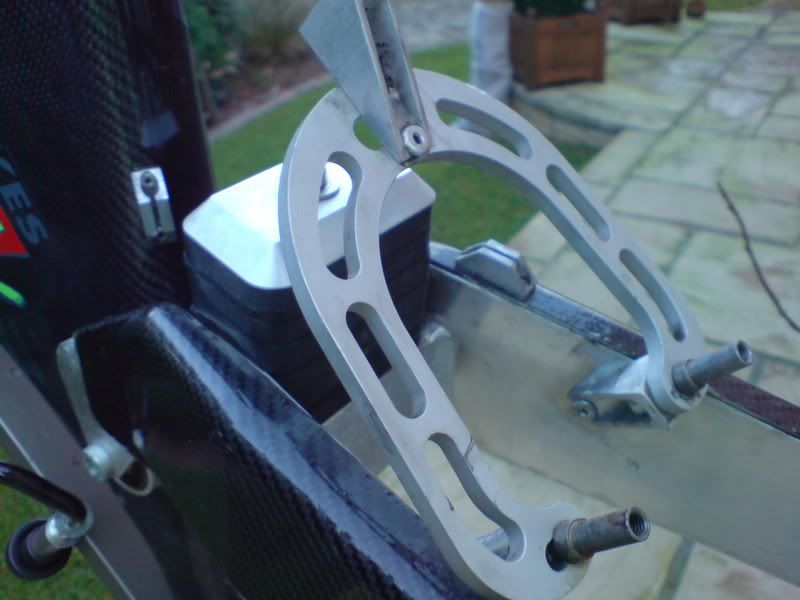 Few scans submitted by Melvin
Here
, but if anyone else has anything on this 'beasty bikes' company feel free to add it .

_________________
Stabled = 91 Browning Test unit - 87 Chas Roberts Snow Leopard - 88 Overbury's pioneer - 89 Bromwich - Dave Yates Diabolo - Mk1 Thorn Nomad - Thorn Raven tour - Dave hinde disc - frontiera 531 - Serotta Proflex - 92 orange clockwork - 86 Orbit Frontier - 85 F.W.Evans