Hi guys!
I had this frame and fork for a long time on the wall, and i have recently started to give her some shape. Still needs some parts as you can see.
I think i want to build ths bike more or less period correct without any ringle "bling" and stuff likte that. Have to many "bling" bikes already!
Yeti Utimate 16 or 17" frame (original paint and in VERY good condition.
Accu Trax fork, original headset and attack stem that was original with the frame as new.
I have added black hyperlite bars, 7 speed "xt" gripshift with yeti grips, avid levers, xt canti brakes (powdercoated in yeti blue) and xt rear mech.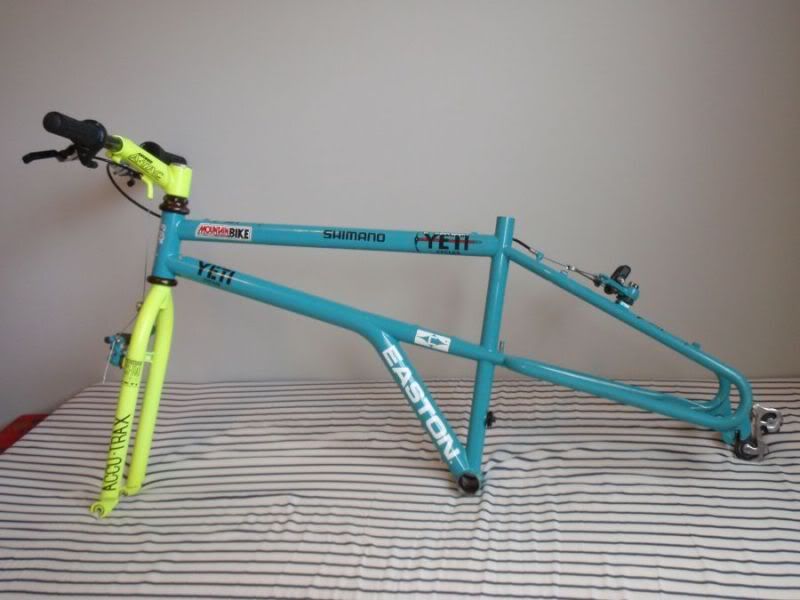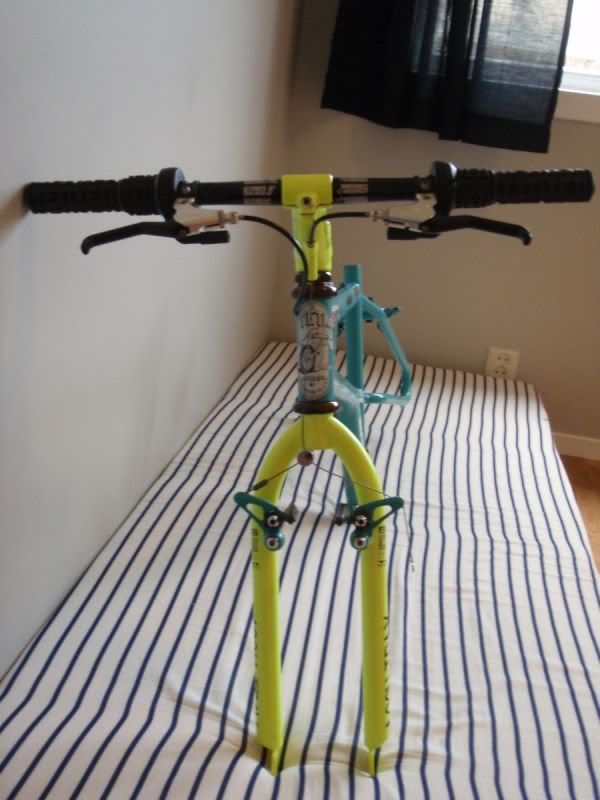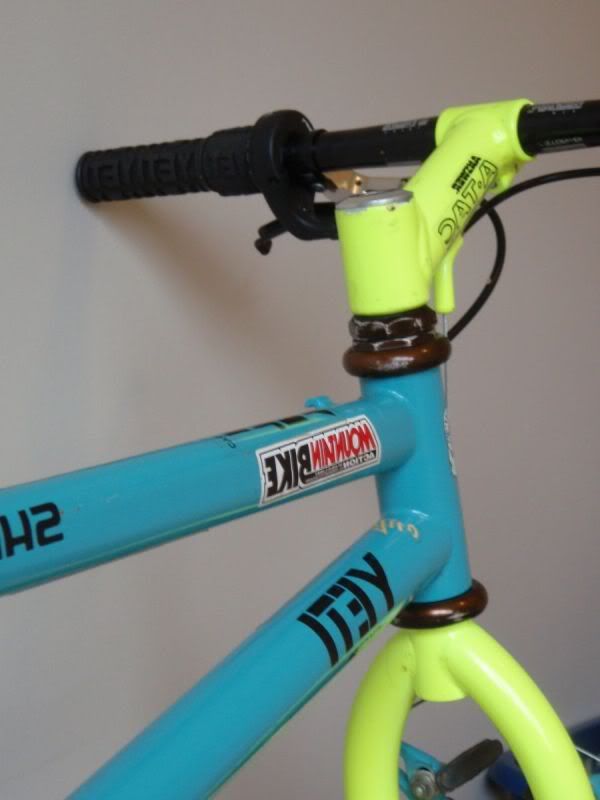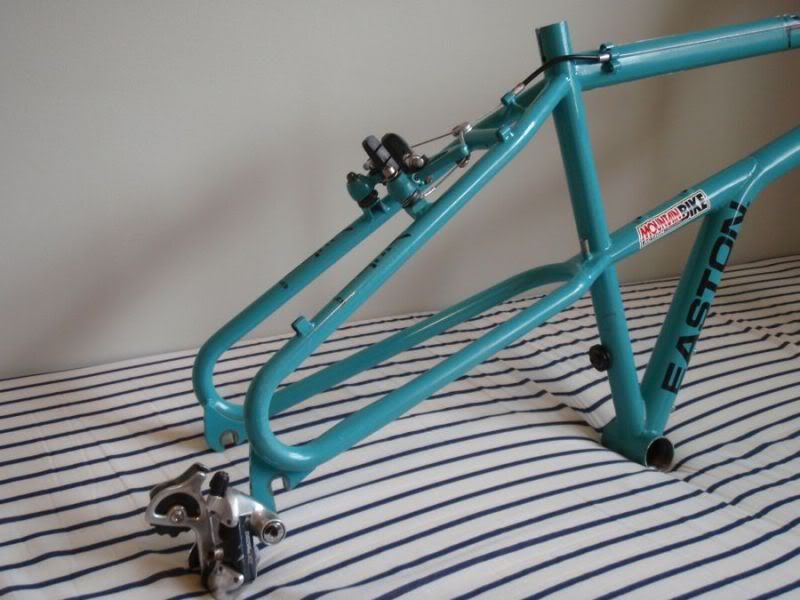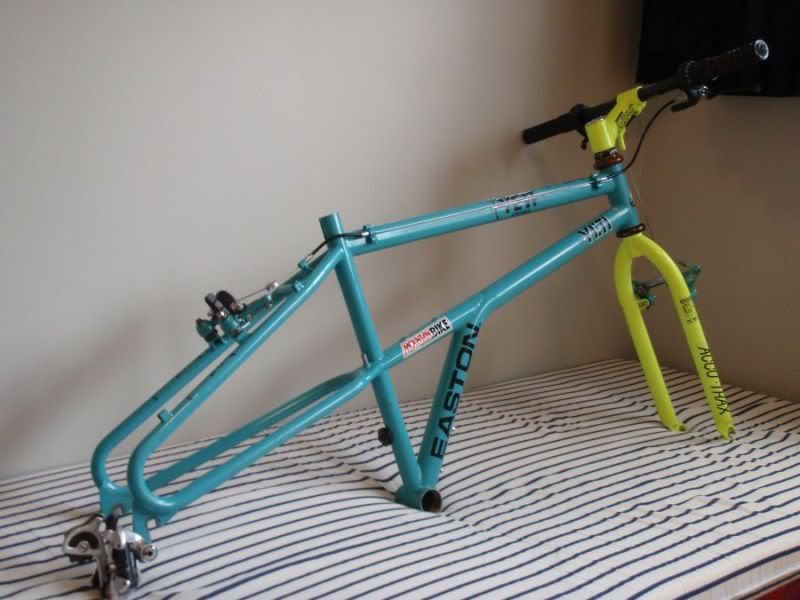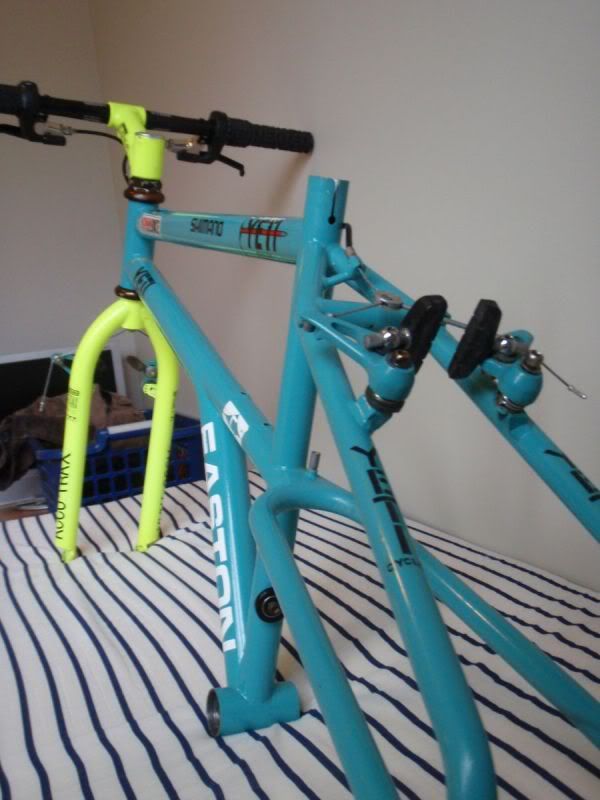 ENJOY!!

_________________
Yeti arc as, Yeti arc as lt x2, Yeti Pro Fro, Yeti Fro, Yeti as3, Yeti Arc x2 and Yeti Ultimate x2.