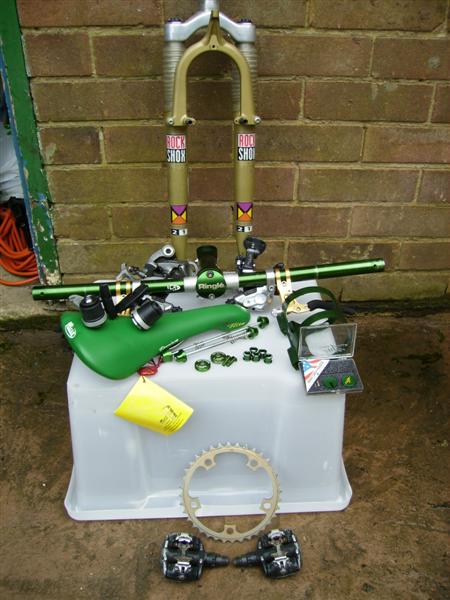 Nice polished cranks on their way from gareth , green ring and green seat post on their way .
I am missing , a rear nice canti brake , a headset , and that is about it .
no wheels yet , I have some gold nos mavic 517 and some green niples on the way but no hubs . but I can use some wheels from another bike from the time being .
Thanks to Slim , the rear brake issue is sorted .
Slim is also helping with the decals with Gil .
I also would like to find some green outer cables, but no rush as I have plenty of others .