guybe wrote:
Hi, do you have the RAL code for this colour on your Lavadome as I really like that colour alot?

How is this bike going and still ride it now? if yes, made any changes on it not that you need to?

A real beauty and lovely colour choices too
Thanks! Still love it, even though Konas are uncool.
I have it built as a singlespeed (for SSWC09 Durango
).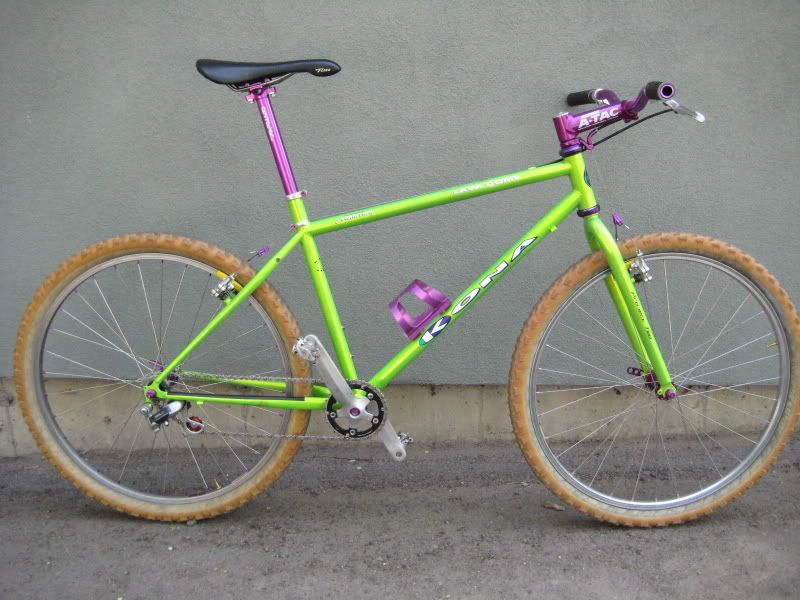 To my knowledge, no RAL color matches this. The powder coat is a prismatic called "shocker yellow." The powder alone wont do it though, you need a chrome undercoat to get the shine.