Here's a short story -
in 1992 I was 12.. I raced a full season on a Huffy (!). For my 13th birthday my Dad figured it was time for a 'real' bike. My LBS was a Kona dealer, and they all rode them. Hots, Hei Heis, Explosifs. All rigid. So on the morning of my 13th birthday, I awoke to find a shiny white 1993 Cinder Cone... words cant describe it. However, the Cinder Cone wasn't mine... it was just there in place of what was actually coming, the "unreleased" 1994. So in May, just when the trails started drying up in good old New England, I finally got my forest green 94 Lava Dome.
I raced the_living_sh*t out of that bike. 30+ races between 93 and 96. I upgraded every part. In the fall of 96, my LBS gave me a Hei Hei frame to race and the Lava Dome was retired...
As I went away to College, it was handed down to my brother who could care less about cycling. My dad put a ghastly parts spec on it. My bro commuted from his dorm to the bars and back. Last year it was caught in a flood, and everything seized. Thats the way it sat until I saw it this summer, and nearly fainted. I grabbed it and shipped it to myself out here in Durango, and the rebuild began.
Here it is. Konas may be uncool, but I loved this bike.
Before:
After: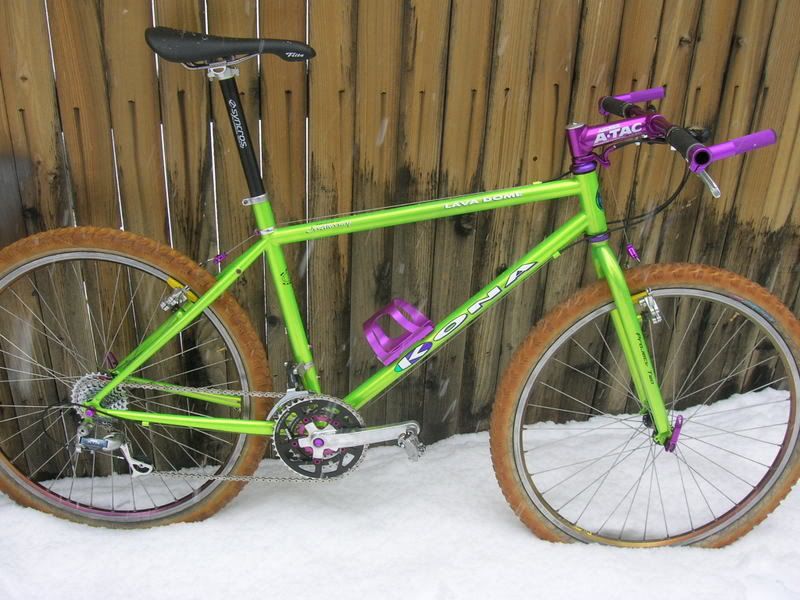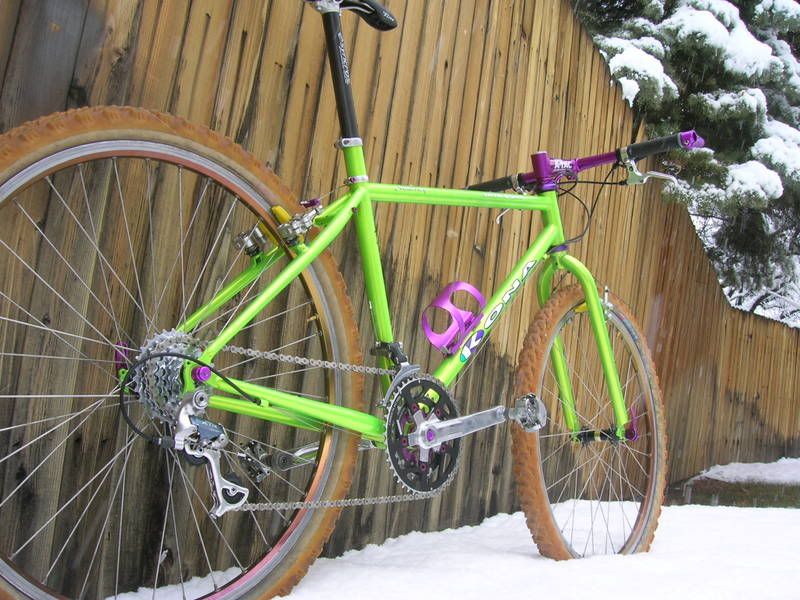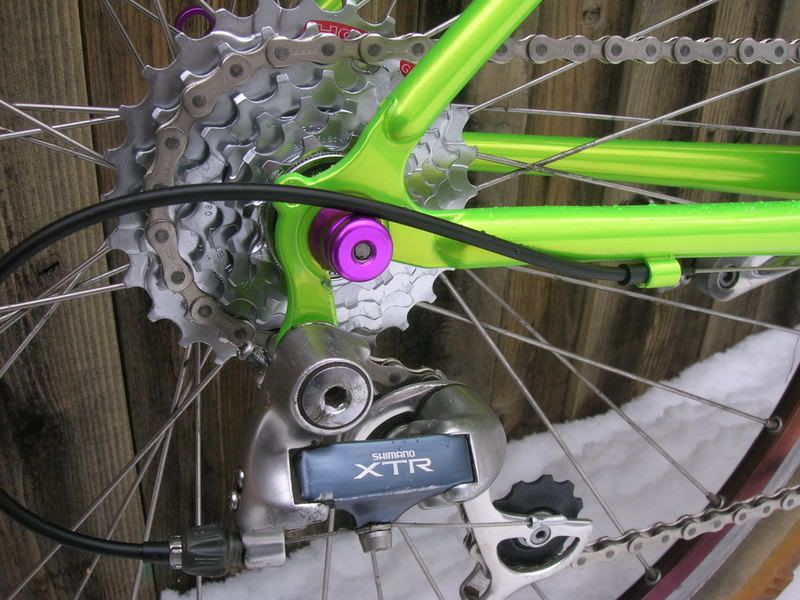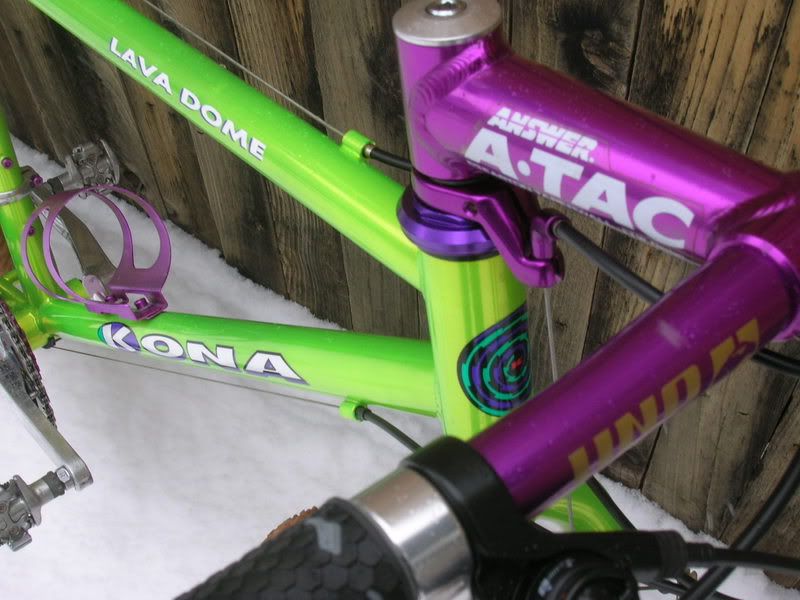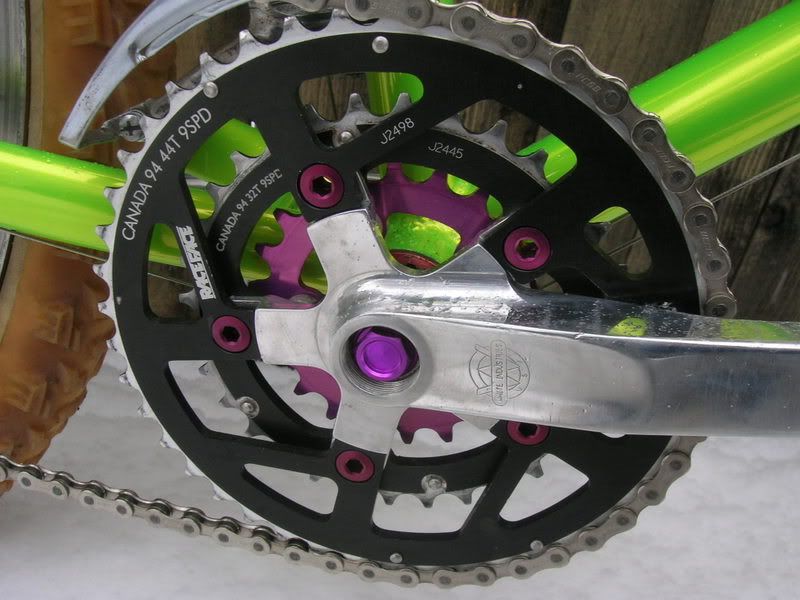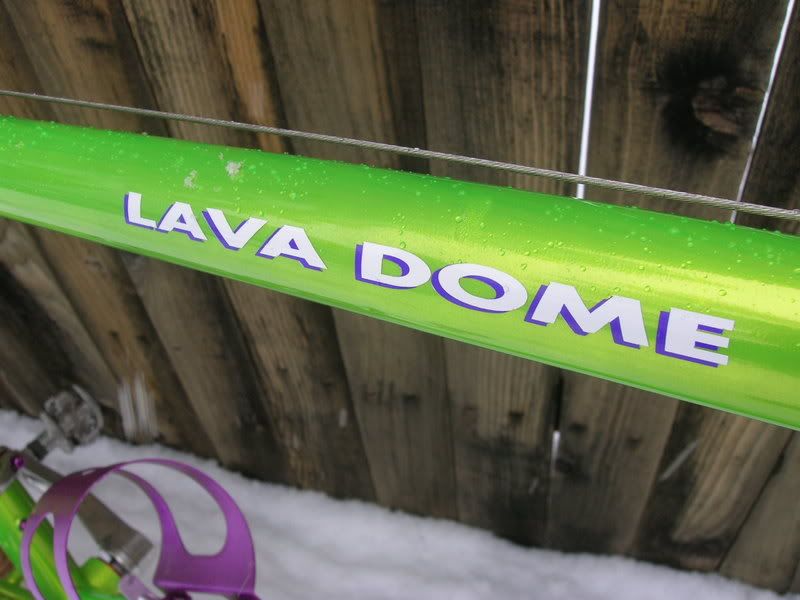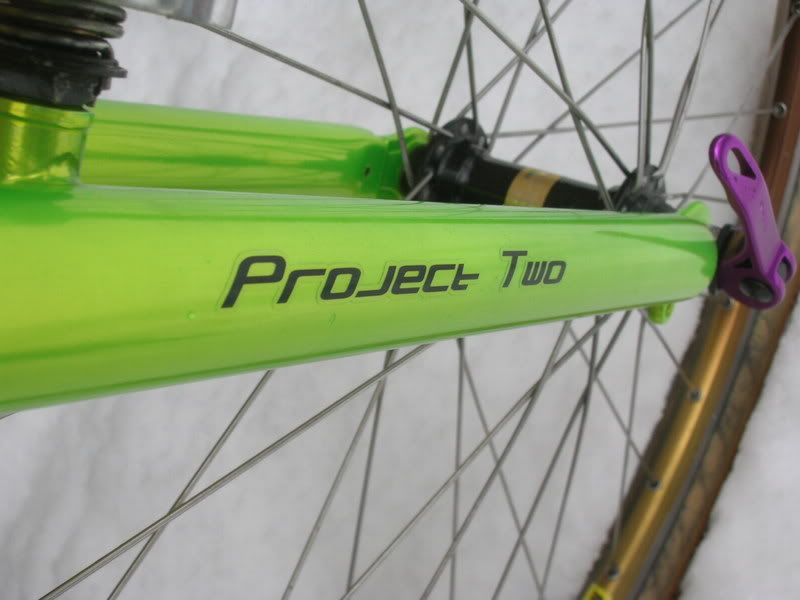 Parts highlights:
Project twos painted to match with custom decals
LX hubs on Mavic SUP sunset rims & Tioga Psychos (Thanks Jez!)
XTR rear mech (thanks Jez!)
XT front mech
Suntour XC Pro 7 Speed Thumbies (the best ever.)
White Industries cranks w/ Race Face rings
Syncros seatpost w/ Flite
Answer ATAC stem
Onza HO Brakes w/ Avid tri-dangles
Ringle H20 cage
Control tech bar ends
Purple everywhere!
Paint by Chris Herting
Decals by AJ Aeshwig of VC Graphix
I went with the 93 decals because, well, I always loved the looks of that Cinder Cone. As you can tell, its unlikely it will see dirt anytime soon. But at least it looks good in the garage!
Happy holidays!