Its back on the fleet after just a month or so away. And for its 21st anniversary its getting another makeover. I'm putting it back to as near as standard factory spec without going too mad (some things are proving tricky to locate- and it has to be rideable)
this is how it looked when i bought it off the 'bay last year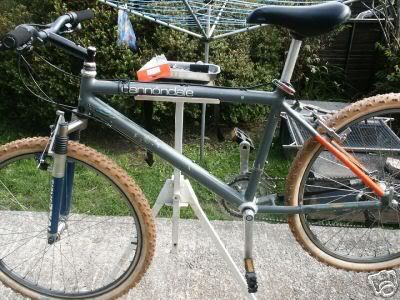 before finding this site and shamefully covered in modern tat and working for a living as my work hack
..........and a few months later with a coat of yellow paint and a smattering of Blue ano parts.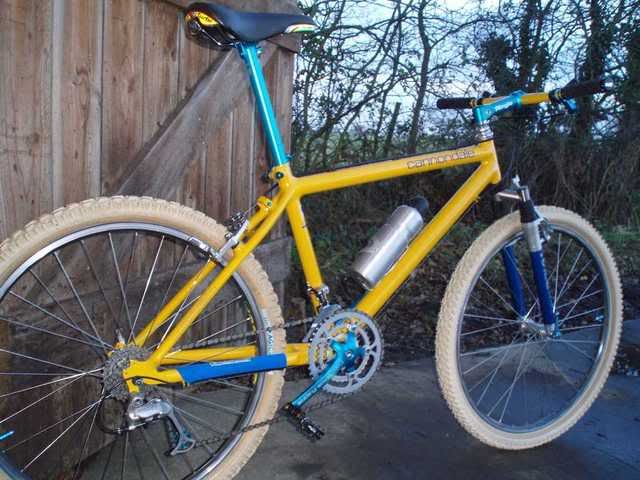 I then broke up the bike to fund the FUNK build, selling off the blue bling whilst the frame went to Sithlord for a singlespeed project.
last week i bought it back and started to restore it to its 1987 Factory spec. Its been powdercoated and has got a Tange fork until I can locate the correct unicrown jobbie. I have located most of the original spec parts on eBay and await the postmans knock. i will post more pics and a full spec as the week unfolds. watch this space..........
By the way, does anyone have a chrome Shimano or Suntour seat binder QR to donate??