Got this together during the week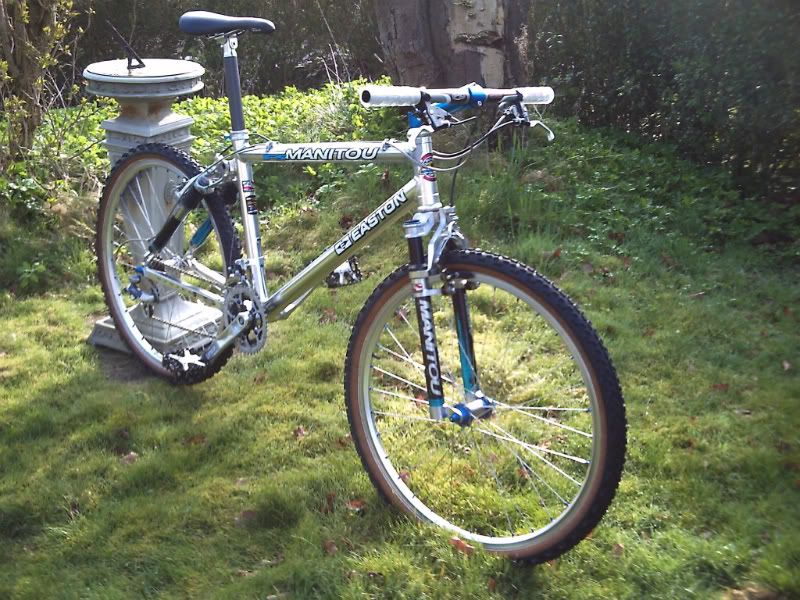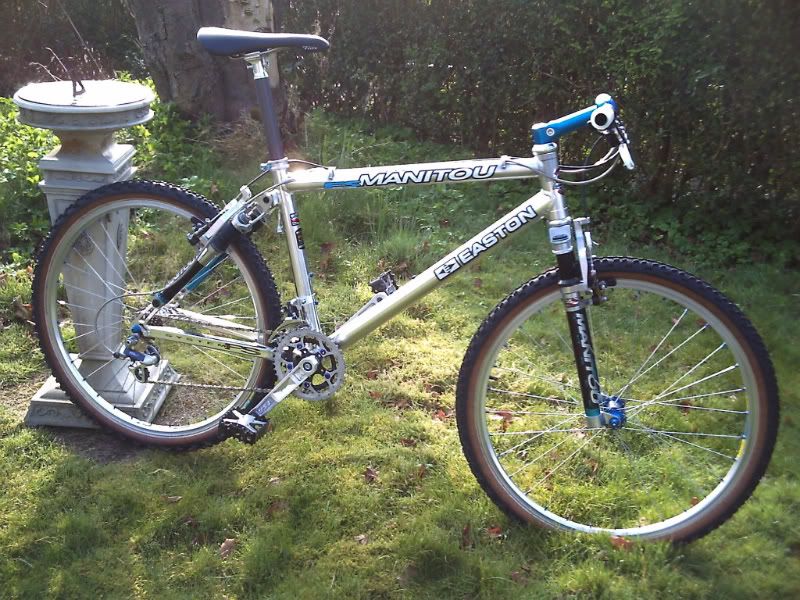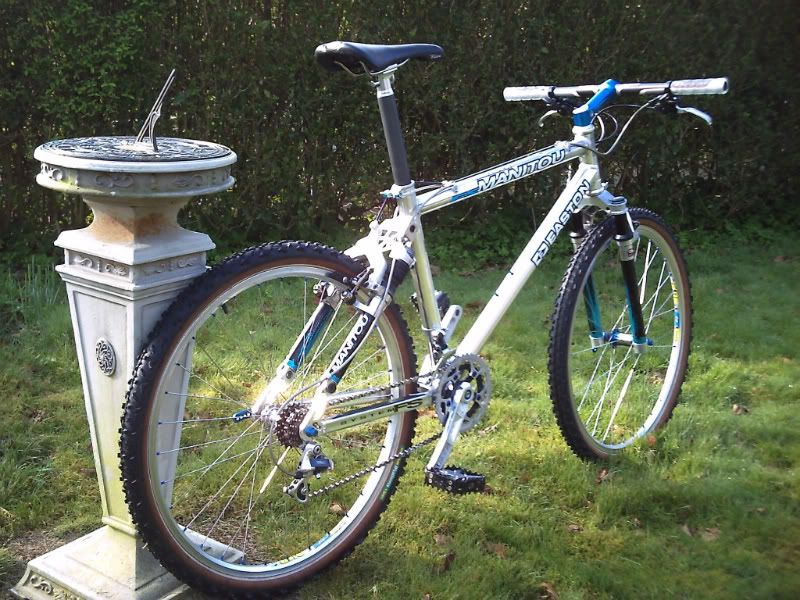 Spec is pretty unspectacular (for a Manitou), CK devolution headset, Ringle stem, STX canti's, LX shifters, Answer carbon bars, has nice period XT mechs, front being the band on type with custom clamp, sourced the proper Manitou seatpost and clamp (had to buy a scrap frame for these), Michelin wildslippers on Mavic 217's with an XT Parallax rear and Hope front hub.
Waiting on a set of springs for the forks coming from America as the elastormers are mince, already has the springs in the rear so it'll balance it out.
Also intend to get a pair of nicer pedals, maybe magnesium DMR V8's ?, (i'm a dedicated flat pedal user), also a pair of blue Hope bar plugs.
Cheers to Gil-M for the fantastic stickers
May upgrade the canti's and shifters or i may just leave them on, i did buy a set of M900 XTR canti's for it a while ago but they didn't do much for me so i passed them on
Intent to ride it and not be too namby pamby with it (though obviously no big jumps or drop offs
)