Time flys by eh, a few 'life things' got in the way, but mostly I've taken a relaxed hunt/gather, and build when I feel like it stance with this build, all the best ones are not rushed after all.
The build (thankfully) took a turn for the best, they all tend to go this way, start as beaters, pub bikes, winter bikes, commute bikes etc and end up as cherished builds. So this one became a bit of a labour of love, really enjoying nostalgia of where I took off, I was out of MTBing for a clear decade, 1993-2003/4 so it was fun to keep to the era I loved when it all got exciting, 1992/3/4, and I didn't worry too much about enjoying/using technology or parts from after that if it looks right, such as remade retro parts or the Aheadset system I ended up with. So it's still a story of what could have happened if I had the money and patience to keep on MTBing 1994 onward, you know one of those hypothetically impossible things really but works well!
So I was all set to complete last spring 2011, it had to be spring, but I lost the expensive shimano cables I'd bought Christmas 2010 in the house, so it got put off till 2012 when I remembered where they hid themselves!! Some nostalgic build time with a nostalgic soundtrack, I bolted it all together, and set sail for a nostalgic solo trip through old haunts in Halifax. Brilliant nostalgia.
I'll start with a few pics and add more when I find them! Hope you like. It's my best build yet and and might stay as my best build...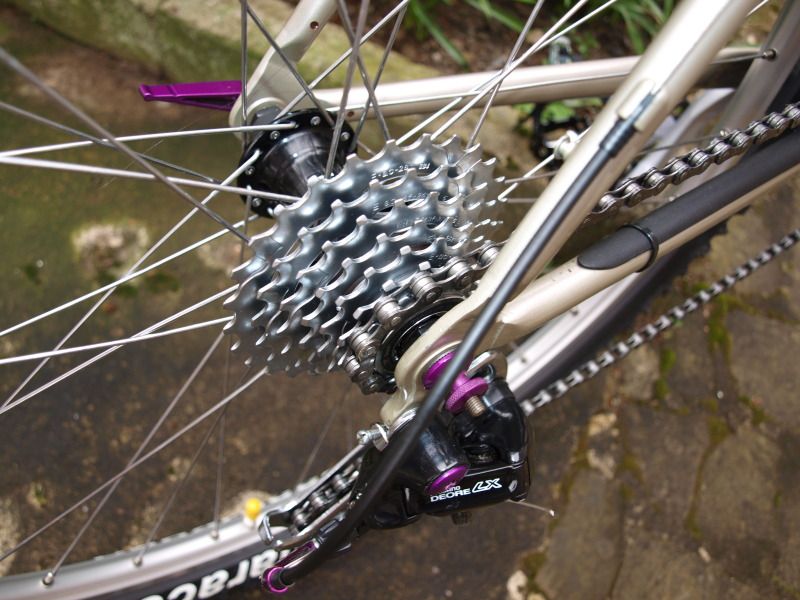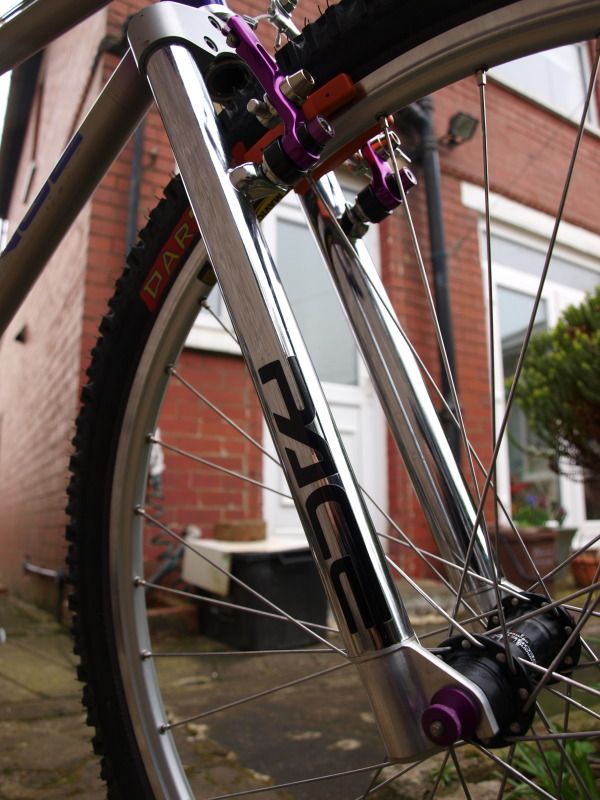 Top man and RB Leg-end, Sinett hooked me up a few years ago with s lovely set of NOS wheels with 1994 black Deore LX hubs, they were not destined for this build but ended up being ideal as 1994 black LX punctuated the year perfectly, it was introduced that year so was ideal quality groupo to aim for without going nuts over XT/XTR kit.
Also I returned to top man Sinetts house to purchase a top deal of Pace Forks and Orange Flite
off his beautiful early Clockwork build. So thanks to that man. The forks steerer was too short so justbackdated hooked me up with an uncut brand new chromo steerer, perfect for my tallness!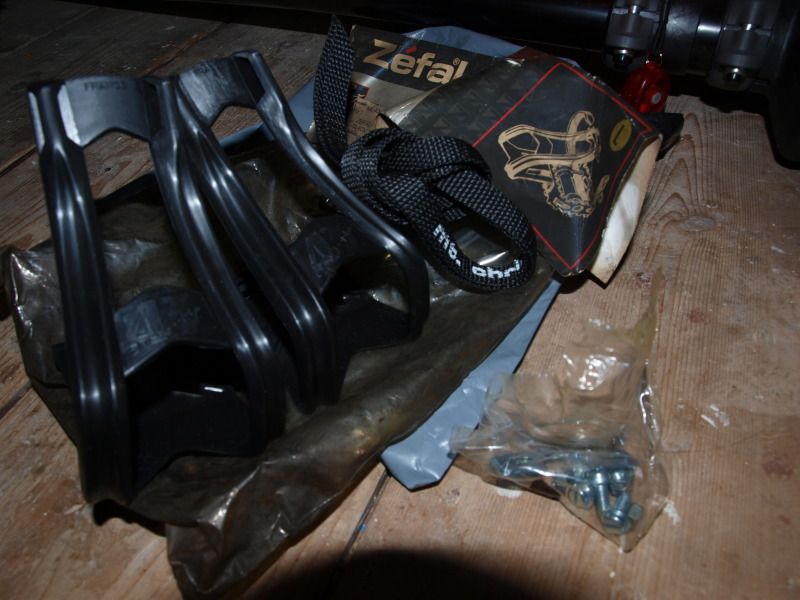 BITD I had toe clips, so gone same route with these factory fire survivors.
I got lucky with grips. These turned up on eBay, not comfy but cool, the exact same grips I chose BITD on my trip to Stif in Headingley, so super novelty and almost random.
To go with the Flite, I did have a purple USE, but it was just too much and looked rubbish, so a lovely modern classic Syncros post holds the seat on, bought from modern day Stif shop..online!