Ok, took a couple of pics yesterday chaps .
after a quick clean it appears to be all deore II except for the DX sti , not too bad condition either still got the original wolber/saracen AT20 rims , saddle has no rips and it still has one of the farmer johns up front as well.
I added the DX comp pedals after but I do have some original Deore II Huge beartraps that need a serious resto job that should go great with this.
Do we think the Sti should go in favour of thumbies
, I think the Sti were probably an upgrade
from the original thumbies
Sorry about the first picture quality, I used the camera phone and must have shivered ,
I will get a better photo soon
:arrow: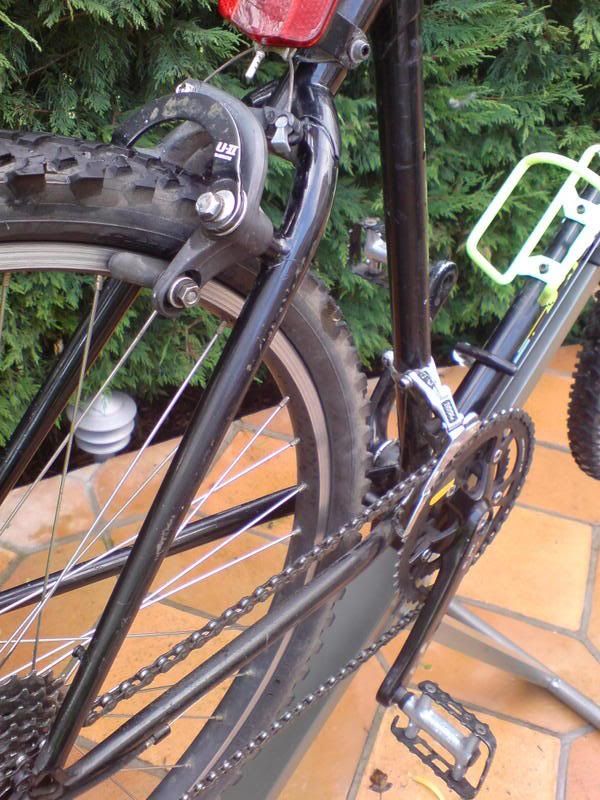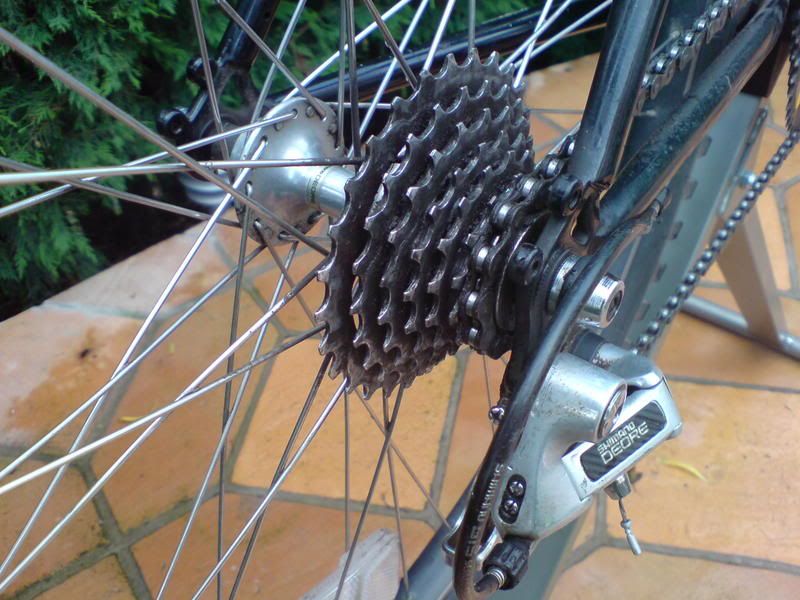 _________________
Stabled = 91 Browning Test unit - kestrel MXZ Black - 87 Chas Roberts Snow Leopard - 88 Overbury's pioneer - 89 Bromwich - Dave Yates Diabolo - Mk1 Thorn Nomad - Thorn Raven tour - Dave hinde disc - frontiera 531 - Serotta Proflex - 92 orange clockworks -85/6 Raleigh Maverick