Hi all, love this site SO much, have been posting a little bit over the past few months - and hereis my first build - based on Toons' Funk frame.
All parts are totally NOS, all mint old stock -
HAro flat bars
Flexstem 1.1/4"
Deore XT 1.1/4" headset
Tange forks
Onza ule grips
Deore XT thumbies [the only things not NOS - but pretty mint]
Deore XT levers
Deore LX 1990 cantis
Deore XT cranks and biopace rings
Deore LX 1990 pedals and Haro toeclips
Campagnolo seatpost
Vetta Gel Turbo saddle
Deore DX front mech
Deore LX 1990rear mech
Deore LX 1990 hubs, on Ritchey Vantage comp rims
Ritchey Megabite amberwall tyres
White cable outers!
Hope you like - I love it! I just wish it had been more sunny as the candy bubblegum pink colour is amazing!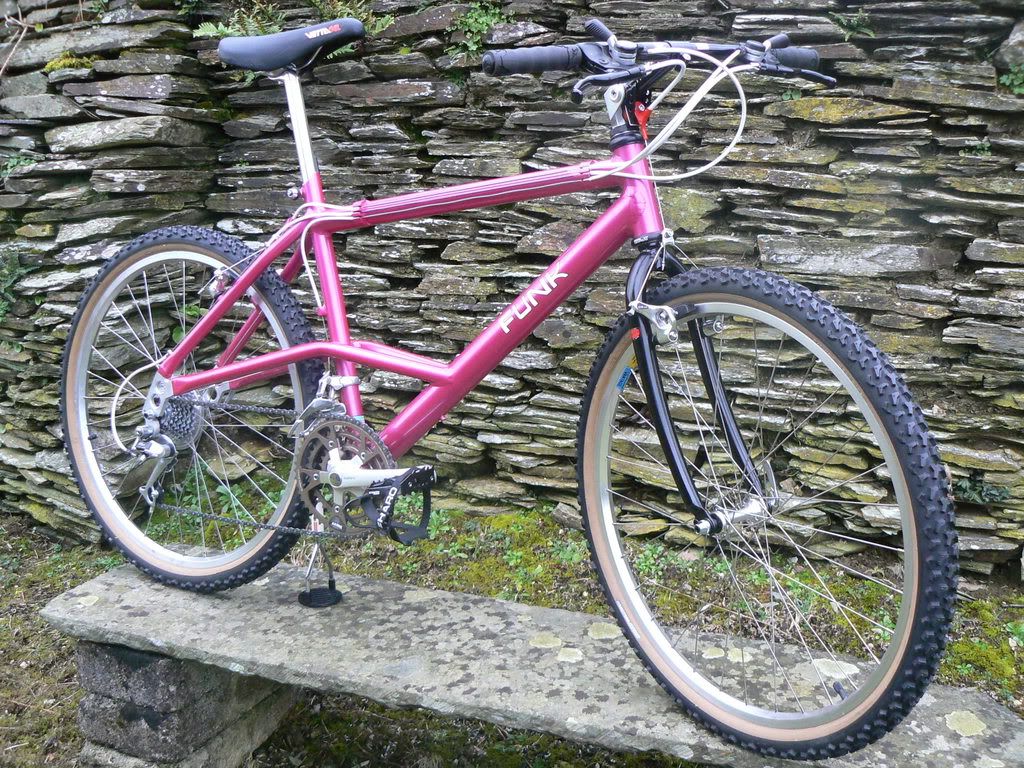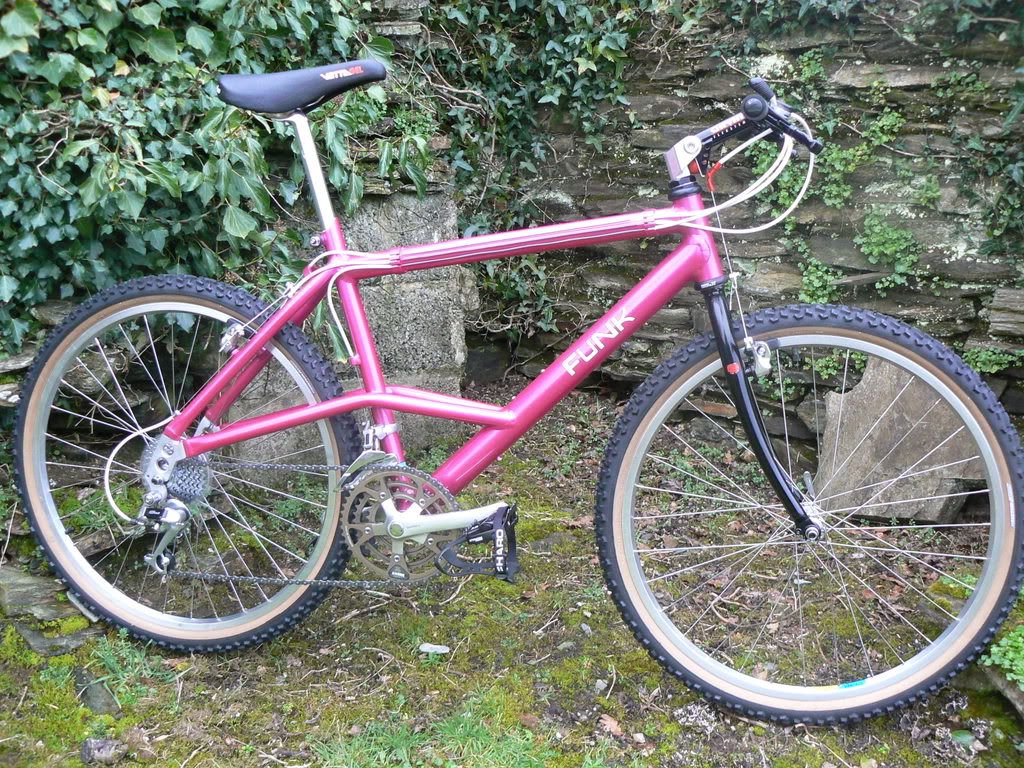 and here's my next - newly powdered and stickered Chas Roberts DOgsBolx 1"

_________________
I love bikes, all bikes. Old and new.
In the stable..
Old: 88 Kona Cindercone, 90 Alpinestars al Mega XT
New: Evil The Wreckoning, Specialized P-Slope, On One 45650b, Trek Stache, Custom made S&M ATF 20" BMX, S&M ATF 22" BMX