Yeah, very cheesy, but it got you to have a look!
I finally found a hanger (NOS at that) for my Kirk Revolution frame so I thought i'd better get around to building the old girl up! Thanks to whoever posted the Fleabay ad for the hangers in the 'eBay watch' section.
I know there are quite a few Retrobikers that don't rate the Revolution at all and you will undoubtedly consider my build to be massive over-kill but I have really loved the look of the frame ever since I first laid eyes on one at the Karapoti Classic (Wellington, New Zealand) in '91. IMO, it's damn near the best looking bike ever made!
Anyways... here she is...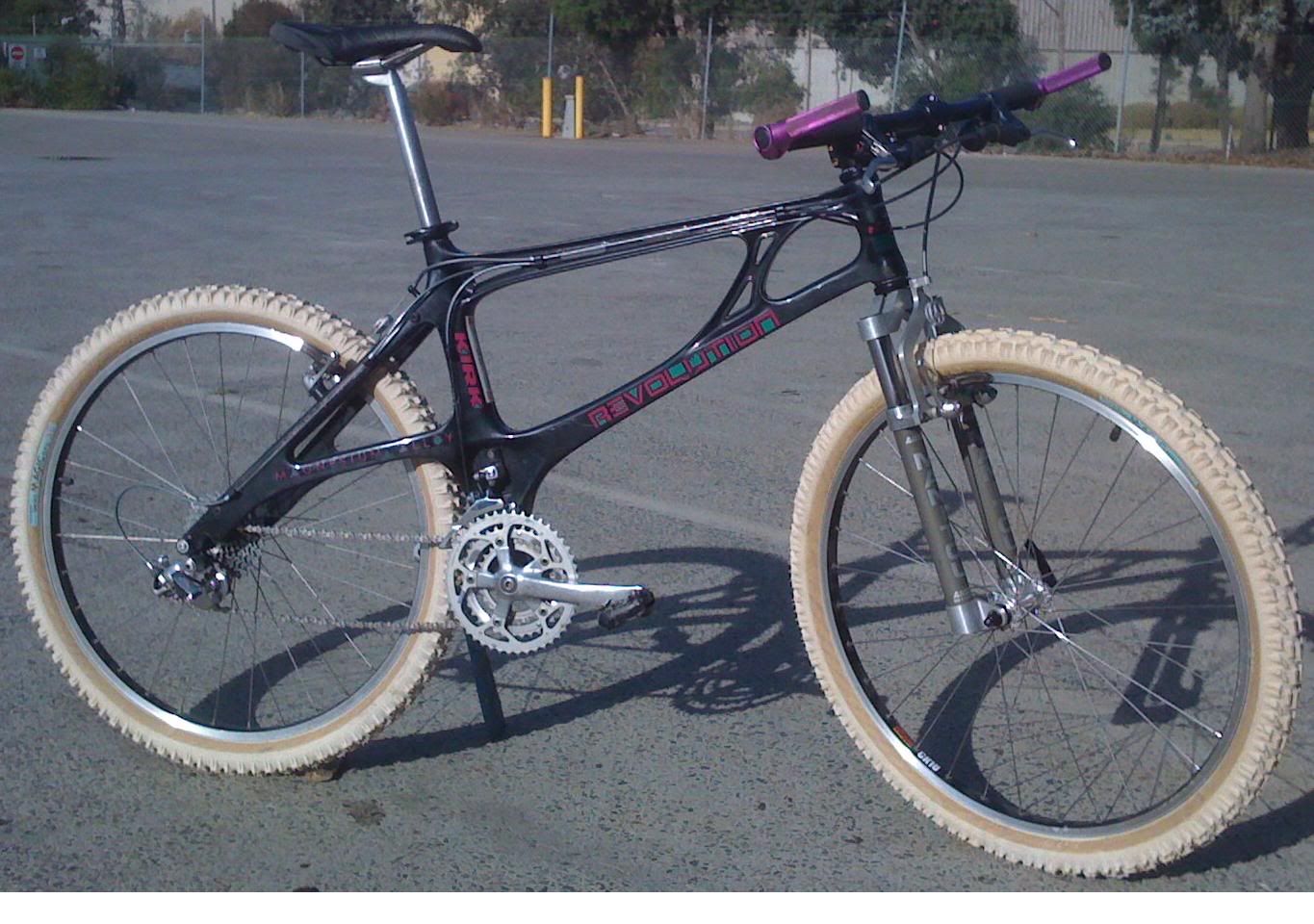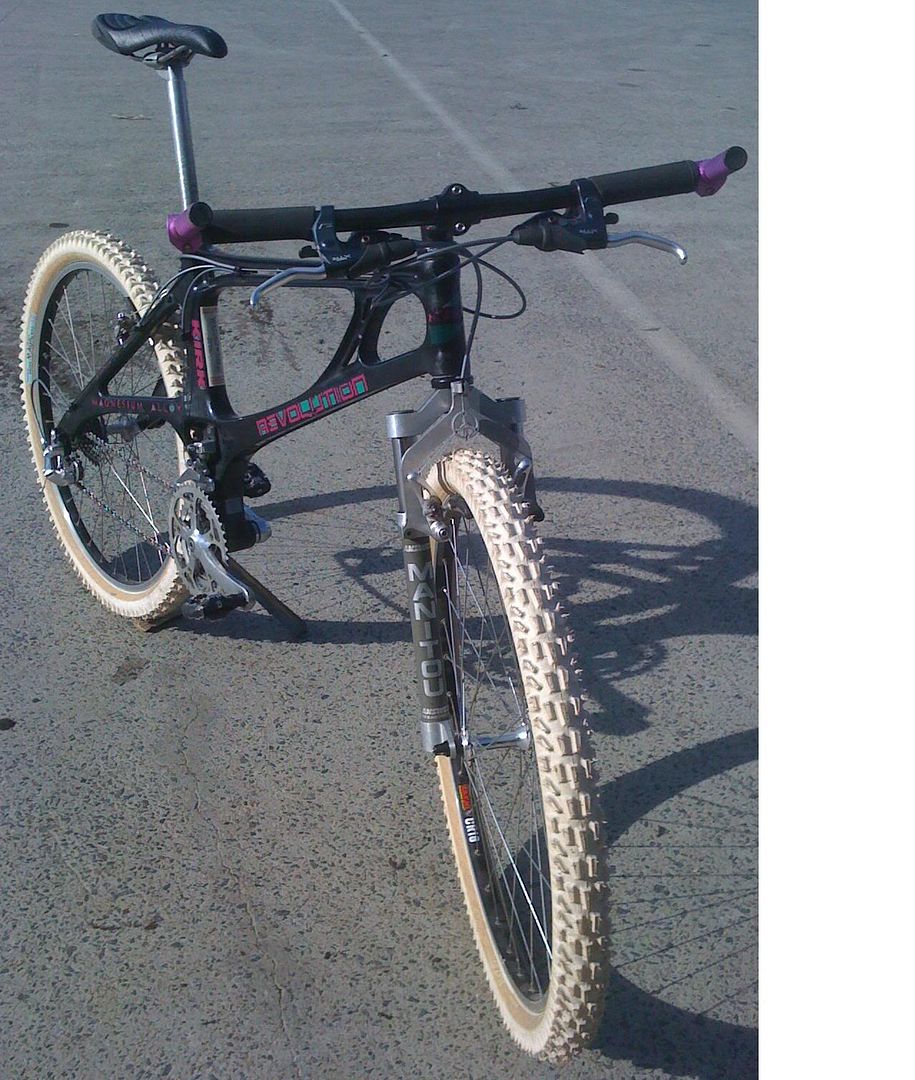 Frame:
Kirk Revolution, 17" NOS!
Fork:
Manitou 1 (1st generation Answer fork)
Headset:
Ritchey Scuzzy Logic Pro
Groupset:
M900 XTR (except front derailleur whick is a NOS, 'band-type' M650 unit)
Rims:
Sun CR18
Stem:
Dean alloy
Bars:
Tange Prestige, un-badged
Barends:
Control Tech Control Stix Lite
Tyres:
NOS panaracer Smoke & Dart magic (2.1's)
Pedals:
M737's
_________________
Wanted:
* '89 Nishiki Alien 17/19"
* Mantis Valkyrie-EC 18"
* Titan 1/2 Trac 18"
(Stay tuned to this channel...)
'89 Titan 1/2 Trac, '90 Nishiki Alien ACX (NOS, M735), '90 Pearson Kea, '91 Nishiki Alien ACX (M900),

'91 Haro Extreme Comp (M735)

, '91 Milazo Rock Comp II, '91 Mantis XCR-EC, '92 American Comp-Lite (XC-Pro), '12 Soma B-Side (650B), '14 Cannondale Evo Hi-Mod 1 DA9000, '15 Cannondale Trigger 27.5 Carbon 2 (XTR)