pete_mcc wrote:
hairstream wrote:
Please post a picture of the bottom bracket area of the bike and the inside of the rear drop outs.
Always wondered about this. Is there a way of telling your yeti's age by the drop outs? I've seen 3 types so far, the old road style ones on the very early machines, the flat plate ones and the sculptured flat plate ones with a funny profile on the back.
1985-1988: Simplex dropouts.
1989-1993-ish: Normal plate style drops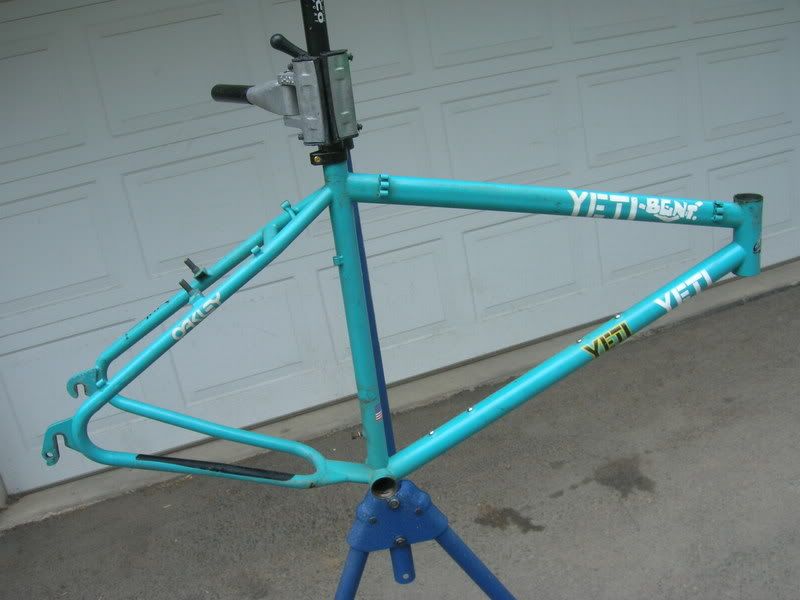 1993/94: Machined dropouts, like seen on this
There's a myth that the distinction between a Pro FRO and a FRO is the machined dropouts. This is not true. My 93 PF had normal plate-style dropouts.