Here's the latest addition.
It's a 1993 Klein Attitude in Gator Linear Fade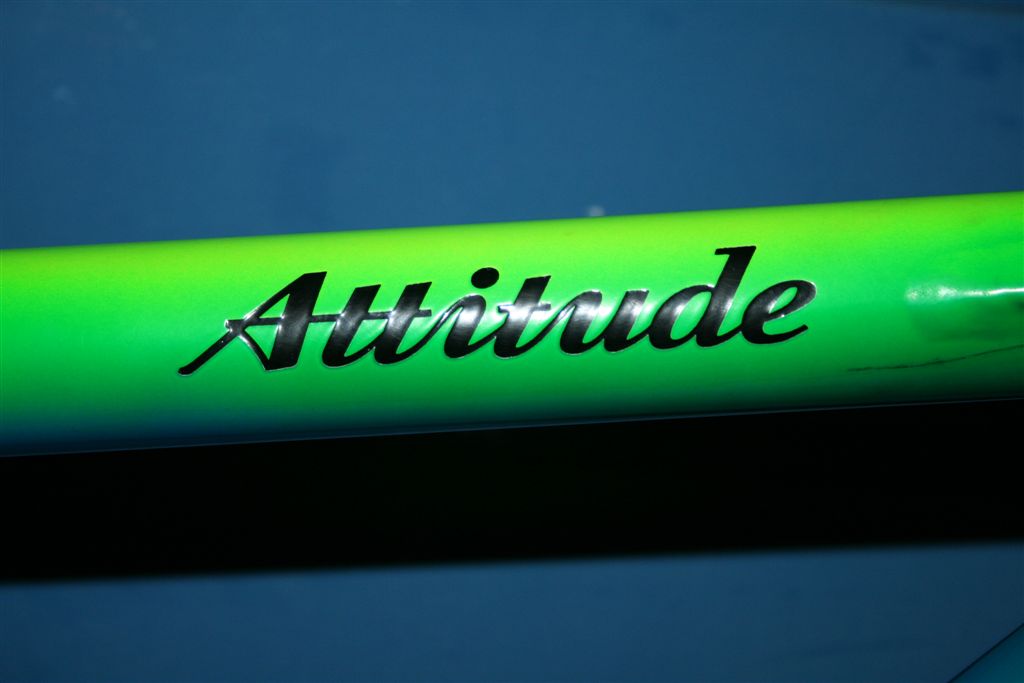 More pics here
Been searching for a decent Klein for sensible money for a very long time. Ironically I ended up buying it off someone who I've known for years - even remember seeing the bike about 9 years ago!
The bike isn't quite finished yet although it's pretty close. I've a M900 rear mech on the way, the cranks will need changing due to a duff taper
and I need a longer post. I also need to get the headset bearing re-installed and touch up some of the battle scars.
Still I reckon it looks ok. The disk drive pro and porcs are nos. They've been waiting 8 years to go on something like this
[/b]