Posted this in the main chat but thought I would post here to
I have been posting on bike radar for some time now - didn't know this forum existed!
I used to ride a nice purple Saracen Protrax SE with Rock Shox Judy XC forks, that I later upgraded to speed springs Smile
Loved the bike and used it for several years until a change of career meant I didn't really have any time to ride.
I have since gotten back into mtbing, and have purchased a new bike, although my old Saracen is still in the garage Smile
That saddle used to be a Flite Titanium, but I changed it to "the sofa" for my wife to use while I used my new bike - she has since got a new bike too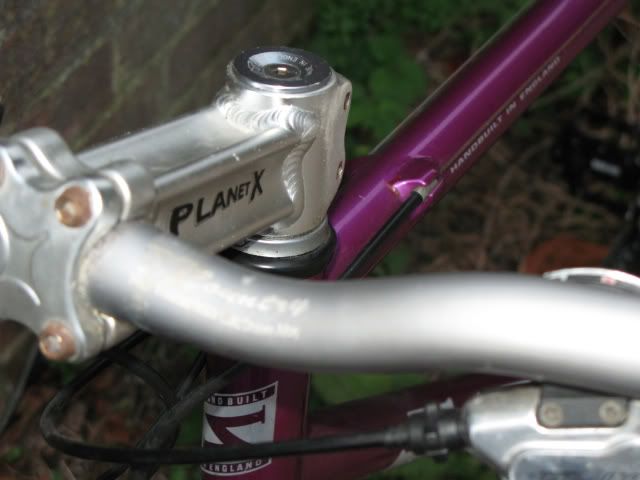 Planet-X I-Beam stem, X-Lite XC Riser Bar, X-Lite stem cap(?).
Rock Shox Judy XC with speed springs (in condoms to stop them rattling!)
Replaced the standard wheels with these Mavic X517 Ceramic / XT Merlin Hand builds in 1999 (now in for sale section)
My new baby