Thought I would post my recently acquired 1988 Stumpjumper.
purchased from forum member oaep7.
Have been very busy with work for the last few months but had a few hours today and thought I would give it a shakedown ride in the local forest. It needs a few things doing/servicing but thought a good ride would show anything else up.
Its a 88 model and is pretty much original with the exception of the IRC Mythos tyres and maybe the saddle, but everything else is as it left the factory. Deore headset, thumbies, mechs, chainset, brakes and levers - canti front U brake rear and hubs. Rims, bars, stem etc all standard specialized. It has a few chips etc but the components are hardly used or marked such as chainrings mech etc. really clean.
To say I am pleased is a major understatement. It rode like a dream despite needing the front hub rebuilt/tightened. It fit like a glove and we just seemed to work together like old friends reunited. Lighter than I remembered and the 18 speeds more than adequate. I actually thought I might find that hard to get used to again after mainly riding my modern Stumpy the last few years. The same concerns were for the U brake but a quick adjustment and it was far more powerful than i remember.
Anyway I had to share one of those great rides that come upon you when you least expect it. Certainly the terrain was easy going local wood type tracks, nothing taxing. Considering I thought I would go out for 20 mins to see what needed servicing and stayed out for a couple of hours just grinning like mad thinking this is what its all about and how lucky I am means this Stumpy will be seeing a lot of miles from now on.
Thanks must go to Dan for selling it to me.
Cheers mate
Jamie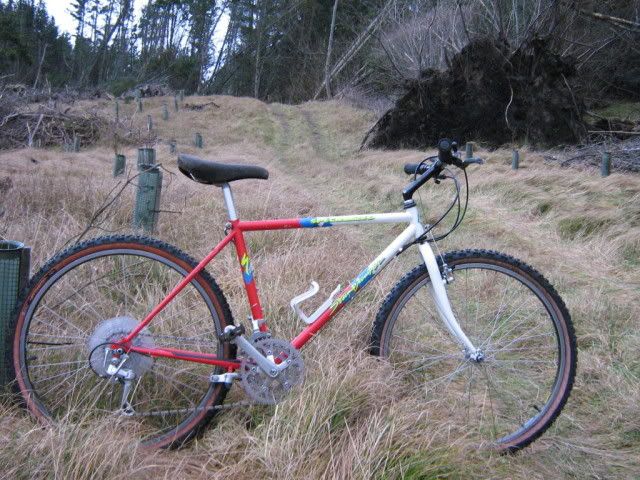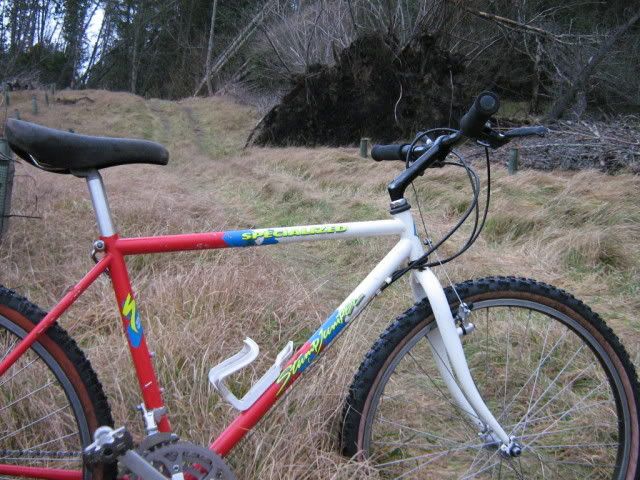 _________________
Carlsberg don't build Singlespeeds but if they did.......they would probably look just like mine.
I've spent half my life on bikes.........the other half I wasted
BLOG:
https://theroadlesspedalled.blogspot.com/