Well after putting some new tyres,tubes on the Avalanche I've had a chance to give it a few rides out.....It's not too bad really.
The Quadra 10's don't really do alot, might have to take them to bits to see whats inside. I'm used to Mag 21's with long travel kit, so the Quadras seem a bit basic.
I have decided that it's a 1995 model, can anyone confirm this? The frame number is no help... H5C06346
But really it's a terrible owd thing Pickle, you did well to avoid it!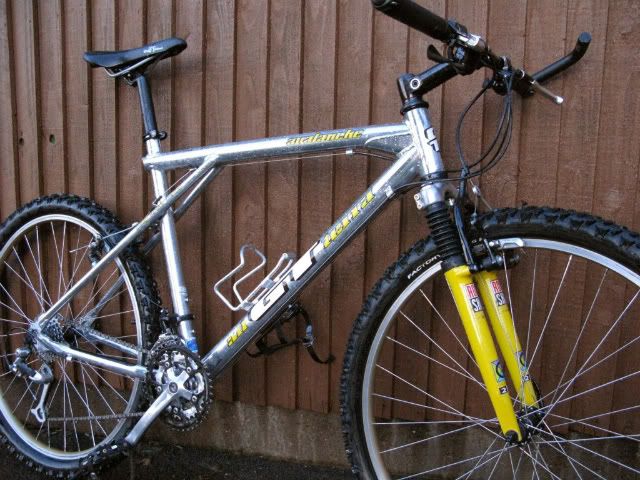 _________________
1995 GT RTS-2
1995 GT Avalanche
1995 GT Zaskar LE
2001 MountainCycles San Andreas Anniversary