Ok, so I was made redundant a week or so ago, and have been spending a lot of time working trough the job ads to get something else lined up (all looks relatively promising at the moment, Ive had 2 phone interviews this week and have been invited to two second interviews next week as a result.)
In between the job hunt however I have been working on this: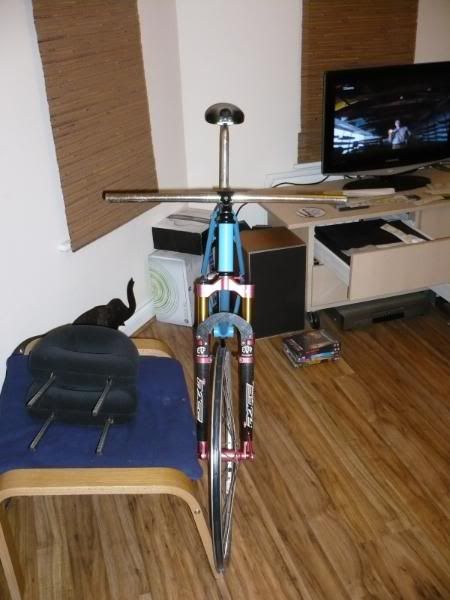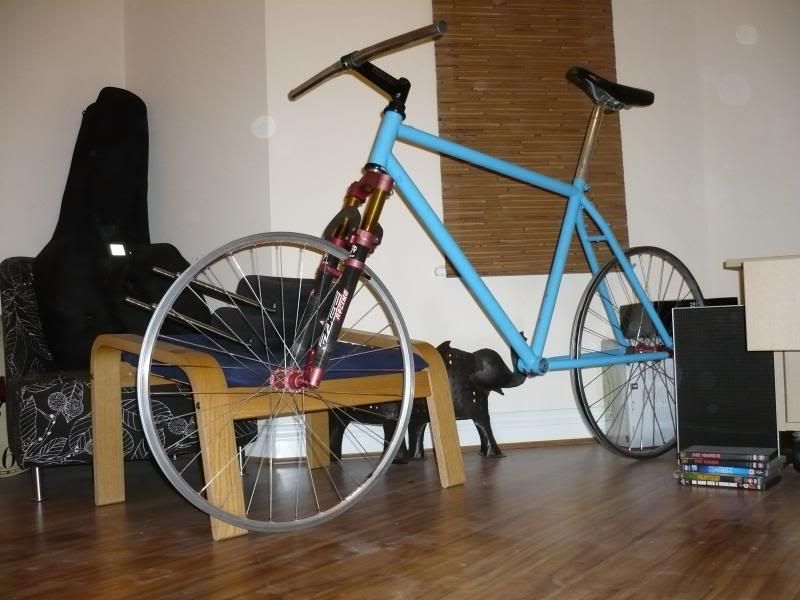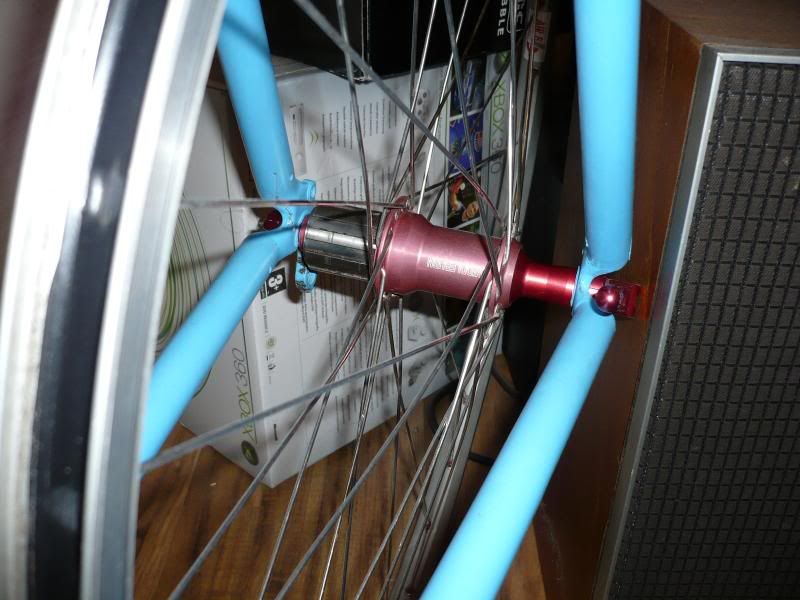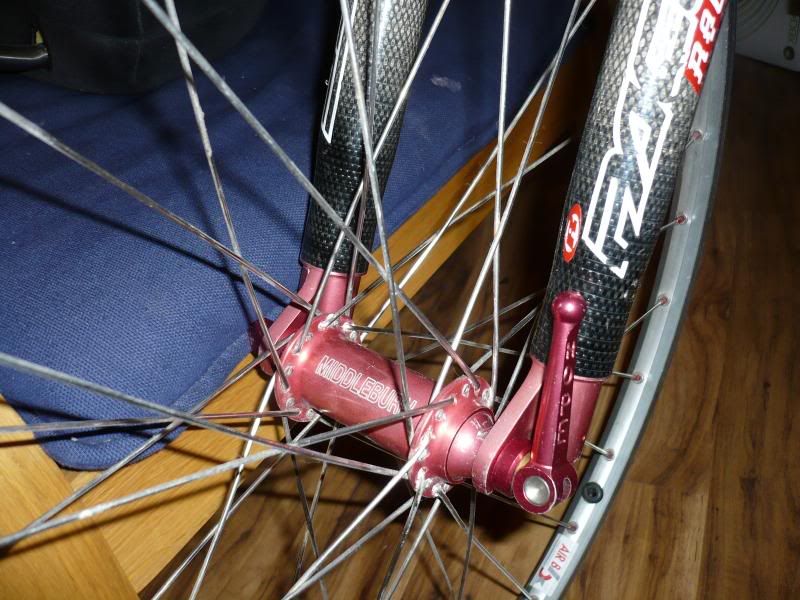 It is based around a scruffy marin bearvalley frame that I picked up locally off gumtree.com for very few pennies. I stripped it back and then set up a temporary spraybooth in the corner of my 2nd floor appartments living room. A decent layer of primer, 3-4 coats of baby blue paint and a few coats of laquer later and I had a nice contrasting frame to hang my fancy red (faded to pink...as it tends to) annodised parts.
Basically its a parts bin special and acts as some where to hold my middleburn wheel set and eddie irvine eddition pace forks.
I have a set of isis raceface turbines to go on it (were worn black...now thanks to mr muscle oven cleaner...they are silver)
Still need to aquire the following:
Isis BB
Brake levers
Vbrakes (I have some ritchy cantis but they wont work with the pace forks)
Shifters
I have the other bits needed my spares bins.
Sadly due to said redundancy this is about as far as I can take it at the mo.

_________________
[size=67]Where we're going we don't need roads!
Under cover operative of the YVMBAPFS cartel.

The Pace fleet:
16" RC100/ 21" RC100/ RC100 Trials prototype/ RC200 F5/ RC200 F8/ RC250 Trials/ RC300 Gunmetal/ RC300 Silver/ RC500 F1 DH