Several months ago I took a little trip to check out a bike I found on my local Craigslist. When we arrived, this is what was wheeled out...
Oh yeah...it was being ridden like that...
This is a pic of it after I threw a bunch of parts at it in an effort to just get it rideable...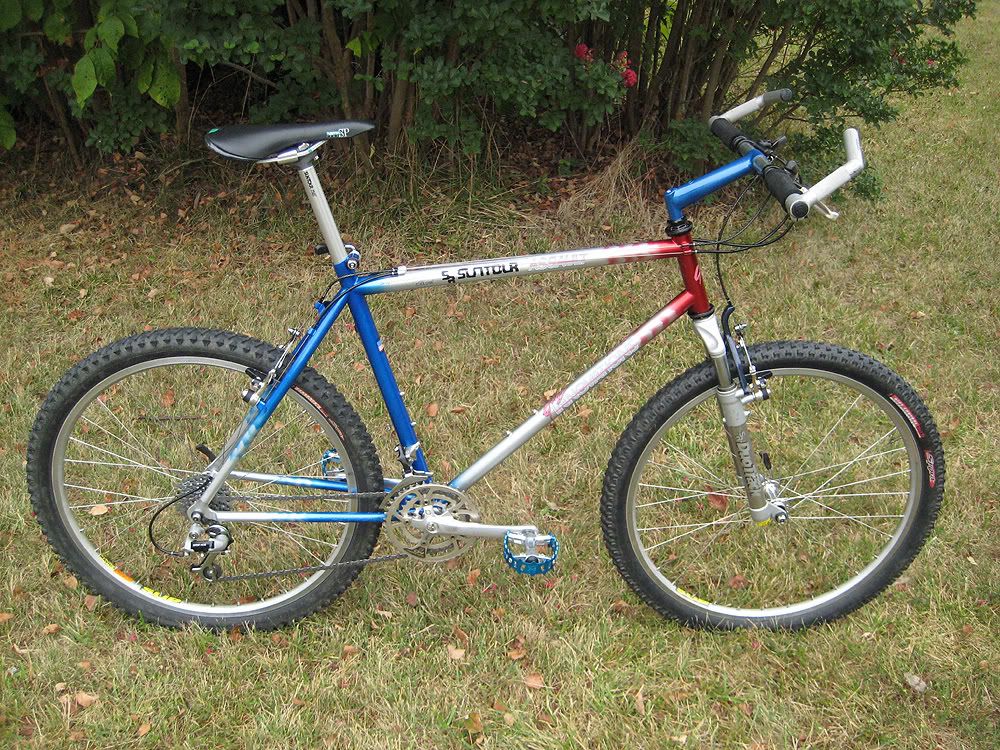 The POS fork made that a pointless effort. I eventually stripped all those temporary parts off and proceeded to slowly piece it together. I pulled off the SR fork and went with a Tange rigid fork that I painted to match the red on the frame. I had originally planned to keep most of the Suntour XC Pro parts but they just didn't want to cooperate, so most of them came off. In their place I went with some old Gripshift shifters I originally had on my '94 Kona Cinder Cone. Shimano XT derailleurs replaced the XC Pro front and Expert rear. The wheelset was swapped for a Bullseye/Mavic setup with IRC Mythos XC tires. The seatpost, bar-ends, cranks and brake levers were also pulled from my old Kona. The Ritchey stem is from my wife's Bridgestone MB3.
Don't remember where the bars came from but they work well with everything else.
I haven't had a chance to take it out for anything more than a ride around the block but I can tell it's gonna be a fun ride!