beepbeep wrote:
Is it just the photo
"Bead-blasted and clear-coated"
or is there metal flake in your clear-coat?
Looks sweet either way
Good eye for detail. The finish appears plain gloss-grey most of the time, but in direct sunlight or a camera flash it is indeed sparkly metal-flake.
greenstiles wrote:
Not sure if i met your cousin in Wales uk in about 2005..........touring on bikes with his wife ? Might have been another frame builder from the states who brazes.
I dunno...does he look familiar?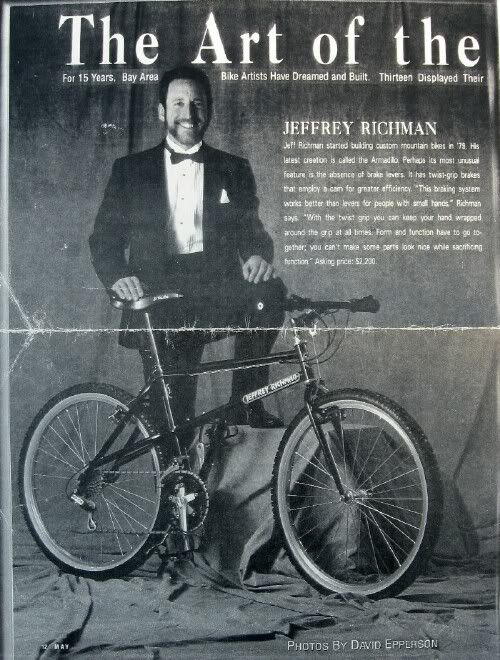 The pic is from the '89 "Art of the Mountain Bike" exhibit at the Braunstein-Quay Gallery in San Francisco. Jeff's work was shown alongside that of Joe Breeze, Paul Brown, Charlie Cunningham, Otis Guy, Jeff Lindsay, Ed Litton, Craig Mitchell, Scot Nicol, Steve Potts, and Tom Ritchey.