Hi all. This is my first post, though I've been lurking here for a while now: Nice board! Hope you don't take umbrage at Uhhmerican participation
.
Here's my #1 vintage ride - a '93 custom from Jeff Richman (my cousin). I described my riding preferences and spec'd the components, and Jeff took it from there after measuring everything from my arm length to my shoe size. Other than the NOS tires and front and rear pivot rebuild, everything is original and still going strong.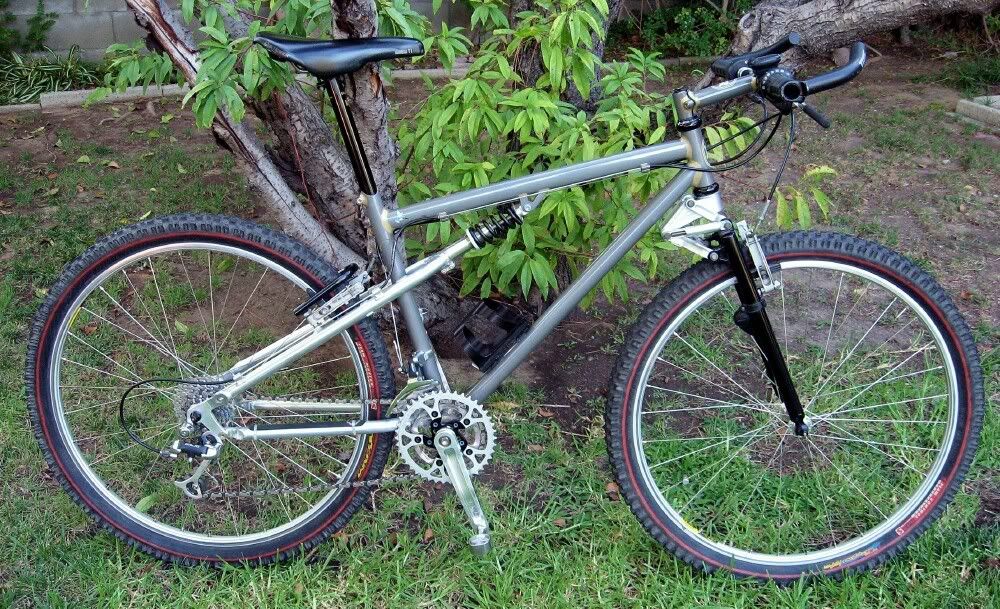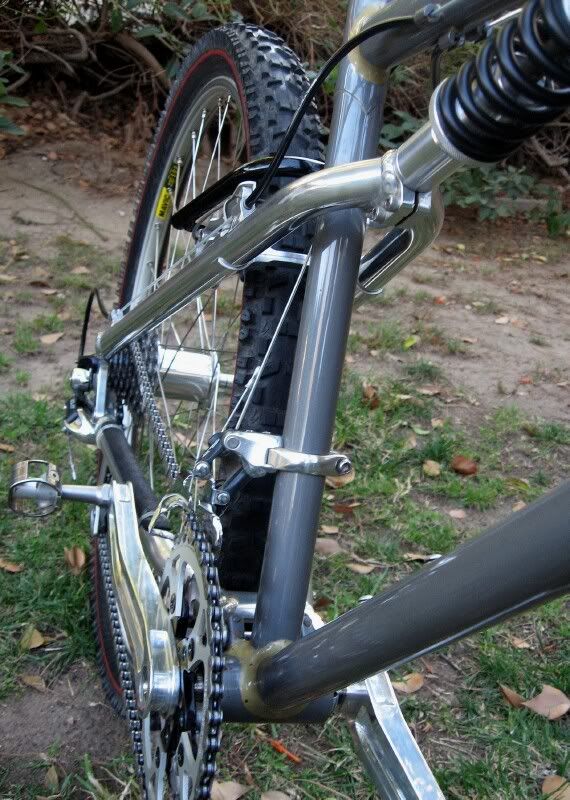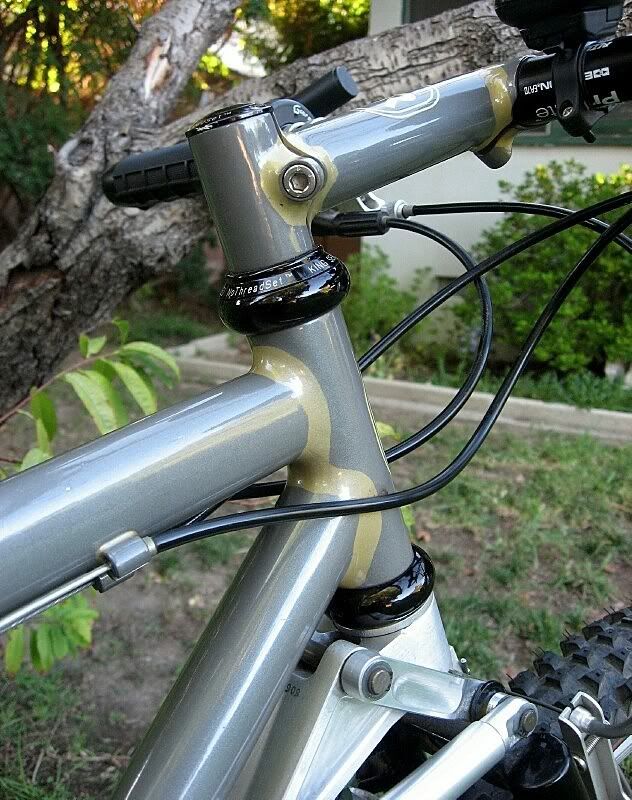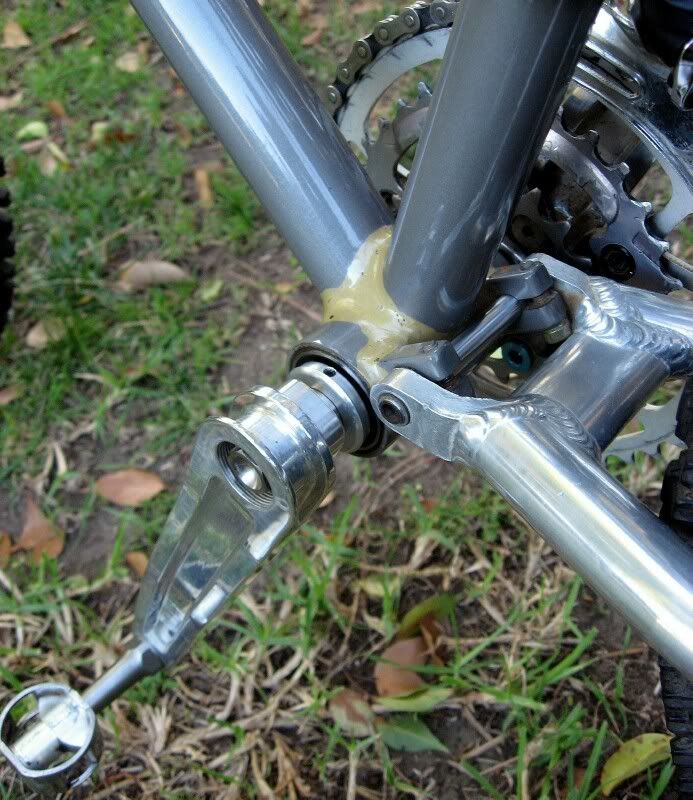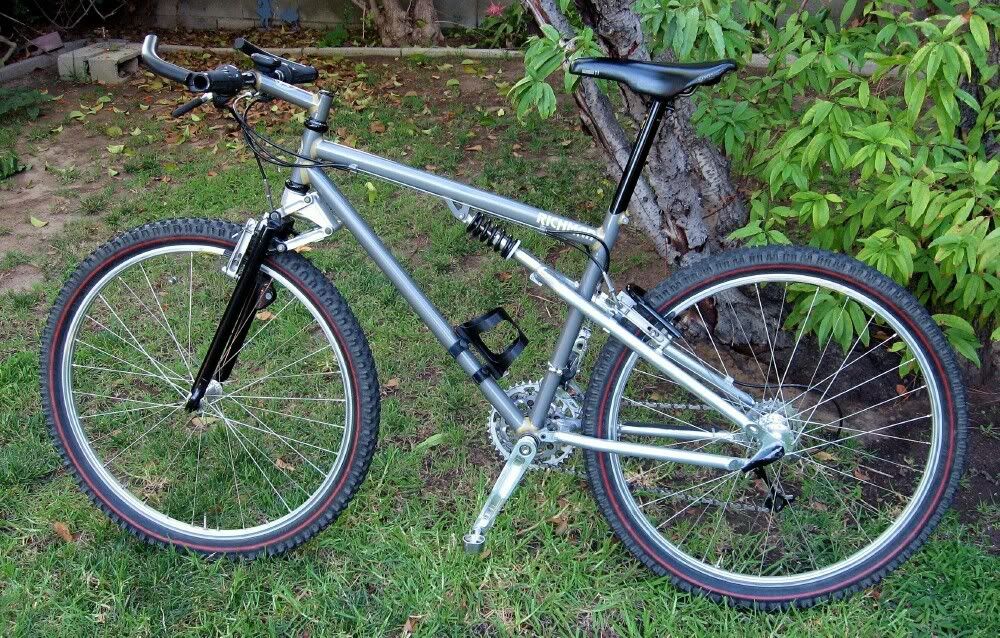 Frame and stem: Fillet-brazed Reynolds 653 with oval top-tube, bead-blasted and clear powder-coated
Amp rear section and shock
Fork: Amp w/CrMo blades
Rims: Mavic 230
Hubs: White Industries
Quick Release: Salsa Flip-Offs
Tires: NOS Specialized Team Master & Control S
Pedals: Bebop
Crank: Kooka w/Ti bolts
Rear Cogs: XT 8-sp
Bottom Bracket: White Industries Ti
Front Derailleur: XT
Rear Derailleur: XT
Shifters: Gripshift
Cable: Gore RideOn
Handlebars: Richey ProLite
Bar ends: Bontrager Titec Magnesium
Headset: Chris King
Brakes: Marinovative Cheap Trick
Brake levers: Kooka Rachas V-brake
Rear brake brace: Richman CrMo
Saddle: Bontrager Ti rail
Seat Post: Ringle' Moby
Size: 17"
Weight: Around 21 Lbs.
Place of Origin: Santa Rosa, California