A few of the finishing details were added today
I managed to get it pretty much built last weekend but decided that the front mech wasnt quite up to standard with the rest of the bike
shame really as it had been milled out but at least it means I have a nice one to go on the gf's bike
NOS and after a bit of polishing to bring up the dulled alloy :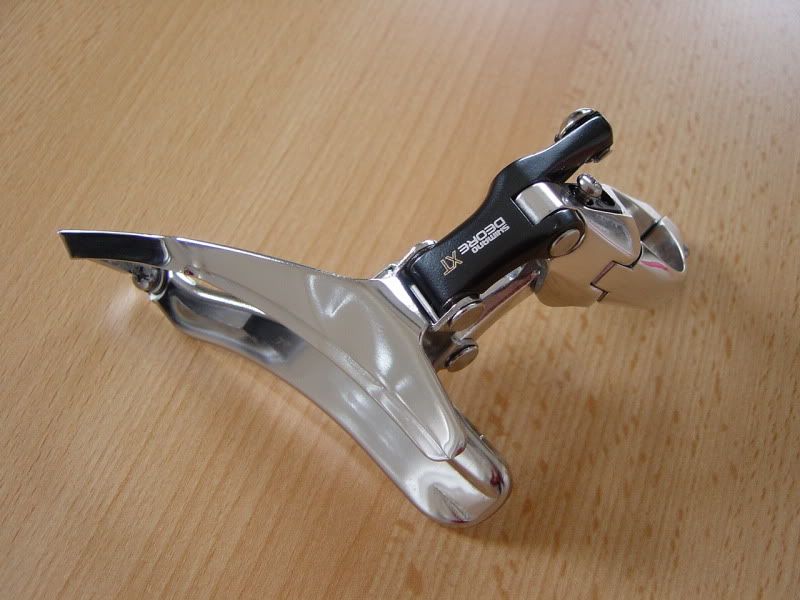 I wanted another 735 as A) it's what it had BITD and B) I was worried about matching the shape of the clamping mark on the seat tube
As it turned out there was noting to worry about as the lining was unmarked when I removed the old mech
Almost a shame to put end plugs in :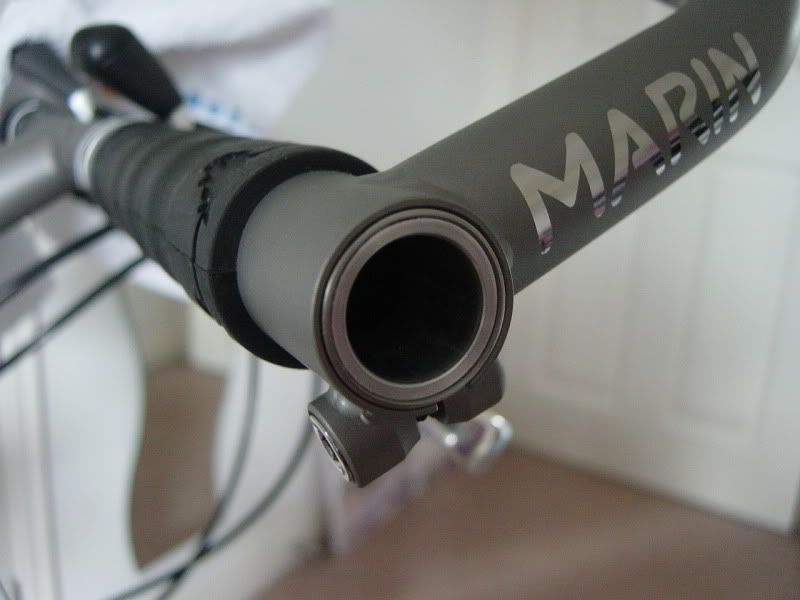 The berts caused a bit of a problem actually getting end plugs to fit
Lucky I had two types of Onza's and they were both different plug types / designs. The logo type fitted the bar ends perfectly and the larger porcupine type fitted the bars better as they have a smaller 'fir tree' on the back. They suit the grips perfectly to
NOS Tange fork stickers I have had from new supplied by Marins importers BITD :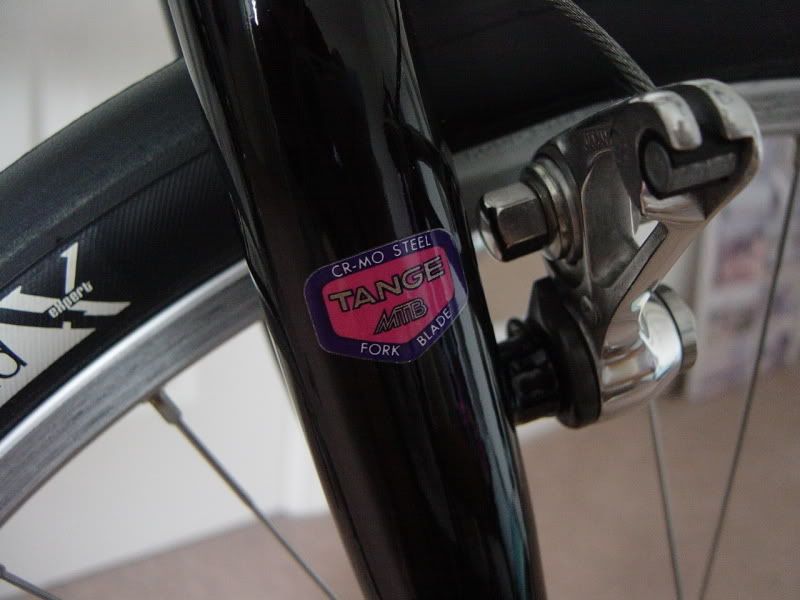 I stuck the shark fin on using some 'extra sticky' Tessa tape and it's stuck good enough to make me wonder about not even adding a cable tie through the cut out :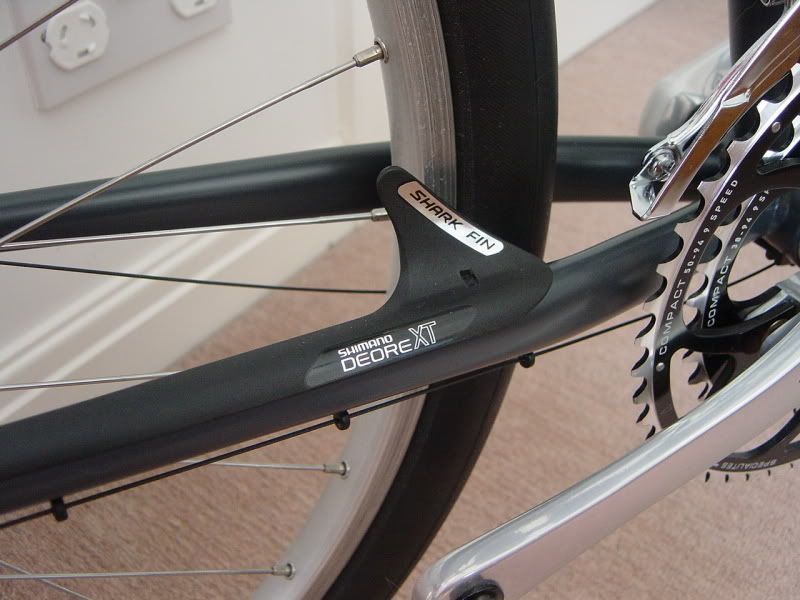 I have never liked the big cable loop on rear mechs so after researching those cog hog things I have gone down the 'noodle' route. I had to mod the xtr cable end but it fits perfect now and retains the xtr o ring sealing
not finished / fully adjusted yet but this should give you the idea :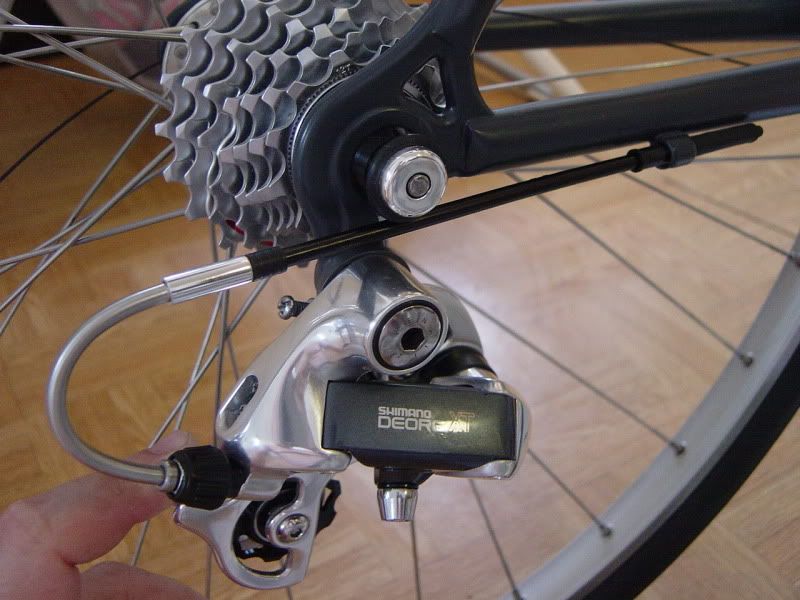 If it works as I hope there will be zero cable rub and very direct / short cable routing
For those thinking of doing the same, use Shimano noodles - avid don't bend as nicely, even with a mini pipe bender
With everything on it as it will be ridden - bottle cage etc (including excess cable and the third hand chain tool) I weighed it and me on the digi scales and then just me - three times each and three identical readings. I was quite surprised, any guesses ?
Just the gears to adjust now
I have mounted my old bike mount on the back fence (after a few mods
) so I am hoping for a nice sunny day soon ...
WD