Well there wasnt much of a rush going on as they are still salting our roads ...
But .... between baking and swimming with my daughter, going to the cinema and to the in-laws, I actually managed to get a bit done on it today
Without pressing parts out or un-peening parts, this is about the limit of M735 disassembly, as it came – no polishing yet, just de-greased :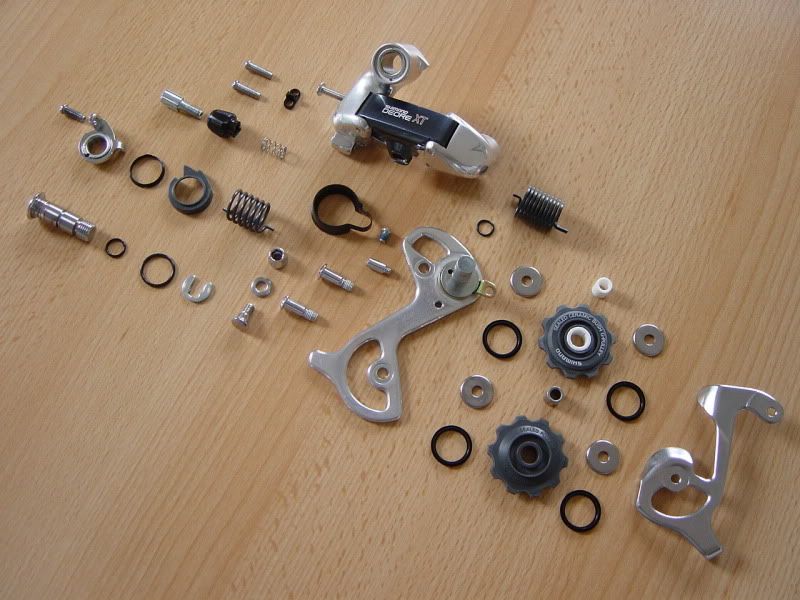 I only have a few fancy parts for this :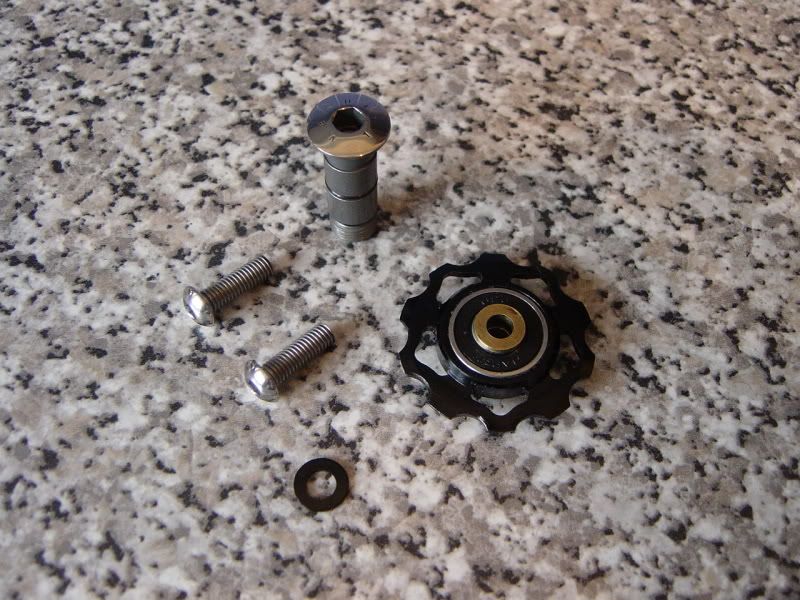 A few more Ti bolts are to come for the screws though
The bulls eye jockey has been hard anodised. I had a pair of these but until joining up on here I didn't realise the importance of the top floater. As the one that came on this was in top condition it can stay
Although I had changed the bolt to a Ti one on my old 735 I couldn't remember how I changed it (20 years ago
) and tales on here of them being a pain and needing pliers etc didn't sit well with me, especially as it would be put back together after being polished up ...
Well a bit of thinking and it was actually quite easy using a long bolt screwed into the angle of dangle hole :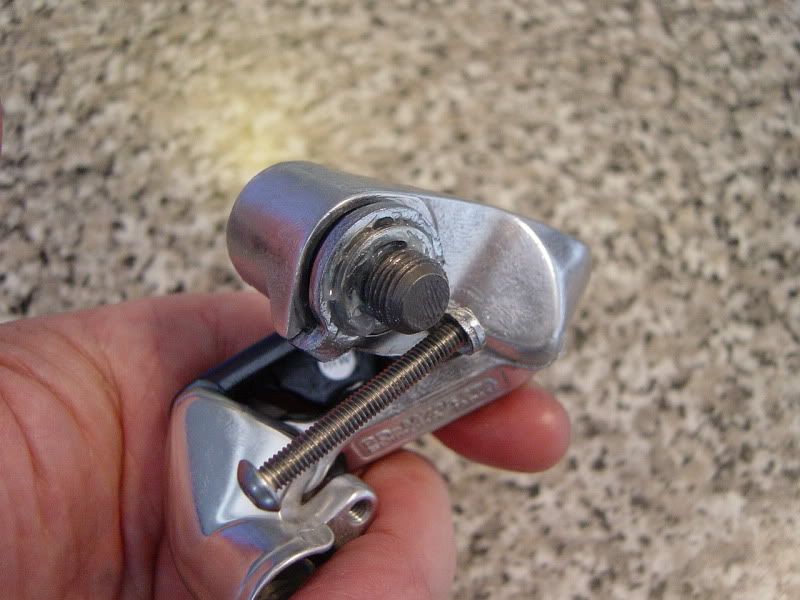 So you can twist it quite easily and hold it down all with one hand :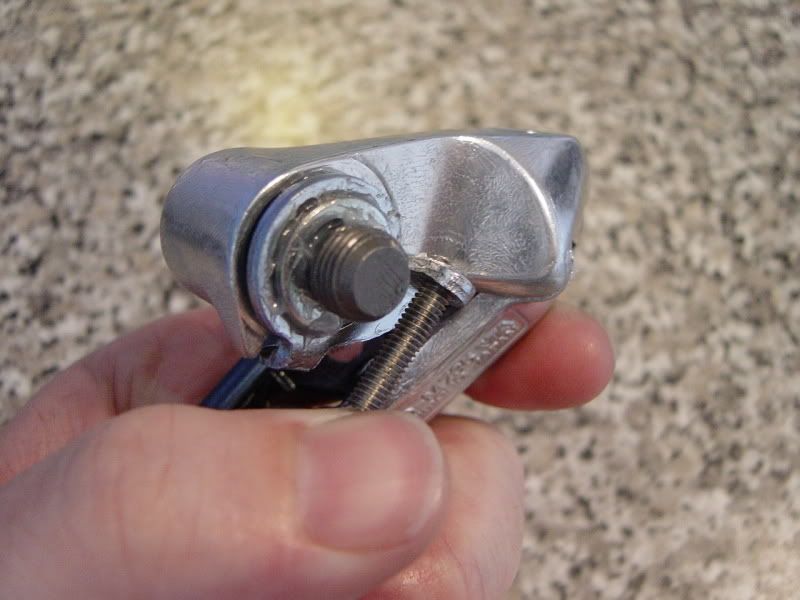 If everything is lined up OK you can actually put the spring clip on easily by hand – to tools = no slips / scratches
All done before the limit screw goes in, this is a clean mech and defo worth waiting for
: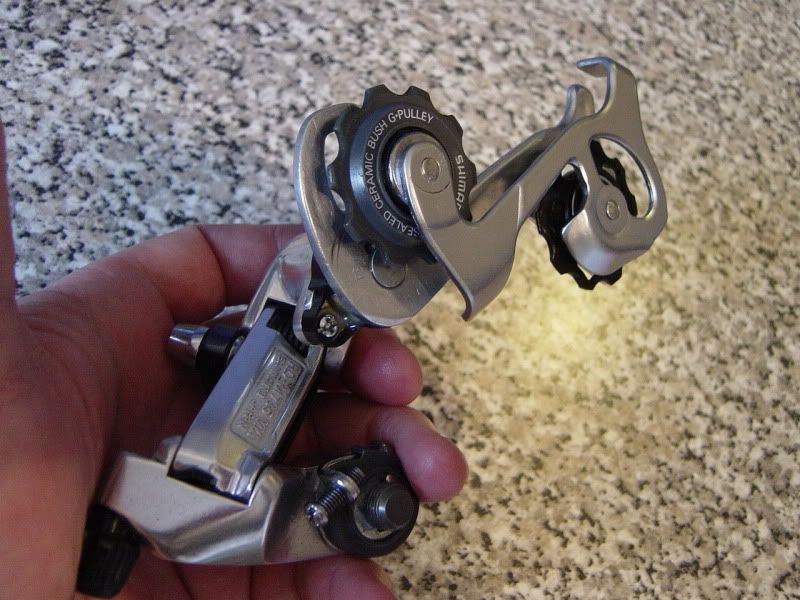 Finished, its actually nice n shiney but covered in a layer of grease and sticky fingers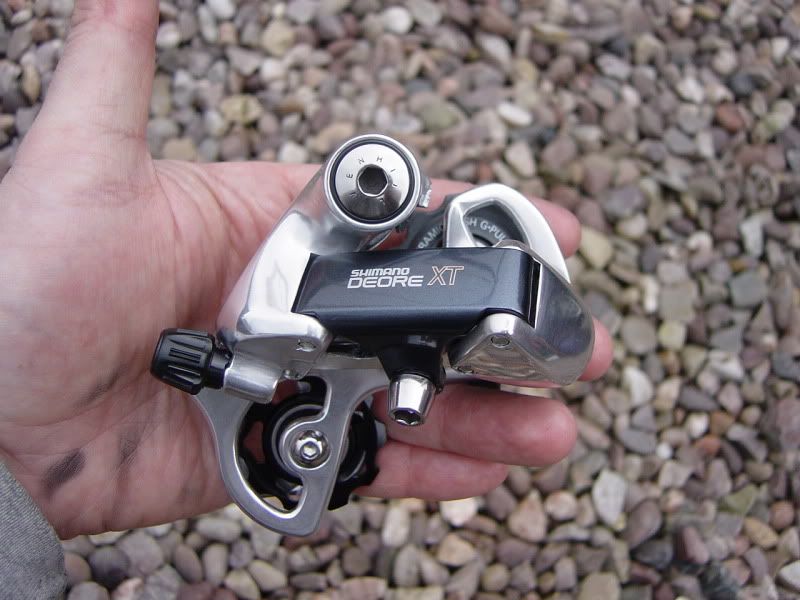 Bulls eye looks really nice :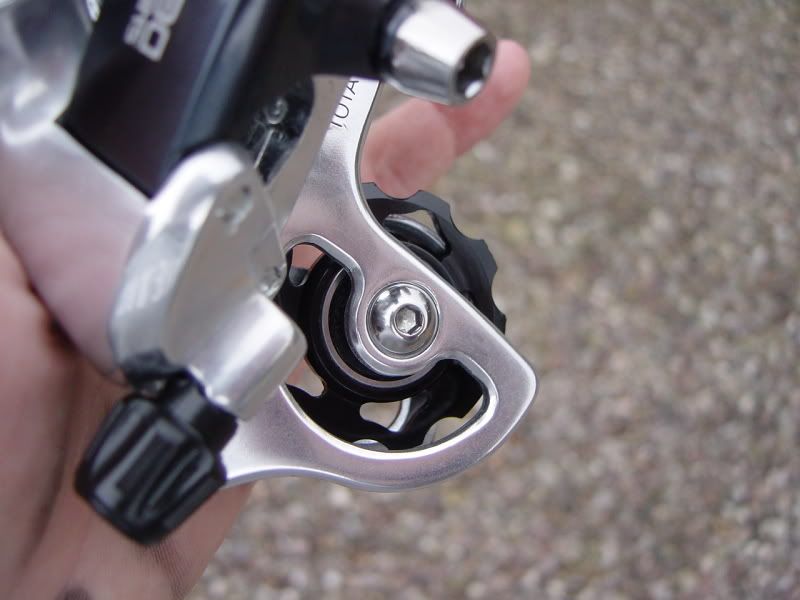 WD