Just managed to source a nice minty rear mech
I hope this one makes it's way to me safely this time ...
In the mean time a couple of shots of a few NOS bits I have picked up that will be added to the build.
XT Thumbie top caps, bagged, with screws and protective film
: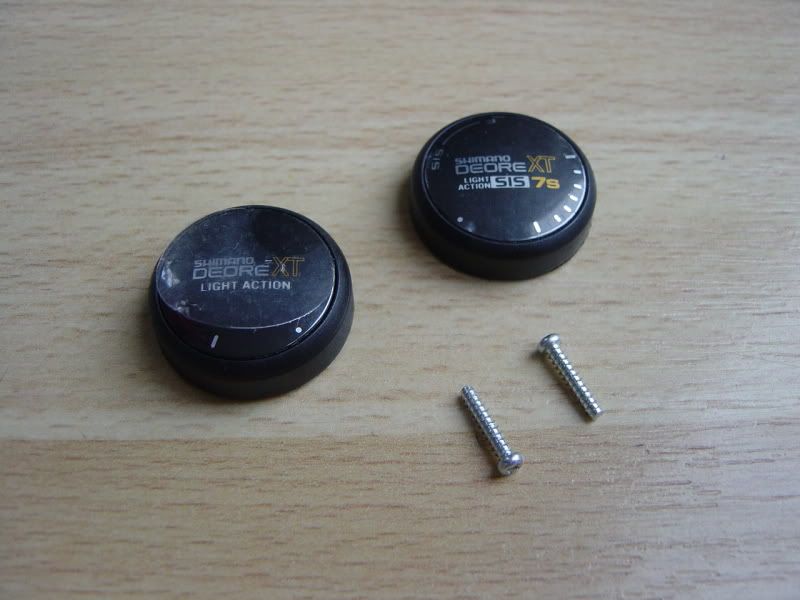 Lever boots :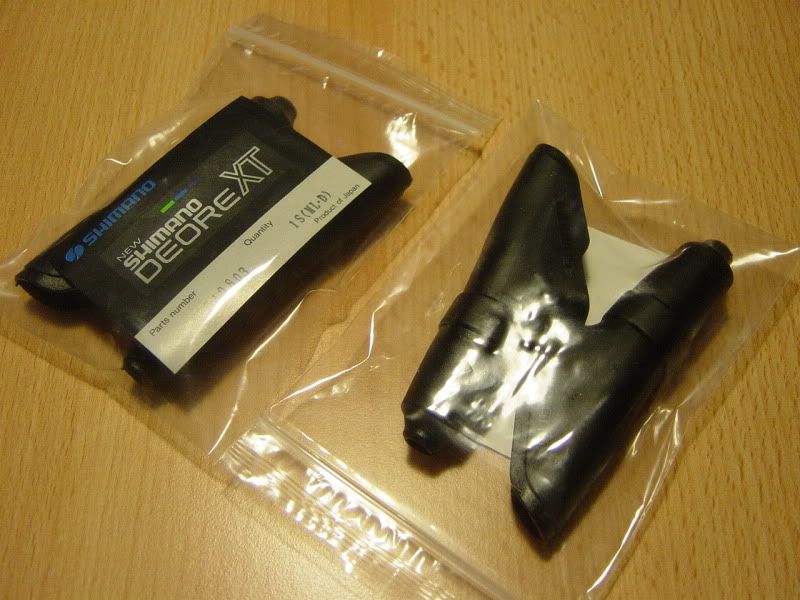 Now I am happy with the forks they can finally wear their nice (pink
) stickers :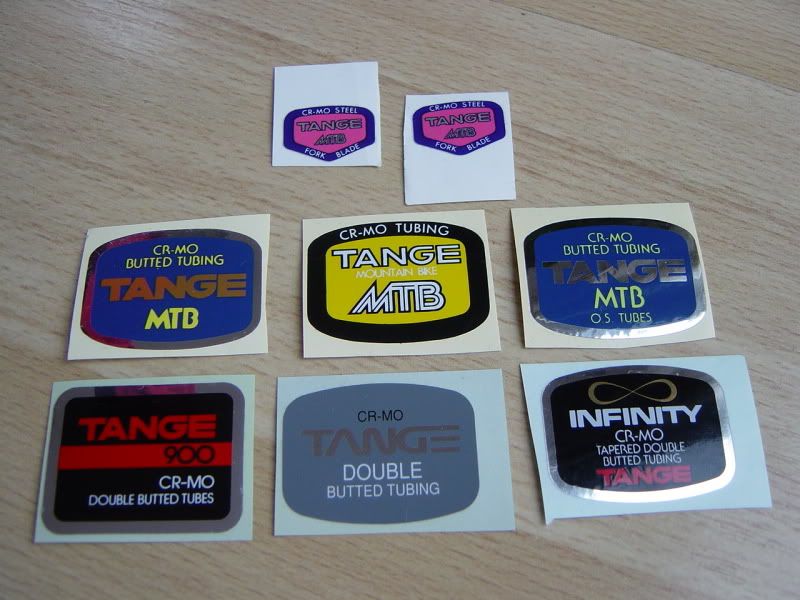 After looking around for a new cable guide and getting a nice shimano one (to find it didn't fit properly), then getting a nice  campag one (that didn't fit properly either) I ended up with the standard 007 that it came with
but I rounded the end off as when I removed it it had been rubbing on a weld, removed the zolotone and started some rust
:
It just might be done by summer ...
WD