The rubber and ally valve hole adaptors turned up :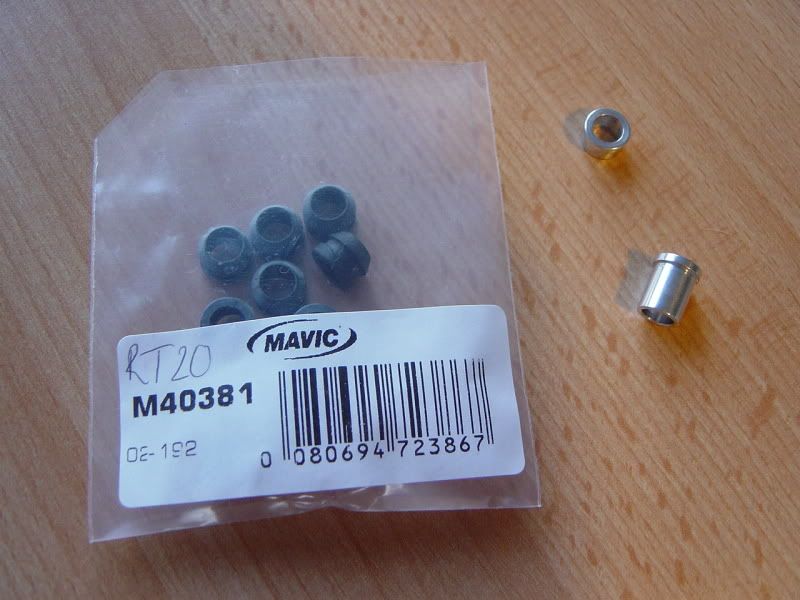 The Mavic grommets are neat but really more suited (and molded specifically) to fit a high profile rim and not the relatively flat profile of the 231.
I am not sure how I was supposed to fit the ally ones i.e. top hat on the inside or outside etc but I think they look neatest with the flange on the outside. As they are a universal design to fit deep section rims I had to chop them down a little to get a nice fit :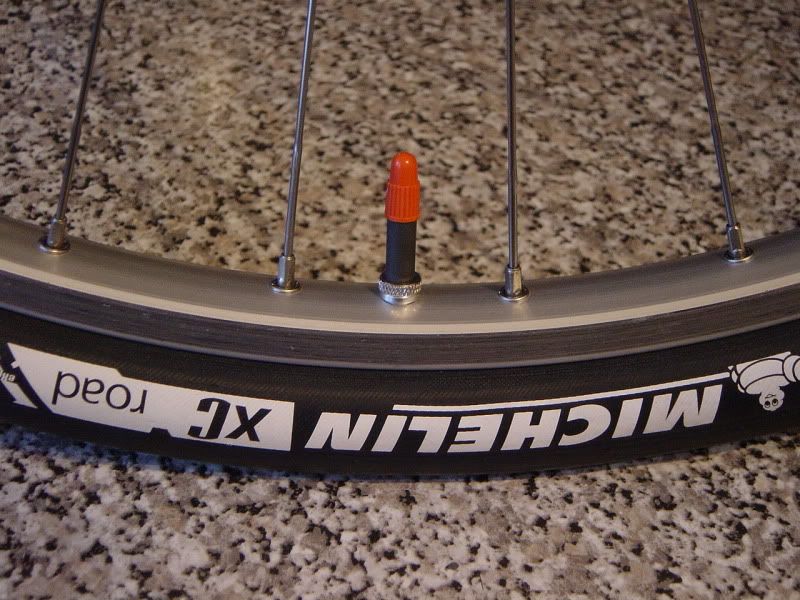 Anyone got any red plastic valve caps they would swap for orange ?
I am going to fit a KMC X8 chain. I have been looking around for a while for a X8-92 which is silver and black but have struggled to find one. In the meantime I will fit a X8-93 (silver and grey), I think this should look quite neat as the grey is actually very similar to the blasted Ti bits :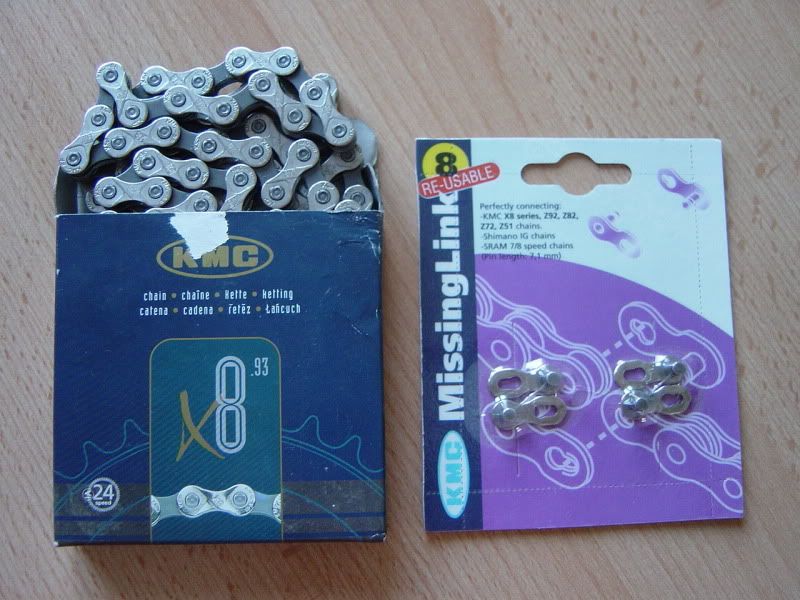 Word of warning to anyone internet shopping for an X8 chains (maybe KMC chains in general ?) Check you get what you pay for ! I have bought 2 X8-92 chains, both from searches / bike shops easily found via Google and neither have even been a X8 style chain !! If I didn't have the catalogue or another X8 to compare to, I would never have known. Both chains were 'lesser' models, one was supplied loose in a bag and the other was in the wrong box, marked as a X8, complete with oily finger prints and broken seal etc
The 93 version I got came sealed, with instructions, with sticker, with 'missing' link which is quite aptly named as I subsequently lost it and had to buy some more …
WD