raymondluxuryyacht wrote:
Apologies for the diversion, but is that a 90/91 clockwork (your mum's) ?
I have a soft spot for oranges. I used to have a clockwork around that era. I also had a dia-compe 986 rear brake on it like that one. Had logic cranks on it , but non-compact. They were someif the nicest finishesd cranks around IMHO.
I tried dating the orange here :
http://www.retrobike.co.uk/forum/viewto ... orange+mum
and there are also a few more pictures for you
Yes, the Ritchey cranks are nice - they are made my Sugino (as is the Specialized crank on the Orange) and just seem better cast with nicer polishing / coating than Shimano of the same era. They are almost as good behind the arms then they are on the front face, my Shimano ones were a bit rough in comparison, particularly around the back of the spider.
I haven't managed to do much on the Marin but the THIRD bottom bracket has finally provided a half decent chain line
I can't speak highly enough off the lining as this is the third BB that has been in there, torqued up to Shimano's spec (seems high
) without even marking / cracking it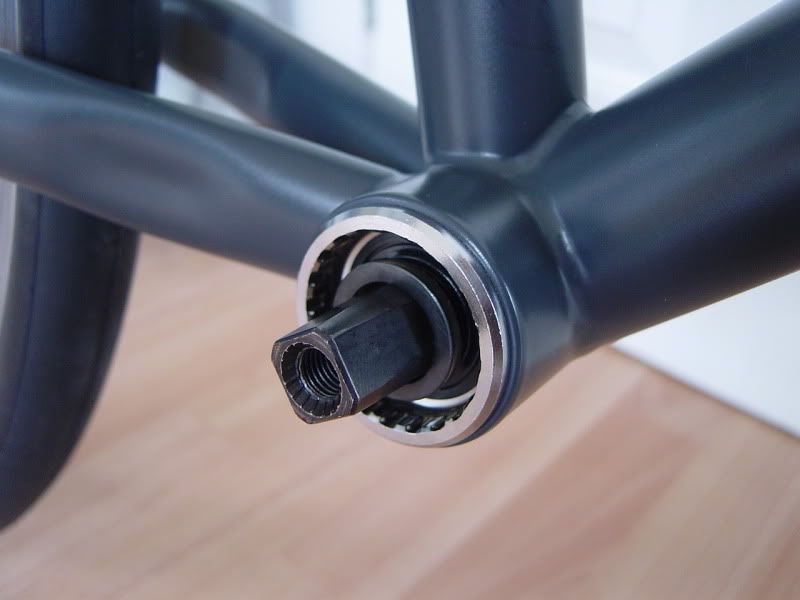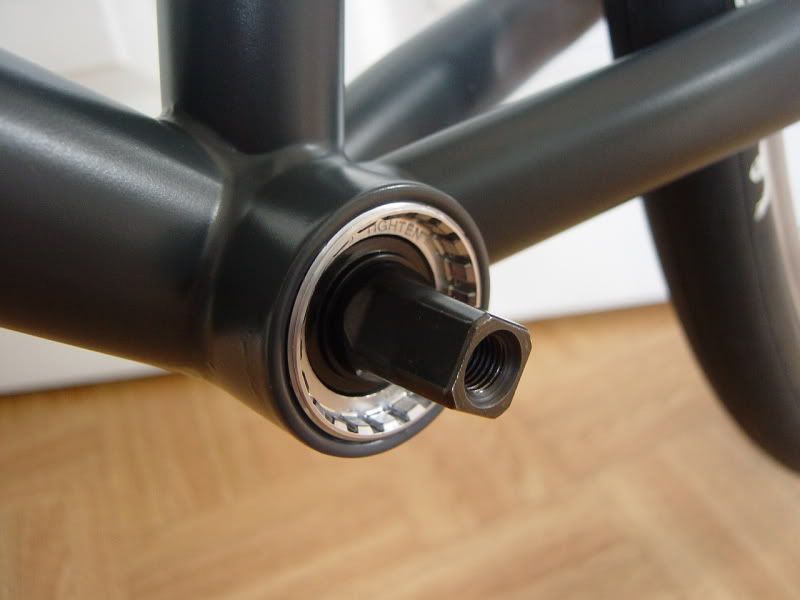 As a bonus the last bracket that came had a metal cup and not the poxy plastic one
The stem etc is all assembled now, I had the noodle powder coated at the same time as the frame so it matches :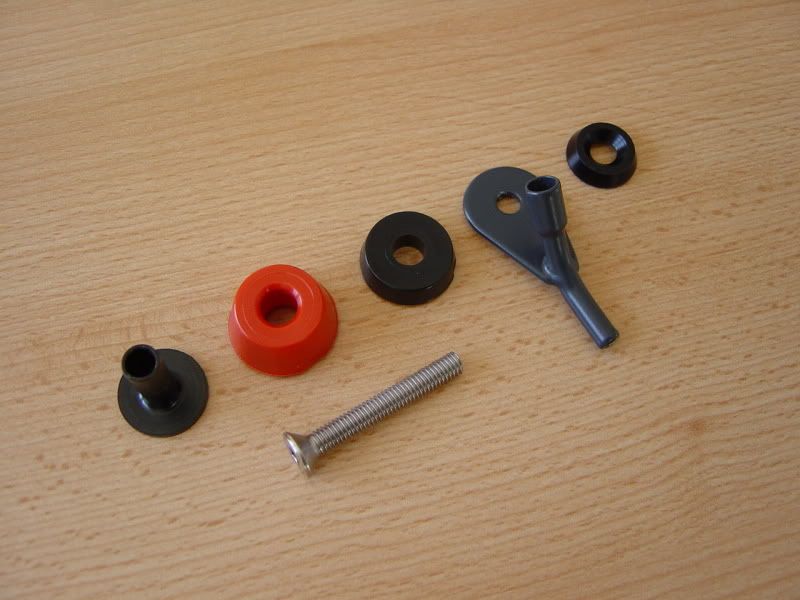 I finally found some really nice USA flags for the frame so it now has a tiny winy bit of color on it – no pictures yet though
WD