Some interesting comments and varied opinions which in my book is good – we would all be building the same otherwise
I always knew the build (and color scheme) wouldn't be everyone's cup of tea and said from the start that its colors would be quite dull / morbid / stealthy in comparison to most retro builds
Other than the change of bars and post (they were black) its color scheme has been the same from when I rode it BITD and very similar to when Marin turned them out. It did come with amber wall tires but I never liked them on the bike and they soon looked dirty / stained from the graphite colored gunk that comes off the brake blocks / rims in wet / muddy weather. It annoyed me that much that I have to confess to coloring them in with permanent marker !
Don't take the piss just yet, it actually looks quite good, here are some that got done a long (long) time ago on mums orange (poor pictures though as they are off the phone
) :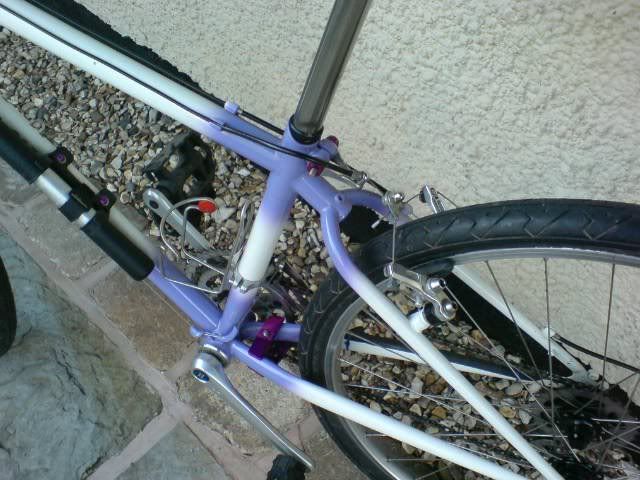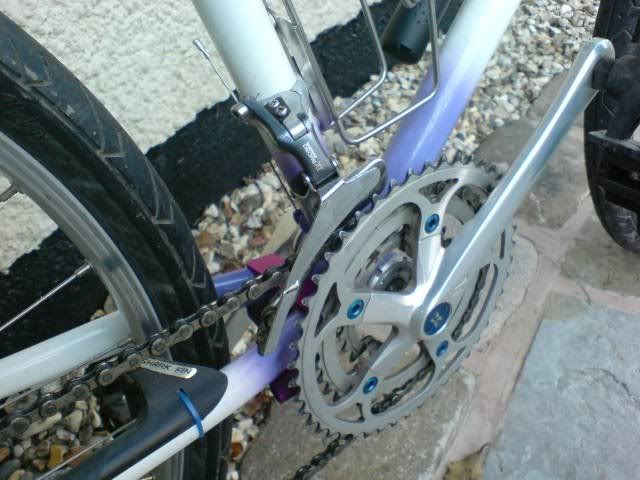 That was the bike that donated the USE post – now I am tasked with finding it a replacement …
mynchiboy wrote:
What cassette is that btw? looks like small gears, should go like a rocket on the road with those slicks. And some blackwall z-max or similar if you want to venture off road would look rather nice I reckon.
The bike is being set up for 'road' so it has been geared as such, the rear is 12-21 and the front is 39-50. I hope that will be OK but time will tell …
I am aiming to top the 49.5 that I managed when it was in 'off road' trim (admitably I favored Hardpacks and ran them at silly psi). I am hopeful that if I can find a big enough hill and enough speed in my legs I will top (for me) the magical 50 … I seem to remember running out of gear last time so if weight is of any help I will have a distinct advantage this time round
According to this I did in excel I will need 141 crank revs per min to do it :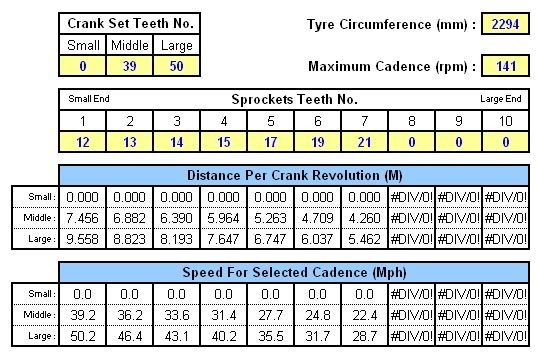 If my formulas are right
do you think that it is possible ?
About the only work I have done since the last photos (due to fixing my car
) is polishing the SS chain wheel bolts and assembling the crank & rings :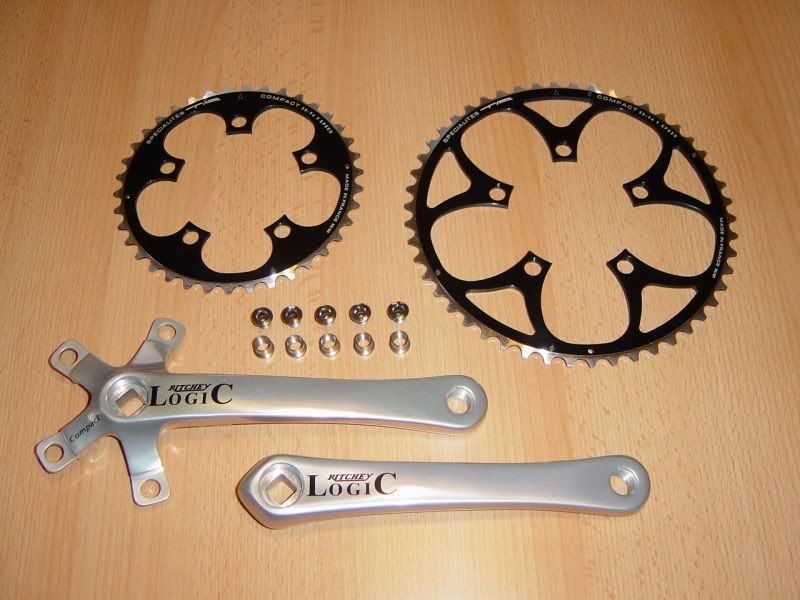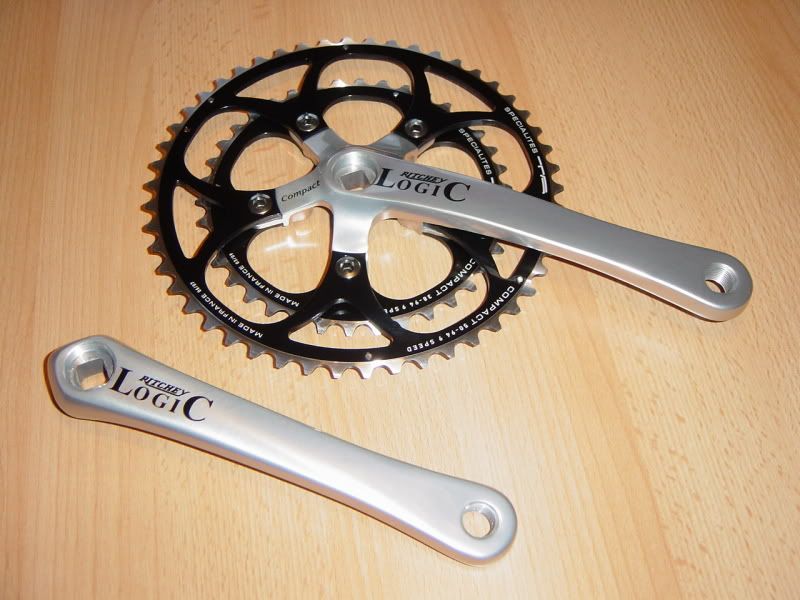 I did have Ti bolts for this but strangely enough the head diameter of them was to big for the counter bore in the rings ?
In keeping with sprit of things I will enter it for BOTM when I (finally
) get it finished but I honestly don't think it will do well. It will get judged on two pictures which will basically show a black steel Marin on slicks which looks relatively 'low key' – if people have read the build thread it may fare better. I think the best analogy would be to the tasty brunette having a quiet drink in the corner of the club who no one notices due to the blonde porn star with her tits hanging out in the middle of the dance floor
I know where my beer goggles would have me looking to …
WD