Thanks for the encouraging comments
Benandemu - Where about's in Lancashire are you ? Not after any addresses etc, just a basic area – I am near Bolton. Those are some nice bikes in you sig, I think I have seen a picture of them floating around on here in the past
A couple of NOS bits I picked up, I think both these items are getting quite rare / hard to get hold of ? :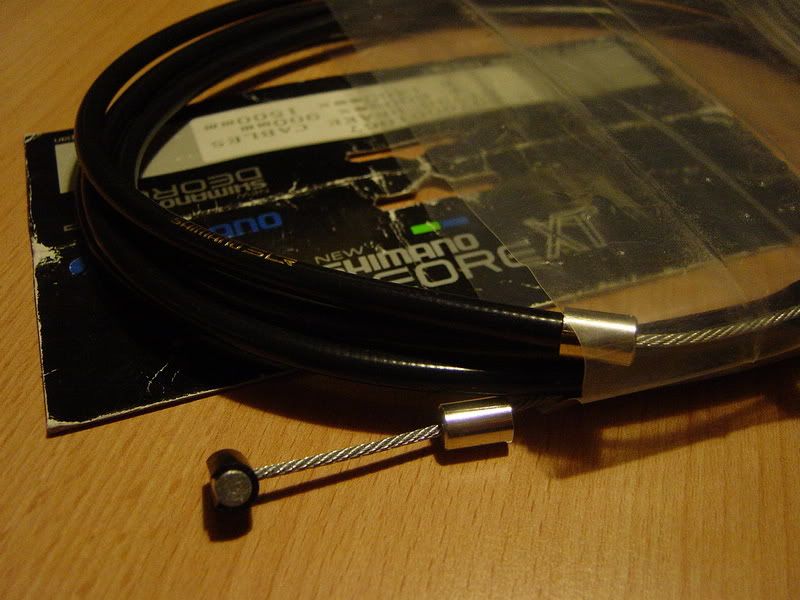 I have also bought a few bits of members on here that should turn up soon – Flite, SRP ti crank bolts & XTR 1" threaded
This is the pile for hard anodizing, the bags at the back are for re-chroming / re-zincing :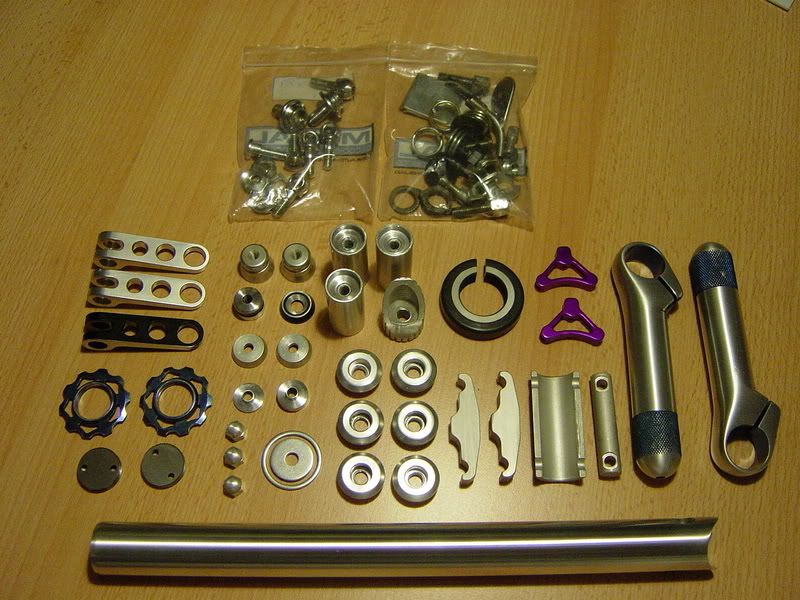 The anodizing will be satin black, yes even the purple and blue bits are getting it to
It will be sent once I have a batch of car bits finished to send at the same time.
I have been 'modifying' the brake levers on the miller (I did acquire a spare set first just in case it went wrong
), I will get some pictures up soon.
WD