My 1993 Raleigh Dyna-Tech Frame. Titanium main tubes and chain stays, and mang-moly seat stays, and all bonds still holding!
Manitou 1 forks (with no elastomers
); I'm planning to replace these with the original rigid forks, but will need a new steerer first.
1993 XT mechs, XT RapidFire+ shifters and brakes, DX headset, BB and chainset. M737 SPDs. XT hubs with M231 rims. Tioga DL2001 bars and Onza Raw 140 bar ends (in a sorry state). Slightly later (1998) Control Tech seatpost as the frame didn't like the USE suspension seatpost and shim very much.
Needs a good tidy up and degrease as well as the forks sorted, but thought I'd post it anyway.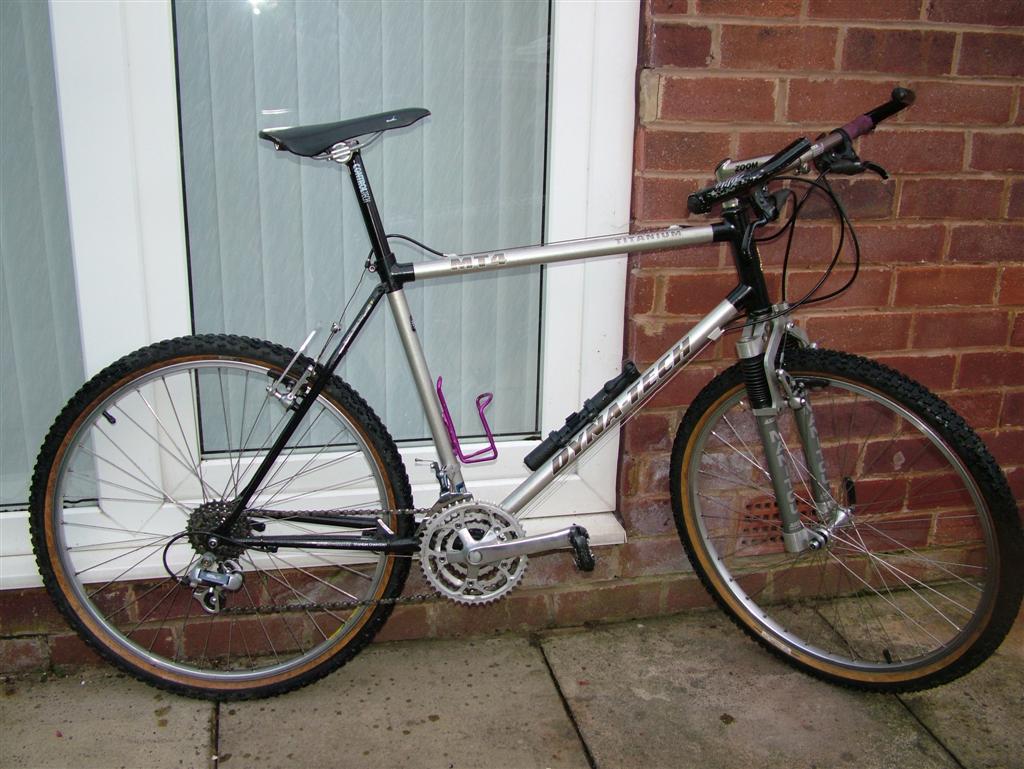 _________________
1993 Dyna-Tech MT4 frame with Shimano Deore XT/DX components.

2008 Orange Prestige S