Surprise surprise!
I have stated a few times that I don't particulary like GTs too much.
However, there's one model I always liked quite a bit. Might have something to do with the race success or its unobtainium status back in the day (for me that is).
So, with some help from Scant, I have acquired a lovely
XIZANG
titanium frame!
This is a 1994-1995 frame so it takes cantis or vees in the back. Geometry should be for circa 50-60mm travel forks.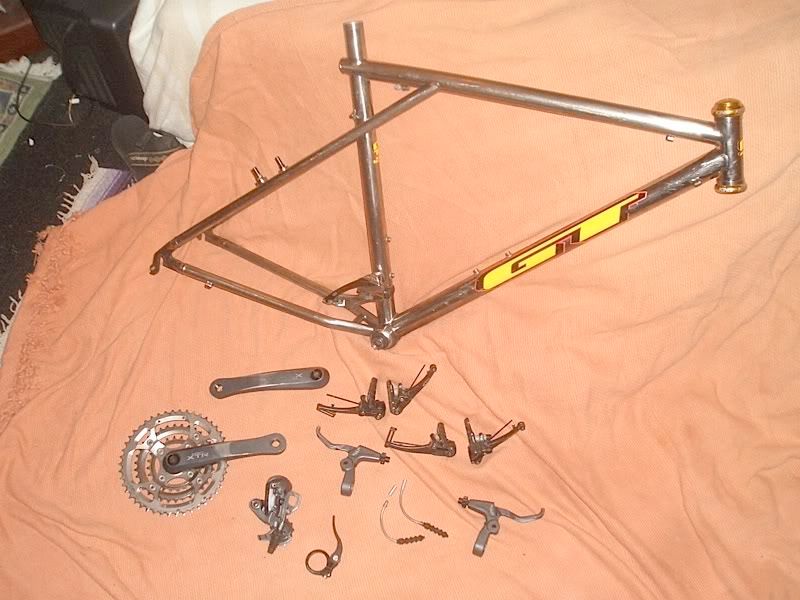 I bought some XTR M950 components to go with the frame.
However, I do also have a complete XTR M900 gruppo at home so I might use it instead.
Since I built up the Merlin too nice for riding, this Xizang will be my ride machine.
I've already promised myself and my wife that this will be the last retrobike but we'll see...