Finished at last!
Thanks to the following members for there assistance with parts:
HarryBurgundy- supplier of the maguras that inspired the colour scheme & also for donating to the cause the lock on grips!
Mwgrig- for the RC36 Proclass
Justbackdated for his assistance with the pace steerer & shim
Gravy monster for the rear mech
The Bristol Bike Jumble for the ti flite
Clockwork davo for the magic smoke & darts
Additional thanks to:
Spitoon for feed back on the project from an earlyish stage
Chaps at Goldtec for assistance with the hubs
Middleburn for the custom anodised gold spider on the cranks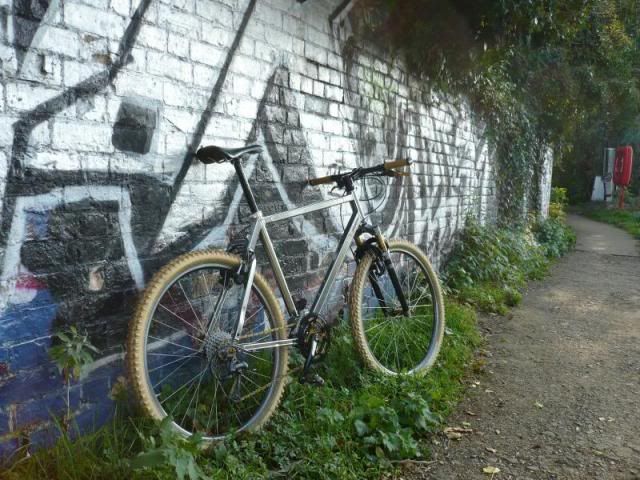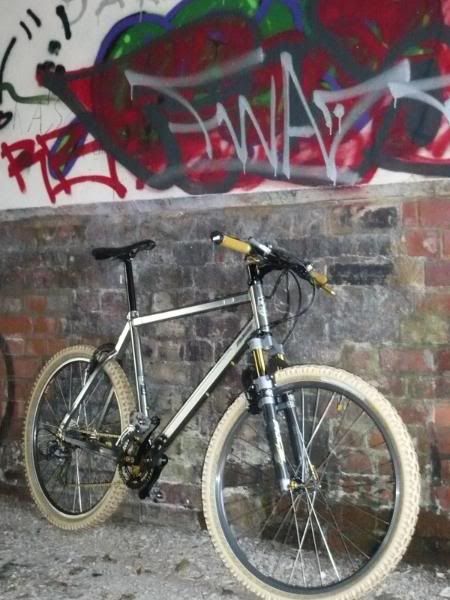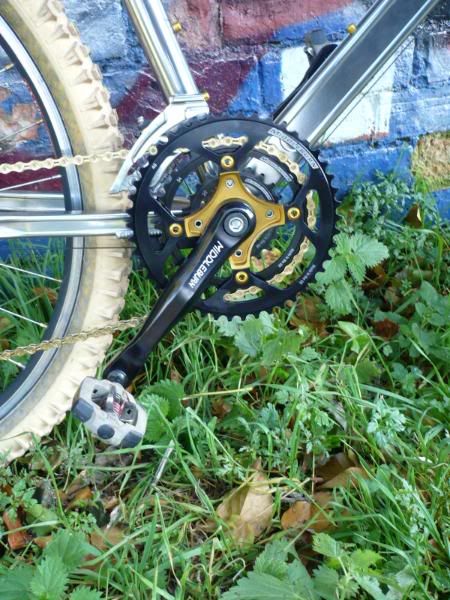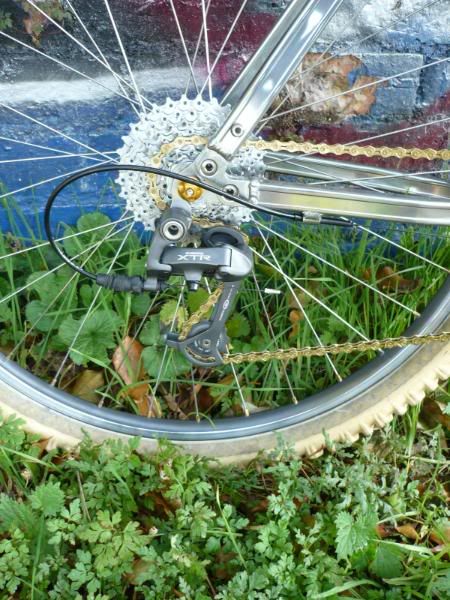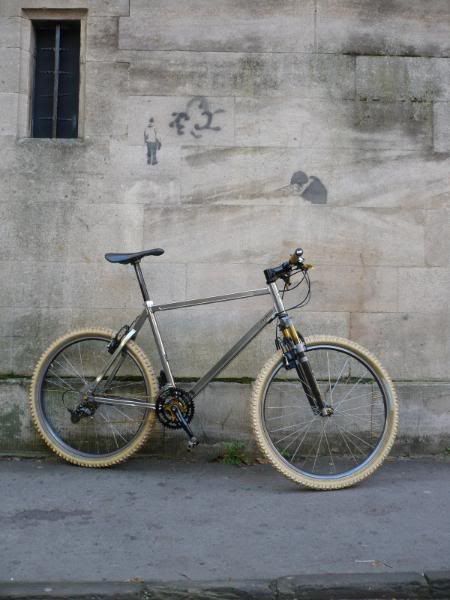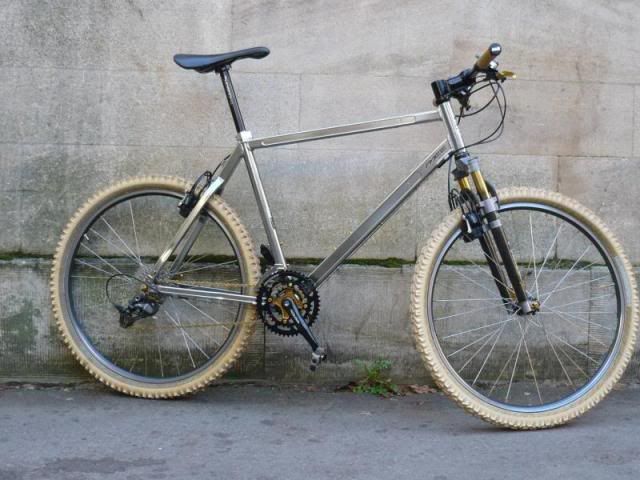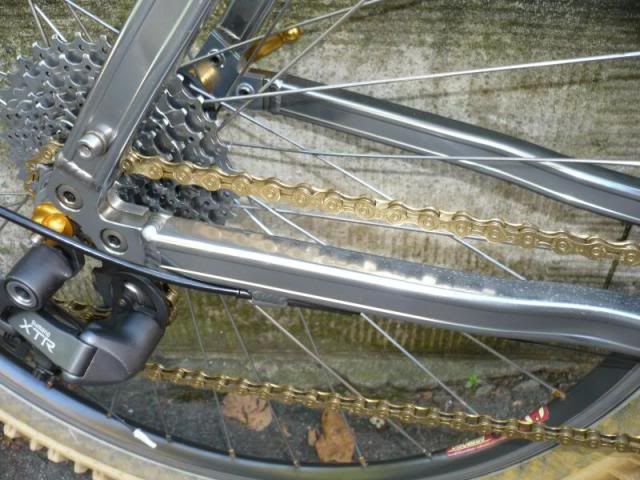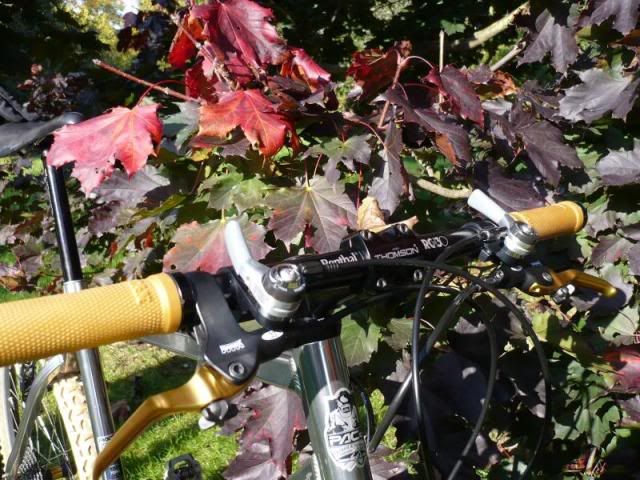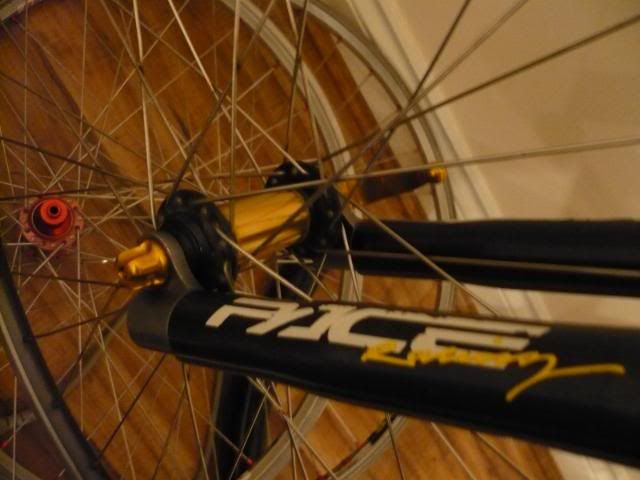 The full spec:
Frame- Pace RC200F5
Fork- Pace RC36 Proclass
Hubs- Goldtec ti-ni coated/black flanges
Rims- Ambrosio competition CX22
Tyres- Panaracer Smoke/Dart Magics
Skewers- Hope Ti
Cranks- Middleburn RS7 Isis (Custom gold spider)
BB- Stronglight ISIS Ti
Brakes- Magura HS33 (gold anno levers)
Shifters- Dura ace 7700 (9spd) on Pauls thumbie mounts
Handle bar- Pace/Renthal Sub 130
Stem- Thomson
Headset-Acros
Post- thomson
Saddle- Ti Flite
Grips- ODI Lockons
Rear mech- XTR M952
Front Mech- XT M760
Chain-KMC X9L
Cables- XTR
Pedals- Currently Crank brothers smarties (will be swapped out for some time pedals on arrival)
God knows what its cost me, and the pedals are not the final choice...but for the time being its finished. I could also do with some new decent decals from Gil..
Now I'm trying to think what the hell to do with all the red funky stuff I collected for the alternate build plan

_________________
[size=67]Where we're going we don't need roads!
Under cover operative of the YVMBAPFS cartel.

The Pace fleet:
16" RC100/ 21" RC100/ RC100 Trials prototype/ RC200 F5/ RC200 F8/ RC250 Trials/ RC300 Gunmetal/ RC300 Silver/ RC500 F1 DH