More parts sourced...
Despite having the option of NOS Shimano PD-M737 SPD's I decided to try and source NOS black Onza HO titanium pedals for this build as I always preferred the look of the Onza HO's over Shimano SPD;s, however I always ran Shimano SPD's as they performed 100 times better than the Onza's (still only use Shimano SPD's after 26 years). I swapped the elastomers on the pedals from the OEM clear elastomers to the black elastomers purely for cosmetic reasons.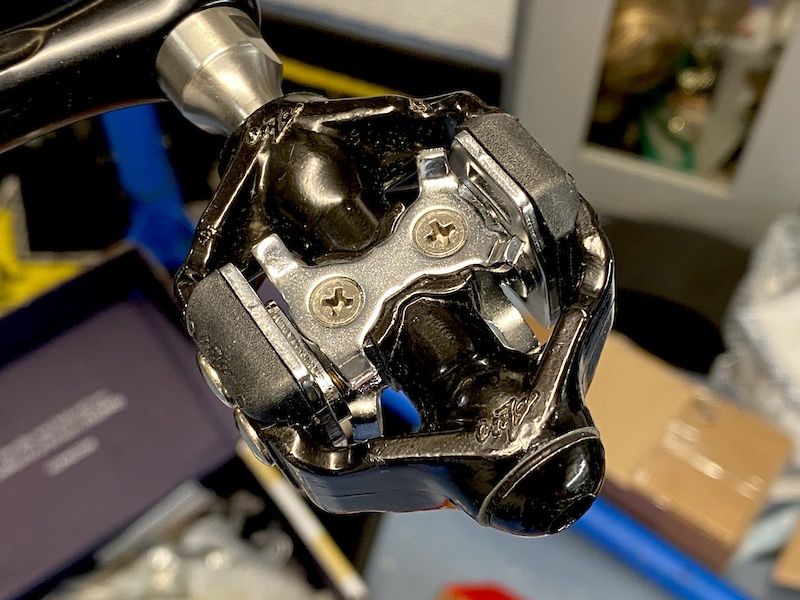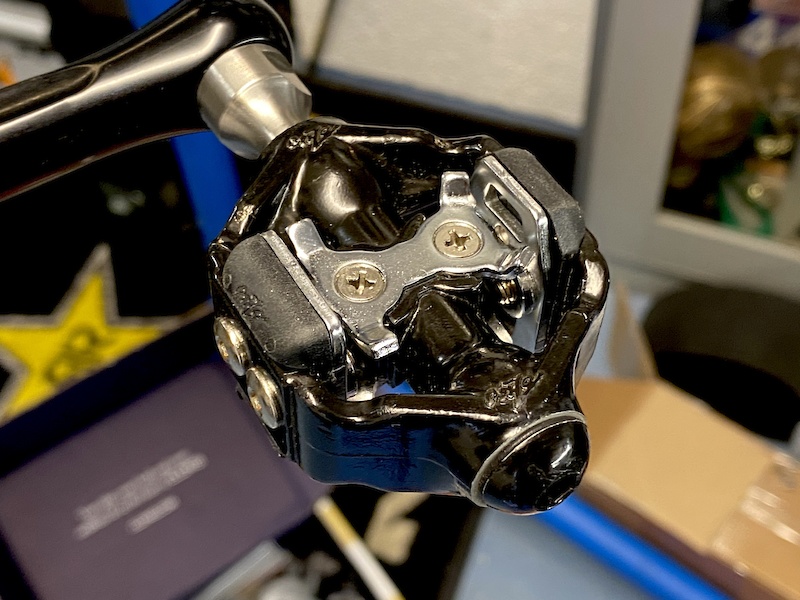 I never like having hundreds of different brands on my builds so I decided to stick with the Onza parts theme with sourcing NOS anodised black Onza HO canti's sourcing the correct longer front and shorter rear versions (I am hunting for a Venhill titanium bolt kit for these canti's if anyone has a set they're willing to part with). These HO cantis will be run with Shimano XTR brake blocks.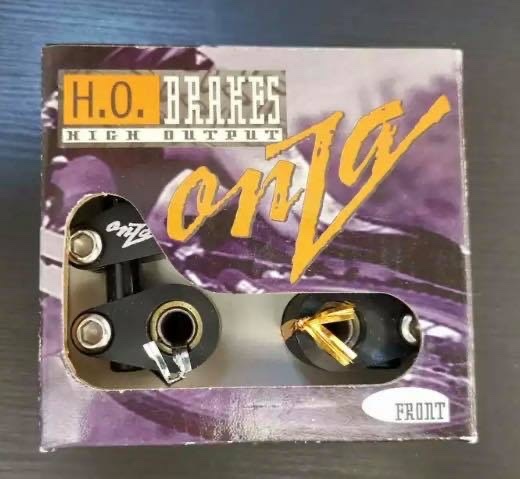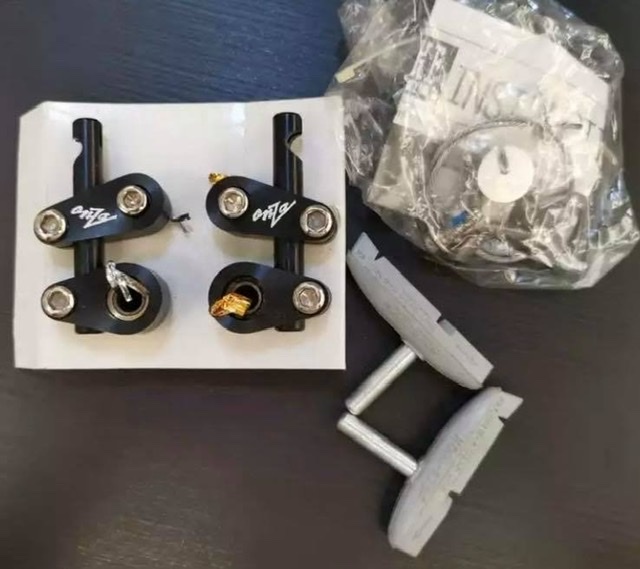 Not set up at all, just test fitted to see what they look like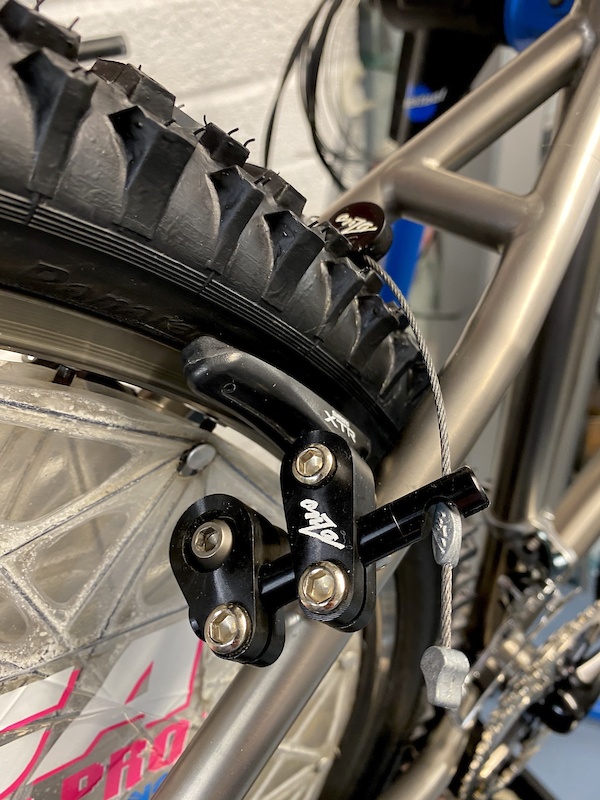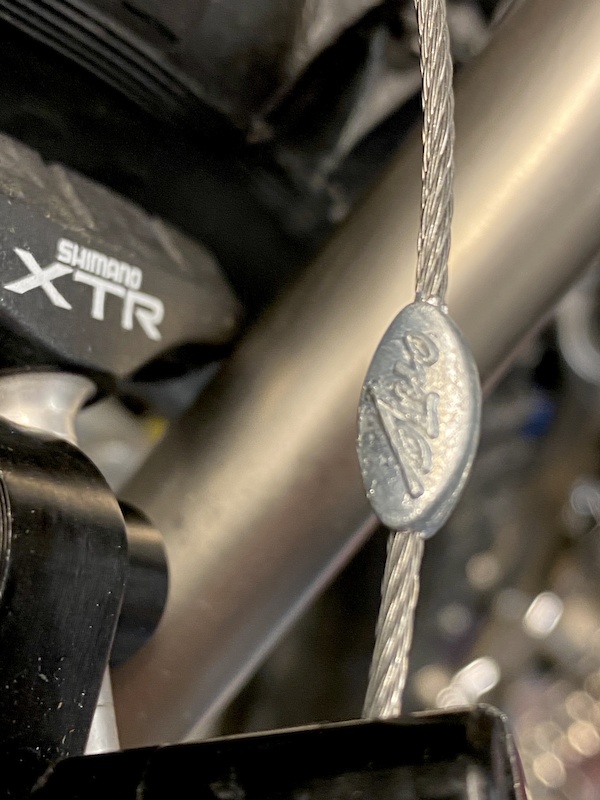 I then sourced some pretty hard to find Onza titanium barends. These were in good condition however the original orange Onza decals were missing and the aluminium clamps were scratched so needed some restoration. The titanium parts of the barends were pretty mint and only required minimal restoration, however to get the scratches out of the aluminium clamps the barends went off to my local metal polisher who did a great job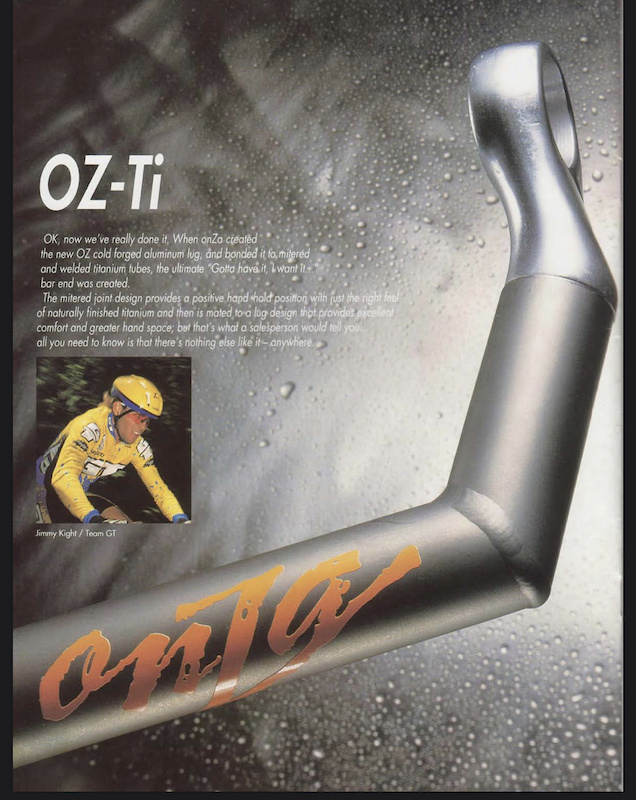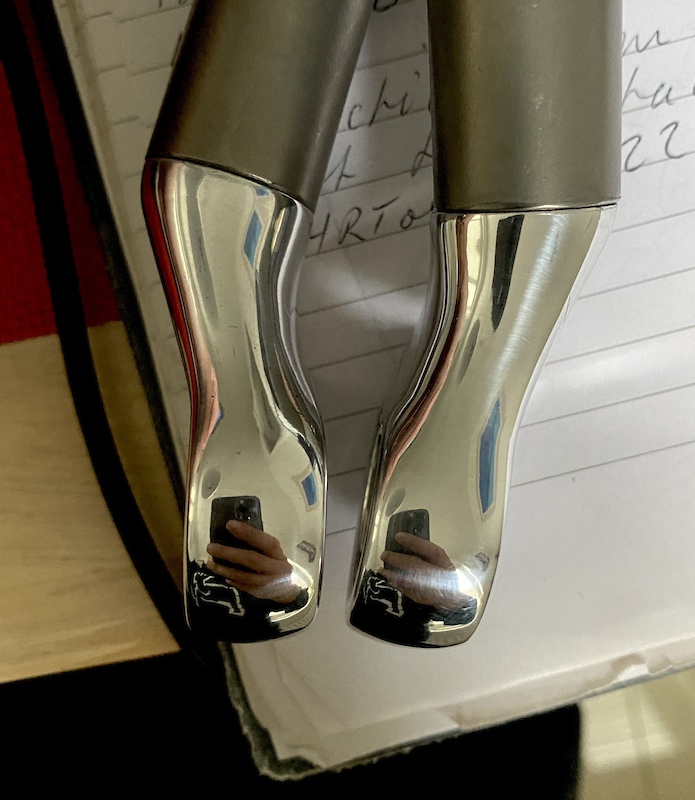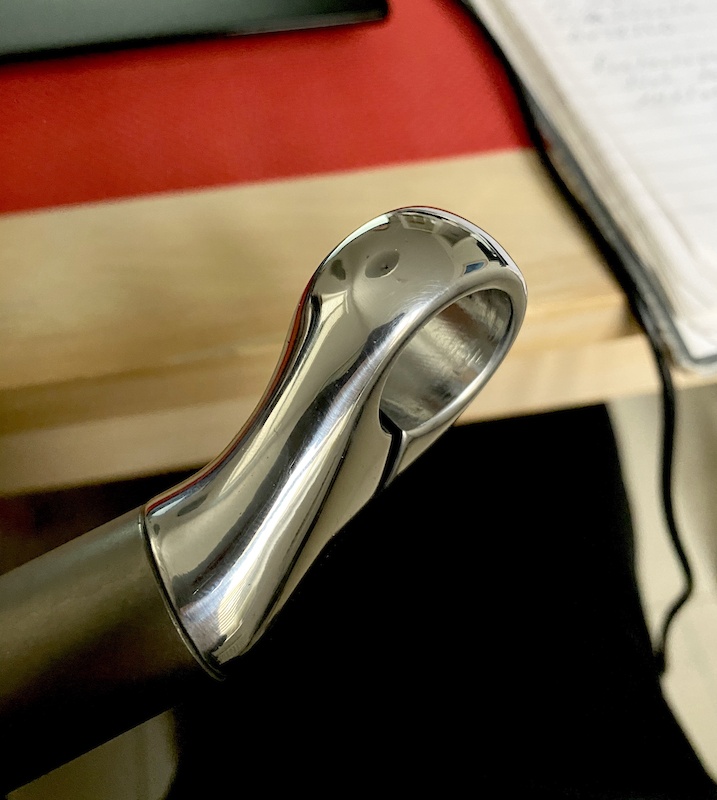 I will post up some more pics of the barends once I've got Gil to make the repro decals.
Ive also got NOS black Onza Porcipaws for the build as well

_________________
In the stable - Pace RC200 F3 with Disk Drive Comp (My dream bike/build from when I was 15) BOTM December 2020 | Near NOS 93/94 GT RTS-2 with Spins (Replica of my 94/95 race bike) BOTM October 2020 | 94 Kona Hei Hei with Disk Drive Pro (My unicorn build...always wanted one) | 93 GT Tech Shop Zaskar in anodised black with Disk Drive Pro | 99/00 Intense M1 | Verlicchi Rudy Project (silver/3DV) *** up for sale soon *** | Verlicchi Rudy Project (silver/Turquoise) *** up for sale soon ***

Previous builds - 94 GT Zaskar in anodised Aqua 16" | Verlicchi Iron Horse Cully style (silver/3DV) | Giant ATX 990 | 94 GT Zaskar in anodised Aqua 19" | 93 GT Zaskar in ball barnished 16" | Pace RC200 F6 | GT LTS DH 1st generation