The bike which started the whole retro stuff for me was this Boulder Defiant.
I realized that I never introduced the bike in his own topic, only in another one and the BOTM last summer
i Bought this bike as a frame some years ago on ebay,.
Like most of the bikes you have yourself, this was a bike i couldn't afford bike in the day.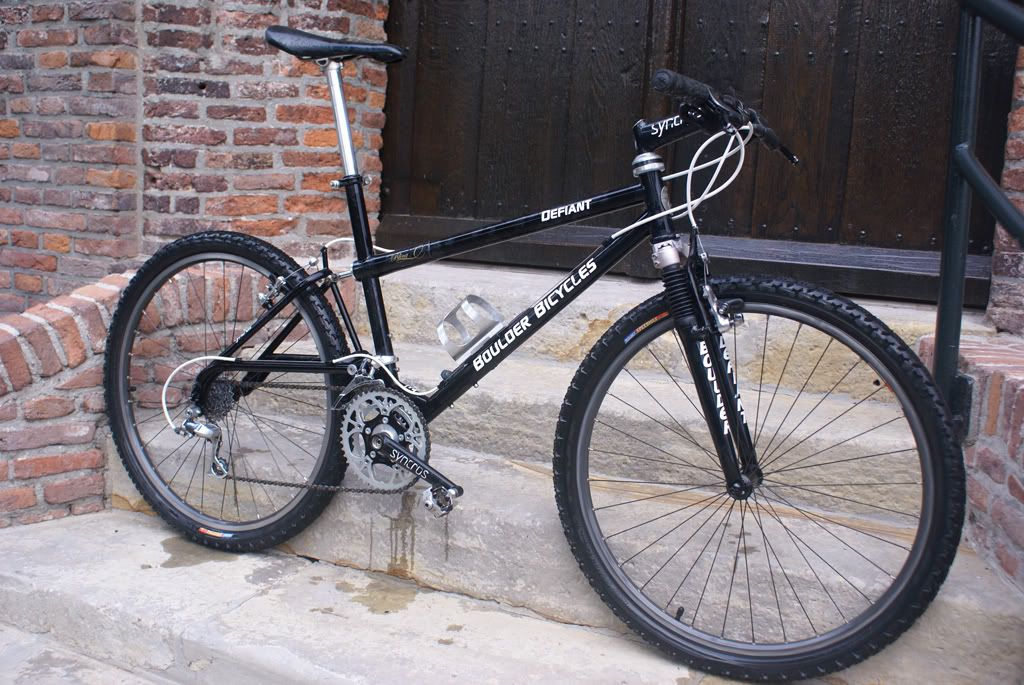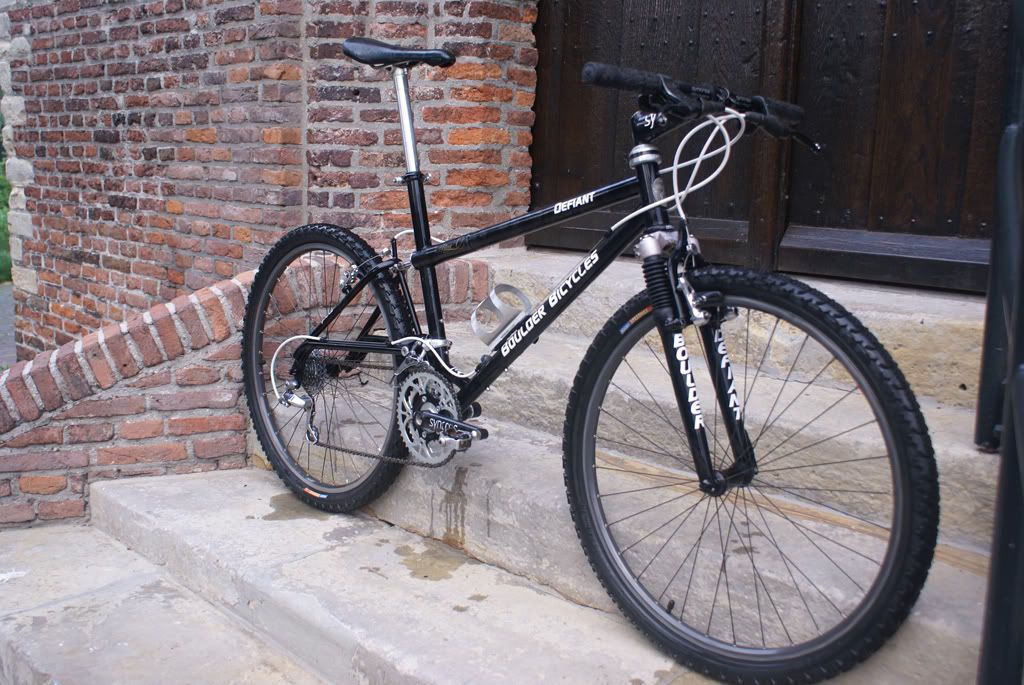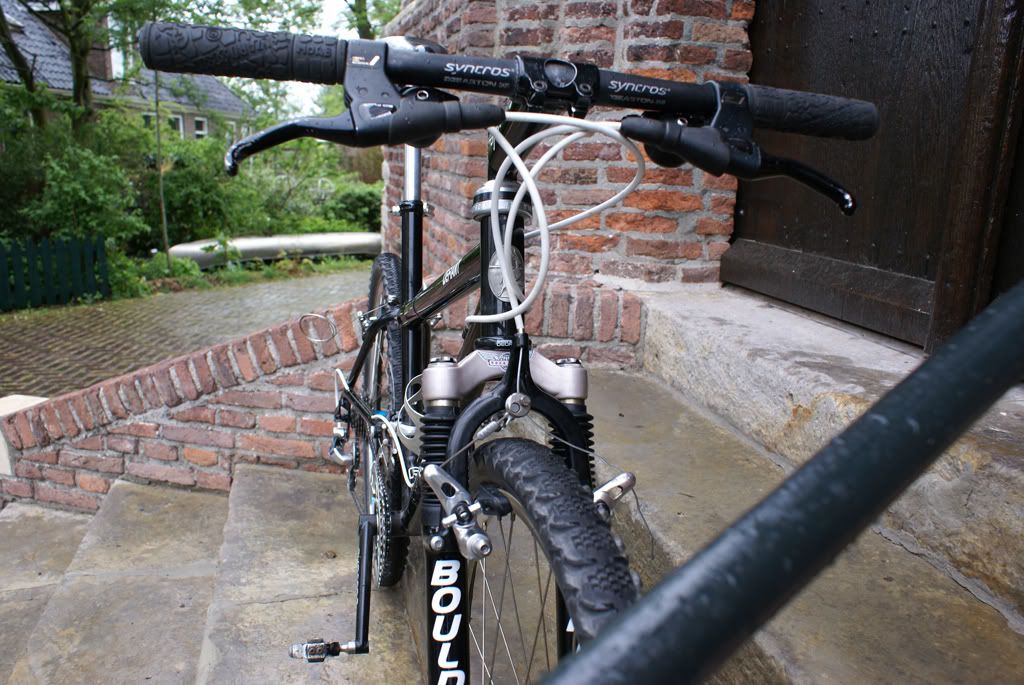 I tried to build it with as much as syncros parts i could find.
Still want to have some syncros hubs
_________________
DEAN
- SEROTTA-
KLEIN ATTITUDE
- SEVEN -
MERLIN
- VOODOO - ROF - GROOVY - BONTRAGER - RAFTY - SUNN -
FAT CHANCE
-
MC SAN ANDREAS