So little update on the Ally O
I ended up getting some RC35's on a prestige I picked up, and not wanting them on that I wipped of the RC30 lowers and fired in the 35's
This got me thinking that new plan is to see if I can build a very similar looking bike to the one that's in the 1992 Orange catalogue!!
This is the inspiration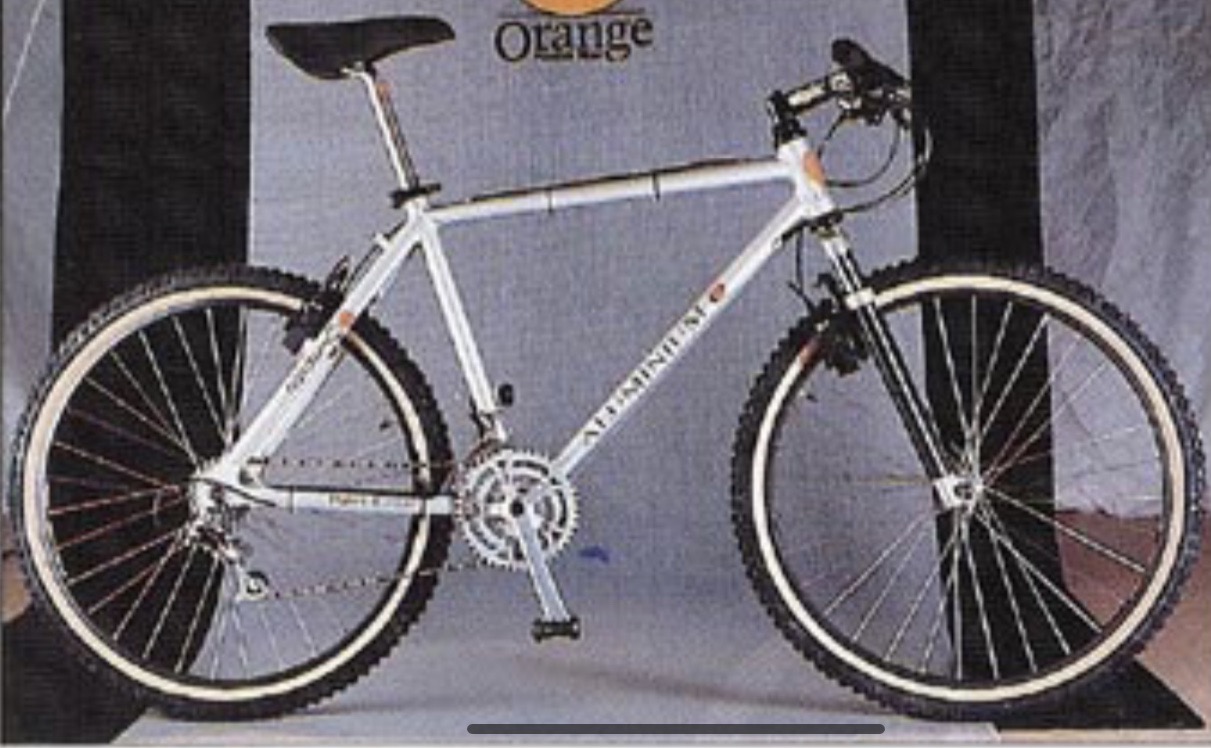 And this is how far along I am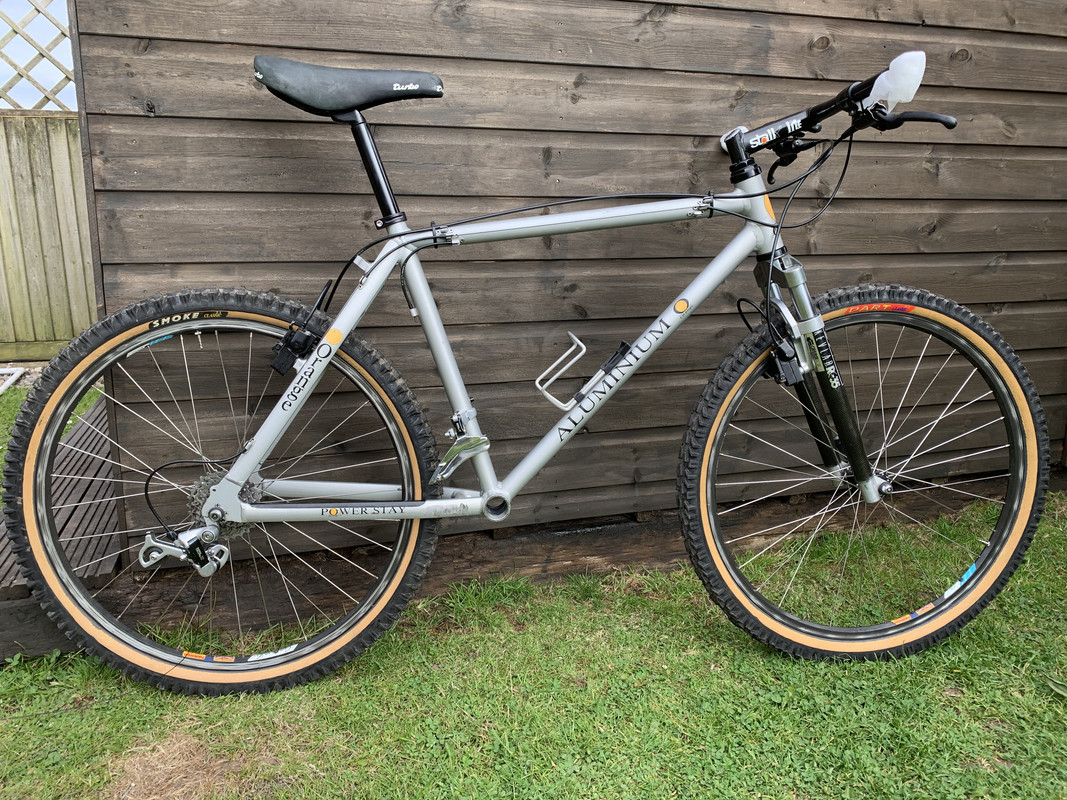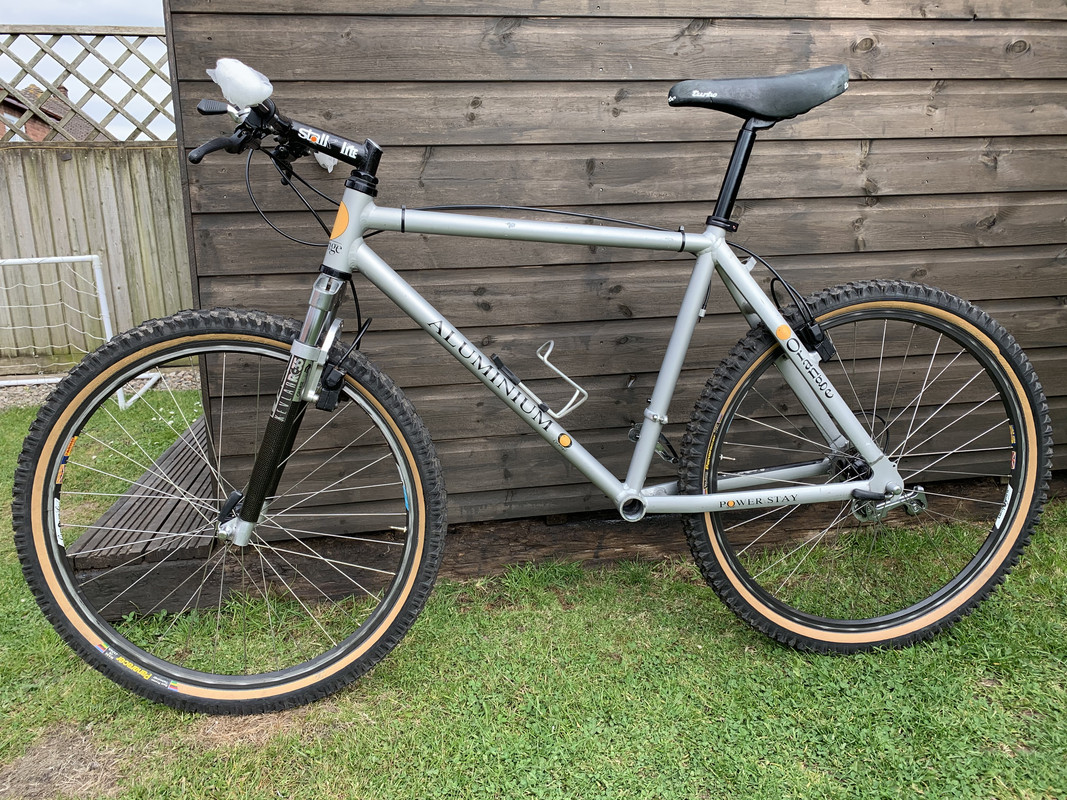 I kinda think there's some resemblance?
I've got a set of black XT M730's waiting to go on once I've fitted a BB
Think she just needs pedal (spd's 737's) chain, cables and grips and I think she'll be there
Apologies about the foam on the bars !!
The bars keep swinging and singing the top tube

_________________
1989 ORANGE CLOCKWORK DX yellow/white fade RC30 - 1989/90 ORANGE CLOCKWORK DX black RC30 - 1990 ORANGE CLOCKWORK XT orange/white fade RC30 - 1990/91 ORANGE CLOCKWORK DX orange/white fade -1992 ORANGE CLOCKWORK DX orange/purple fade -1992 ORANGE PRESTIGE DX black RC30 - 1992 ORANGE PRESTIGE XT orange/white fade RC30 - 1992 ORANGE ALUMINIUM O XT matt grey RC30 - 2007 ORANGE CLOCKWORK XT re-issue orange/white fade Fox 32 - 2008 ORANGE PRESTIGE SLX re-issue black RC40 -1990 MUDDY FOX COURIER COMP 400LX neon green