Thanks, Vincent (and al)!
It's made of Columbus Genius: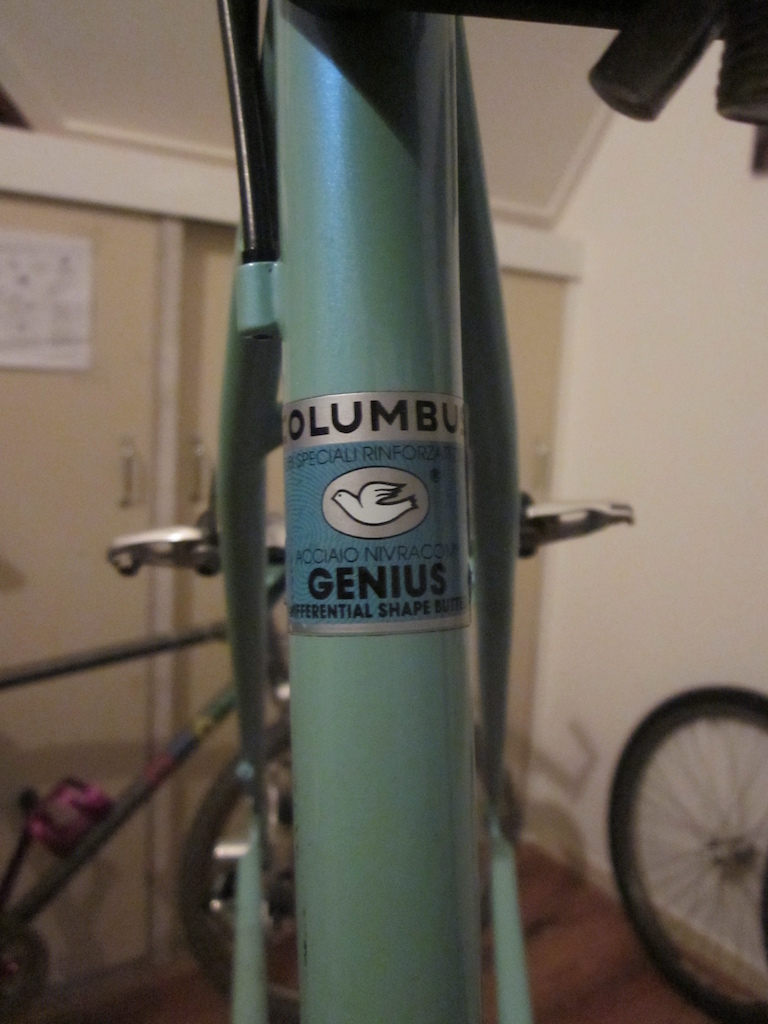 Sorry for the crappy pic: light is really poor in the man cave at the mo..
I thought the decal said 'Nivacrom steel (acciaio)', but I just noted it actually reads '
Nivracom
'
There is not much about Nivracom to be found on the internet (according to Google..): any expert that can shed light on this perhaps?
Sourced a pair of steel forks on here (that, according to Hermes are "about to be dispatched") and I'm planning to have these done in the pink color of the Bianchi decals on the frame.
Still wondering whether to include the stem in that process too..
And once that has been done, I'll build it up with some parts that were on the bike originally, complemented by some from the parts bin.