one-eyed_jim wrote:

Any chance of a picture of the business side?
Bear in mind this is a working tourer not a show pony. It had flats and thumbies for a while (which I still have) and I junked the Campag brake levers because they were huge. Other than that, hubs whatever are all the same vintage I bought the bike.
Campag canti's, indexed levers, jumbo fork crown
MTB chainset and front derailleur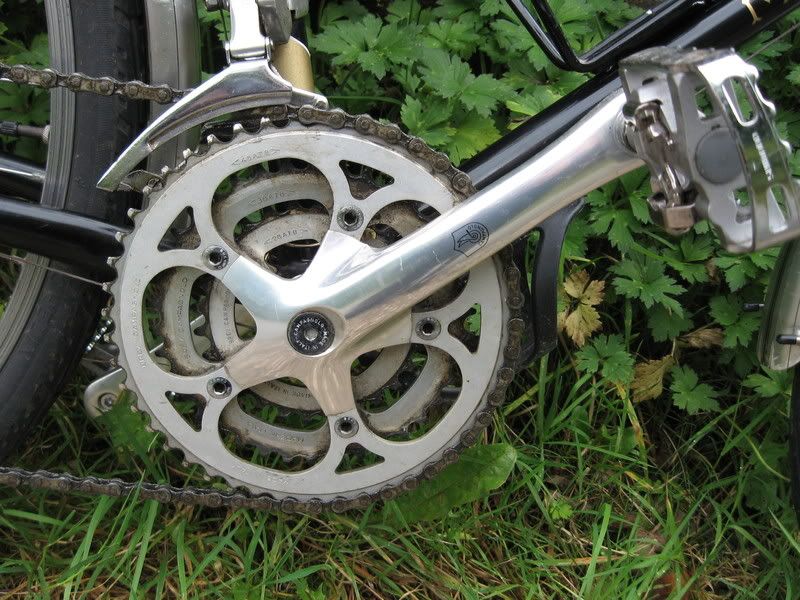 MTB rear derailleur - the contrast beat my camera but the logo is intact
MTB steel seatpin - weight? wos weight?