In action!
Halfway house, well 2/3rds, doesnt too mucky here. Mr K checks out the factory matching reflectors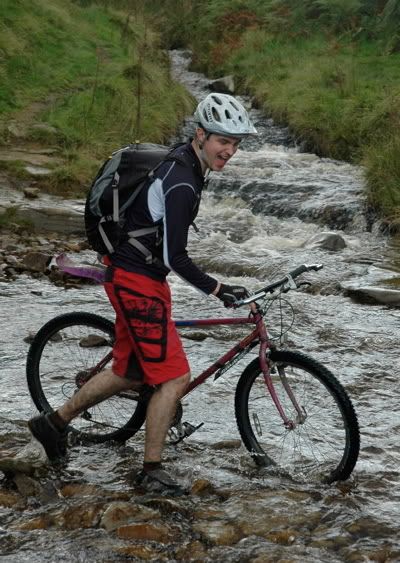 My brain rattling around from exhaustion, I walk the line in front of Mr K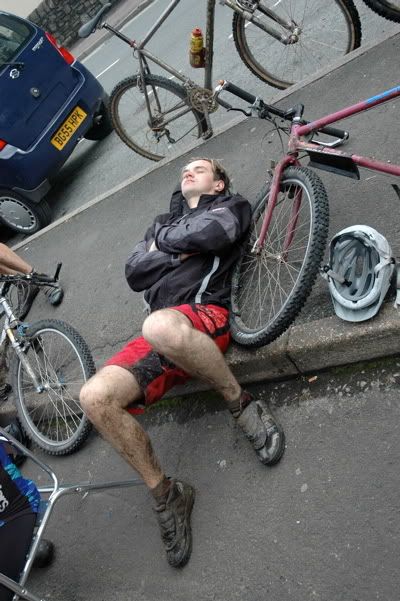 Completely fuggered by the end! fair to say the bike did better than me.
weakest link was the brakes, not a lot of power from the OOS Old Old Stock pads on Exage cantis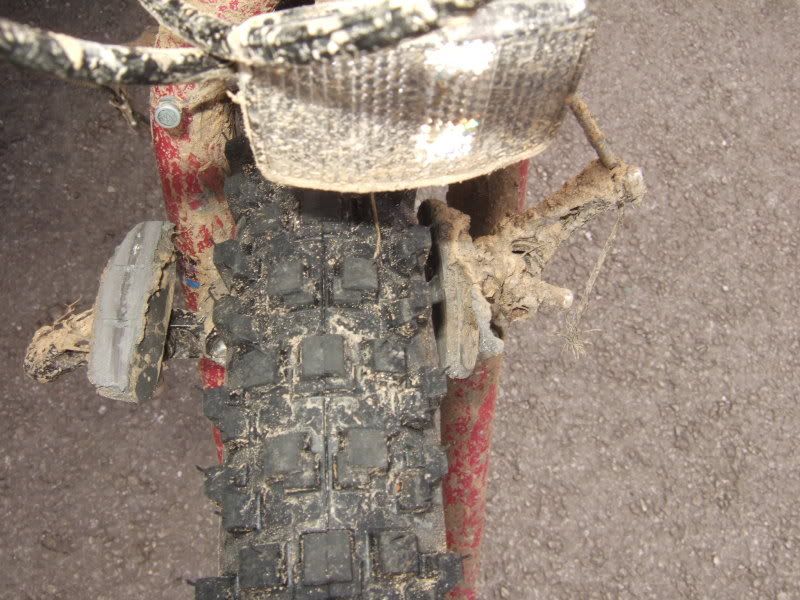 mucky!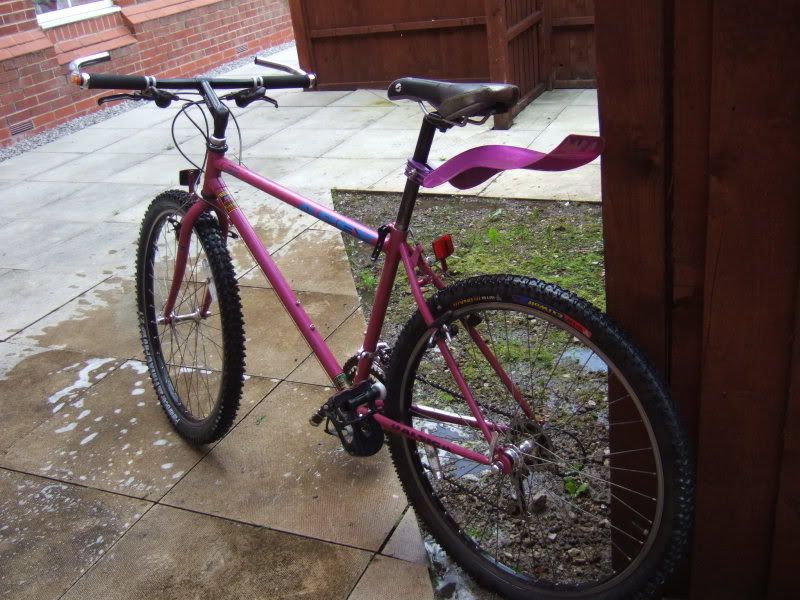 and a quick clean, not the cleanest but a lot better.
The 17" frame and 300mm post is still too small for my long legs but it sure gave as good as it gets, this is a quality bike, and a lot lighter than my Identiti modern.
I'm quite glad I got this mucky rather than the Fox, but next time I'll fetch the Fox or other!
Orangeretro, its a good egg, a great bike of its day, first time I got on it i was surprised how spritely if felt and quality. I could be tempted to sell at a reasonable price, I've got projects coming out of my ear holes!
Pickle, Cheers
Great to meet you.
Hmm flex stem you say?
Back in the early 90's I dreamed of collecting £60 or £70 to buy a flex stem with my paper round funds, A set of Rock Shox were not an option at totalling the budget of an entire bike at £300
I was pretty excited to finally get my hands on one with this, RBers were not so sure though, check this:
http://www.retrobike.co.uk/forum/viewto ... ght=#55779
http://www.retrobike.co.uk/forum/viewto ... ght=#55820
I think I'll whack it back on, i know the Risers didn't work with it, created too much leverage. I struggled with the Zoom stem tightening the Muddy Fox bars.
Neilll, pleasure to meet ya and hang out at the back
I'm not aching so much bizarrely this time.
The Apex stormed it, be even better without the camp wolfgard and reflectors, and a tad less pressure in the tyres, the final downs were tiring.
Sinnett, cheers mate, people either loved the flectors oor took the pizz
It really is a sturdy beast.
Yeah man, see ya soon, come round and check the BMX track
--
So now what? I dunno, the Muddy Fox will take its crown soon, and I'm feeling something fresh project wise... would like to keep the Apex as well...
was originally thinking of single speeding it or usng as a winter commuter, dunno, just dunno but if I keep I need a longer seat post...