Oh god, not another Pace!!! Sorry folks, bare with me here, labour of love over the last 7 odd Months, you may have seen some updates on Facebook but I thought I'd do a proper update here...
So, start of the year, I dug my bike out of the shed and it was in a sorry condition...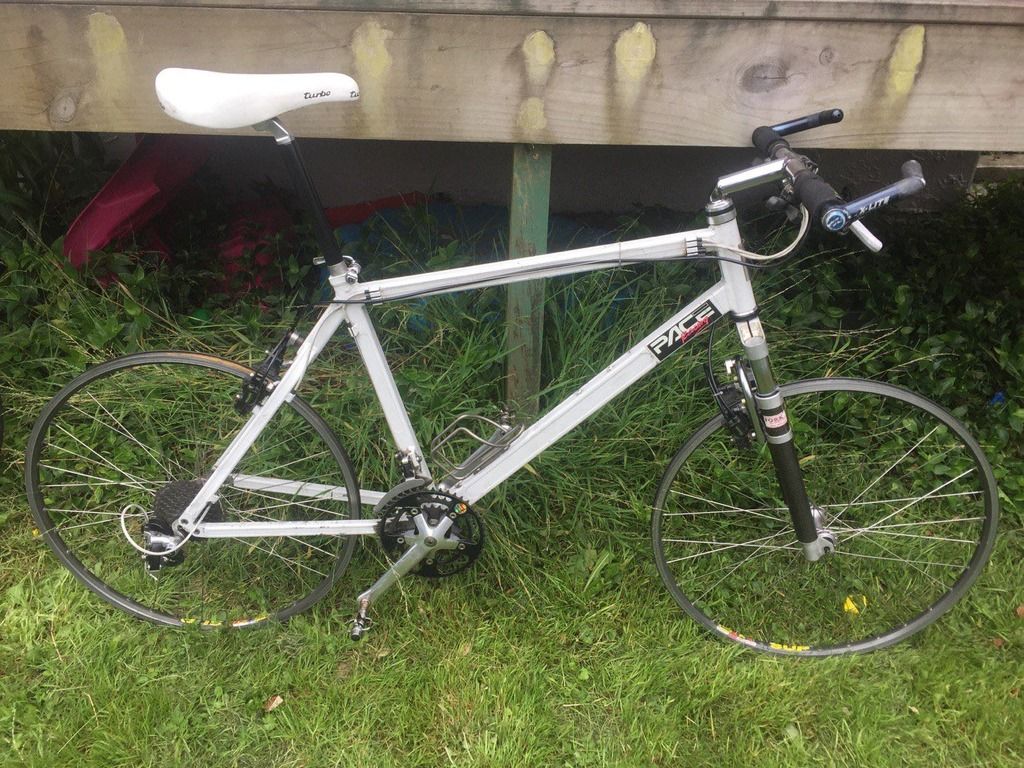 It was embarrassing, I completely neglected the bike and it looked in a sorry state, I gave her a well deserved clean but to my horror thought I'd located a crack near the bottom bracket area...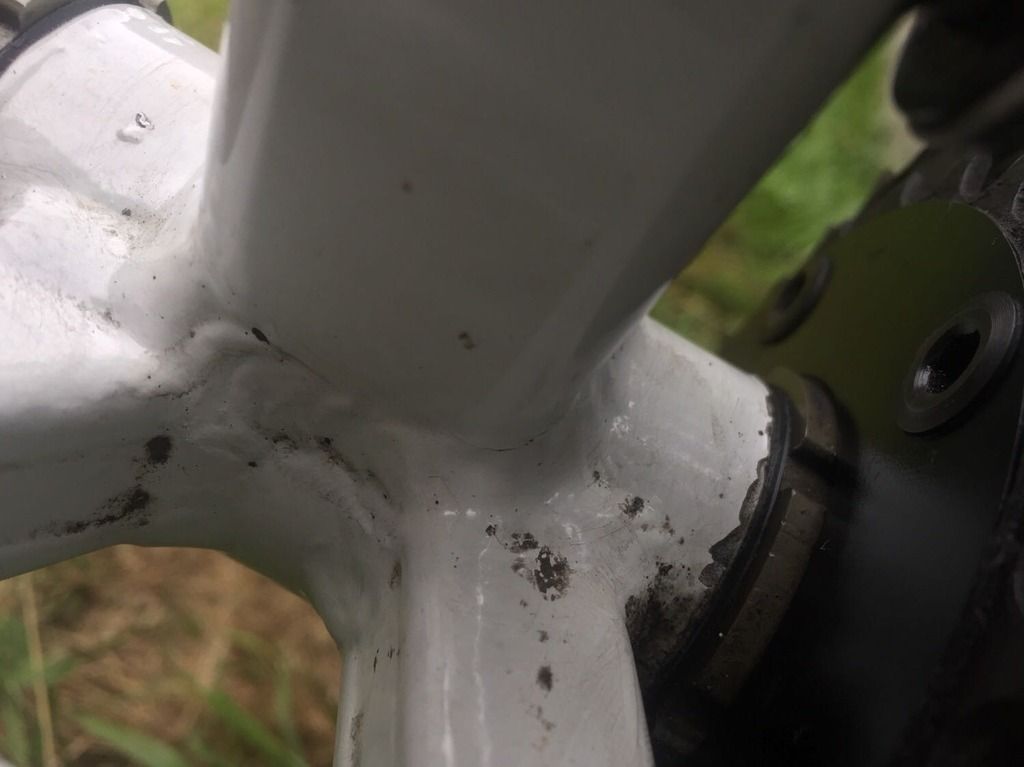 Urgh...time for a strip and proper look, please let it be fixable
_________________
Like Pace Mountain Bikes, own one, pour yourself a mug of tea, pull up a chair and tell us all about it at...
http://retro-pace-mtb.wikifoundry.com/