The rivnuts I ordered needed a bigger hole for the frame, not wanting to attack the frame I waited for jonrock to post me a selection of rivnuts to try, and one fitted nicely. I don't have the tool and seemed an unnecessary expense so used another method, job done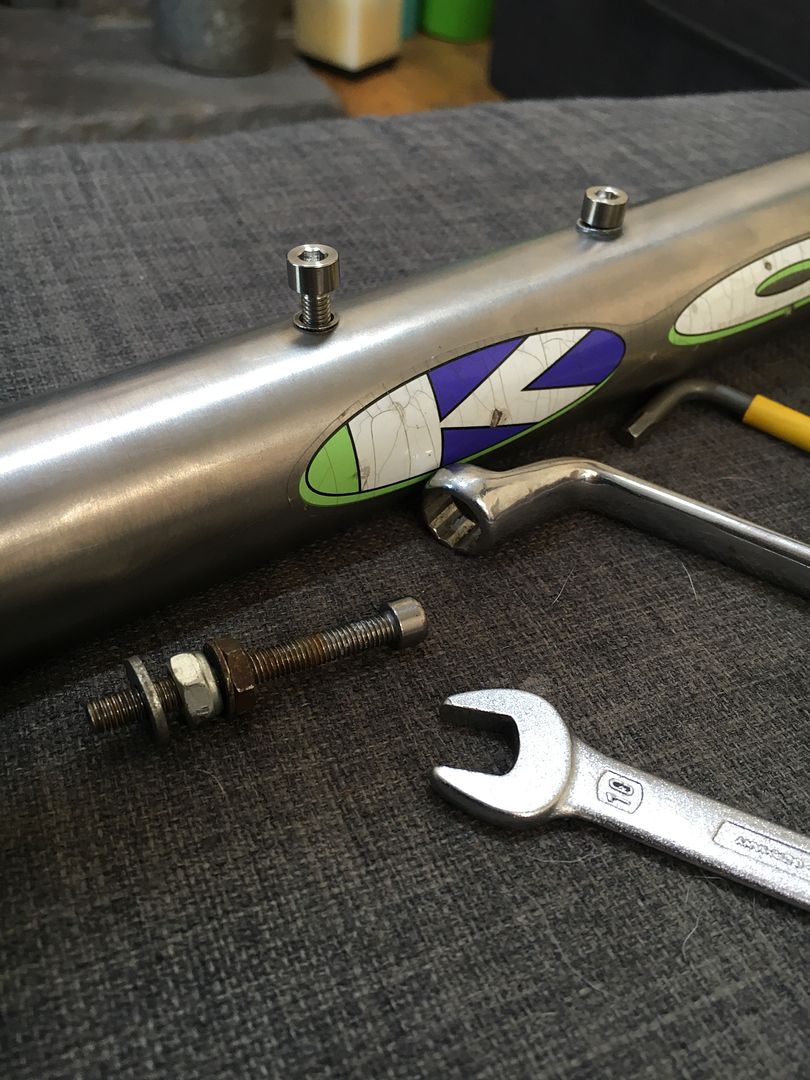 A more major hurdle has proven to be the steerer. The frame and forks came to me with a threaded steerer and a theeadless steerer. Neither were right for my needs so I turned to PACE and their stock of NOS steerers. Ordered myself a 1 1/8" threaded at 180mm total, waited over a week, no show so I phoned them. Turns out they didn't have that length in stock as they'd sold the last one so I had a chat with Adrian and he posted me a 240mm.
I asked if he could adapt it, turn the circlip groove further up the shaft and chop the excess off bottom, turns out they don't have access to a lathe anymore at PACE! Crazy.
Off to a local company who are more than happy to help this afternoon, then the fun begins properly.