A few shots of my refurb.
The bike has been looked after but has just got pretty grubby. Ive done a basic clean of the frame (work still to do). Im replacing all the inner cables too, some were still and the front changer cable has seized. New M65T block will be fitted along with some 2.4 Continental Mountain King tyres ( I still like to have odd off road excursion...). Im also replacing the IG chain with a new one, the current one is well caked and has a few stiff links.
A few details - frame is a nice light and still Chromolly frame, 18".
Front chainset is Shimao Alivio, cantilever brakes are Shimano Alivio too. Rear mech is Shimano STX and the front changer is Shimano Acera. Wheels are Weinmann 519s. 21 speed is controlled by Shimano EZ fire shifters.
Ive order some new toe clips too, once all the bit arrived this should be a fairly straight forward rebuild, although I do envisage some fun and games setting up the gears correctly...
More pics soon, here's where I am just now.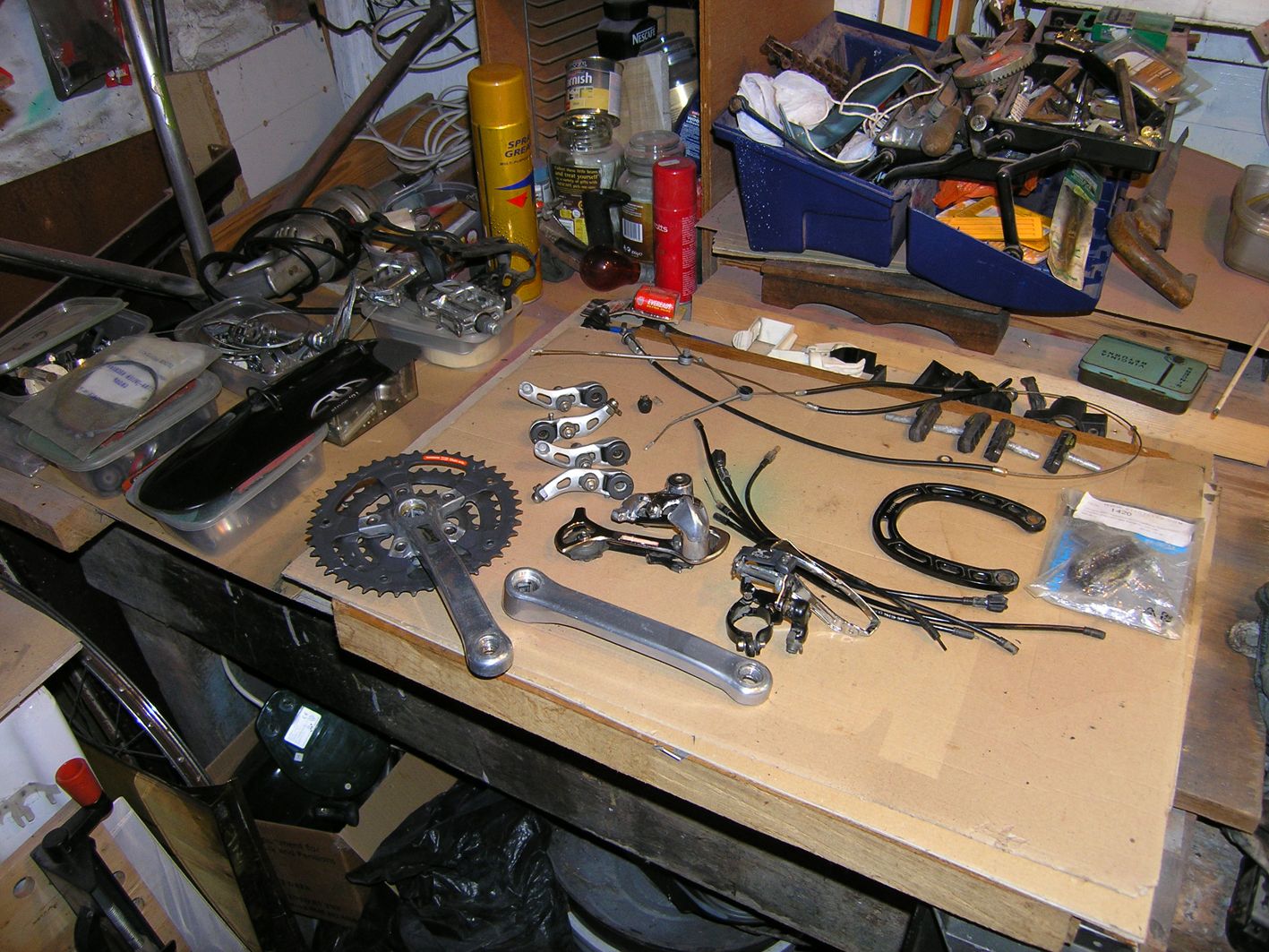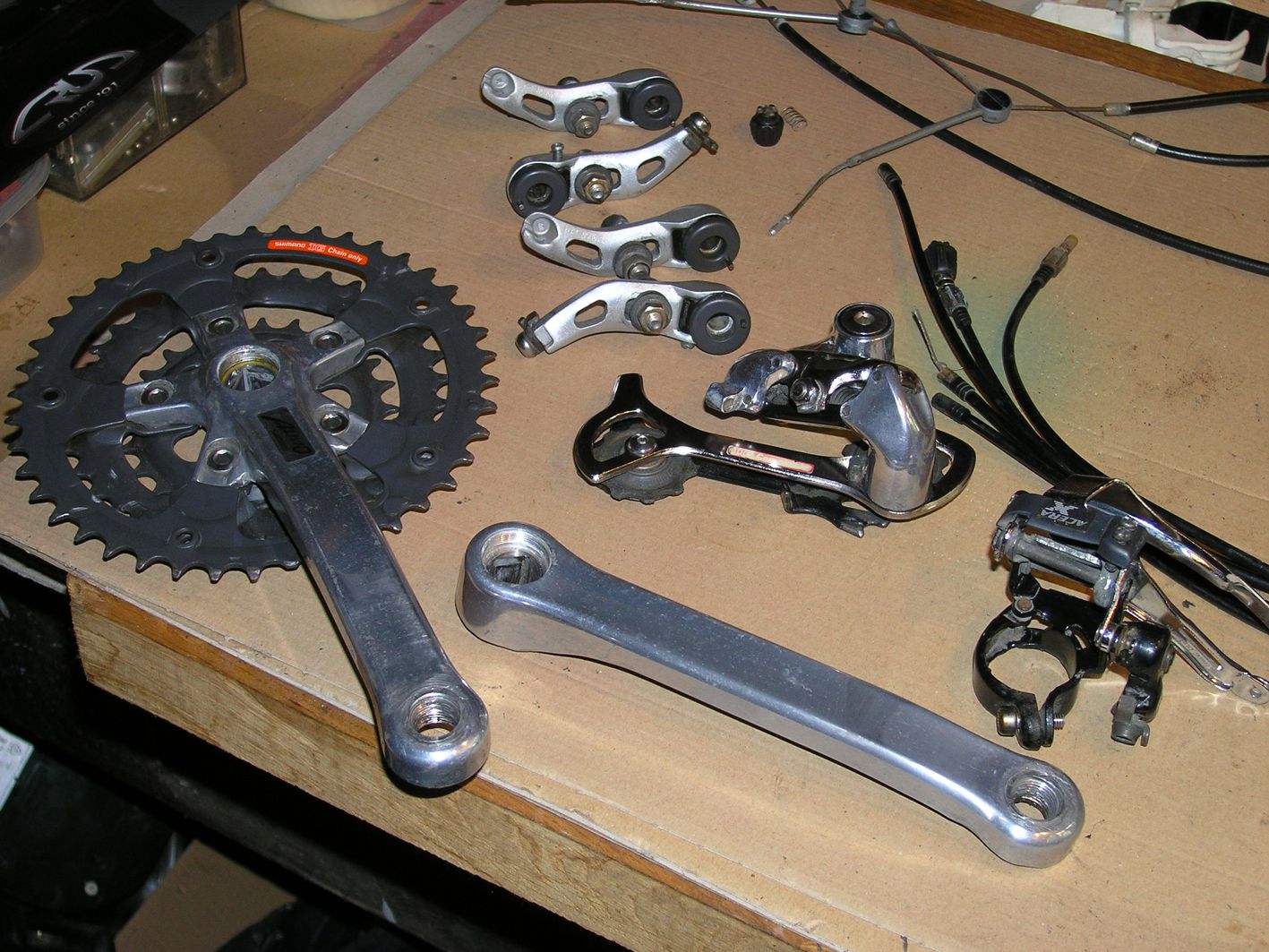 My workshop is a little compact...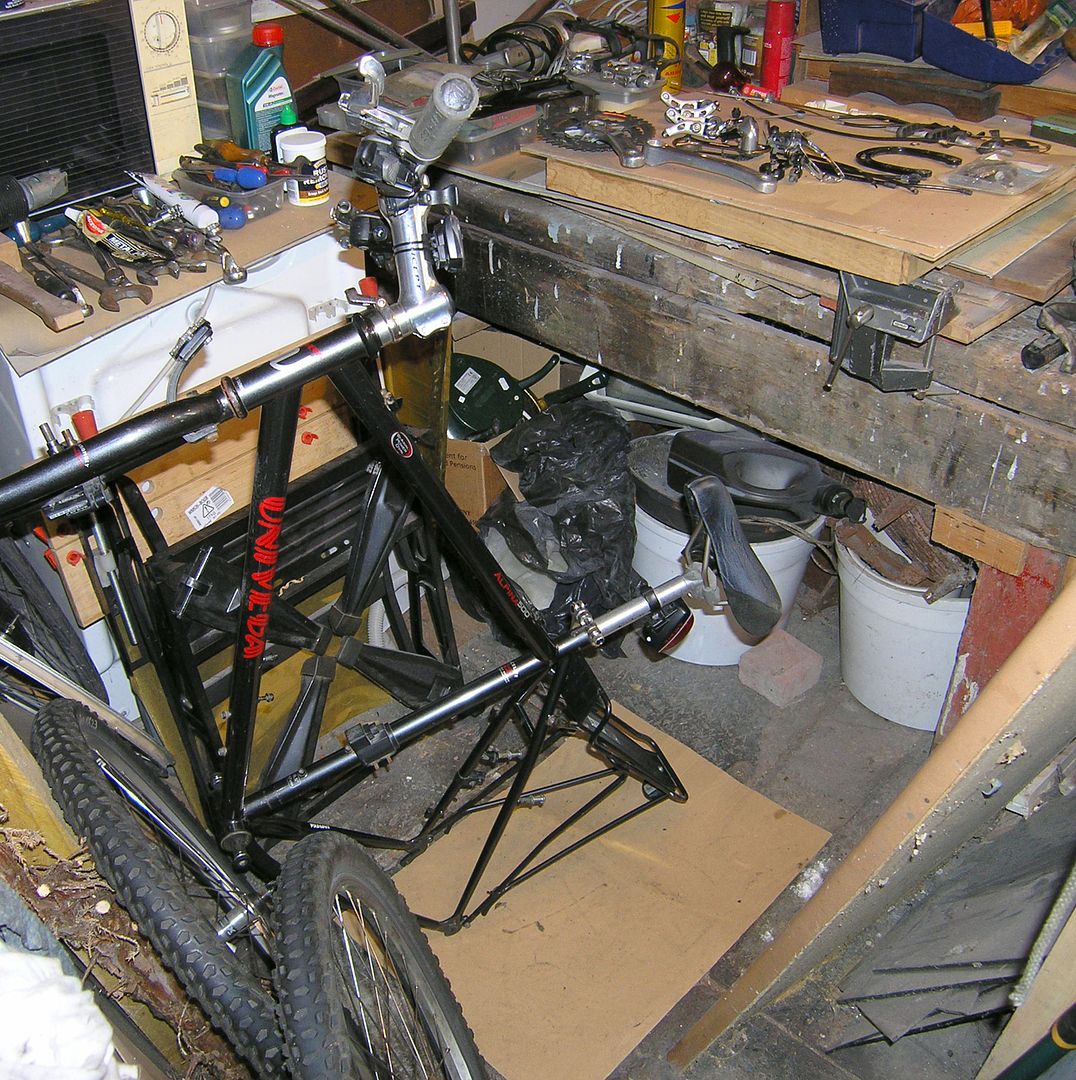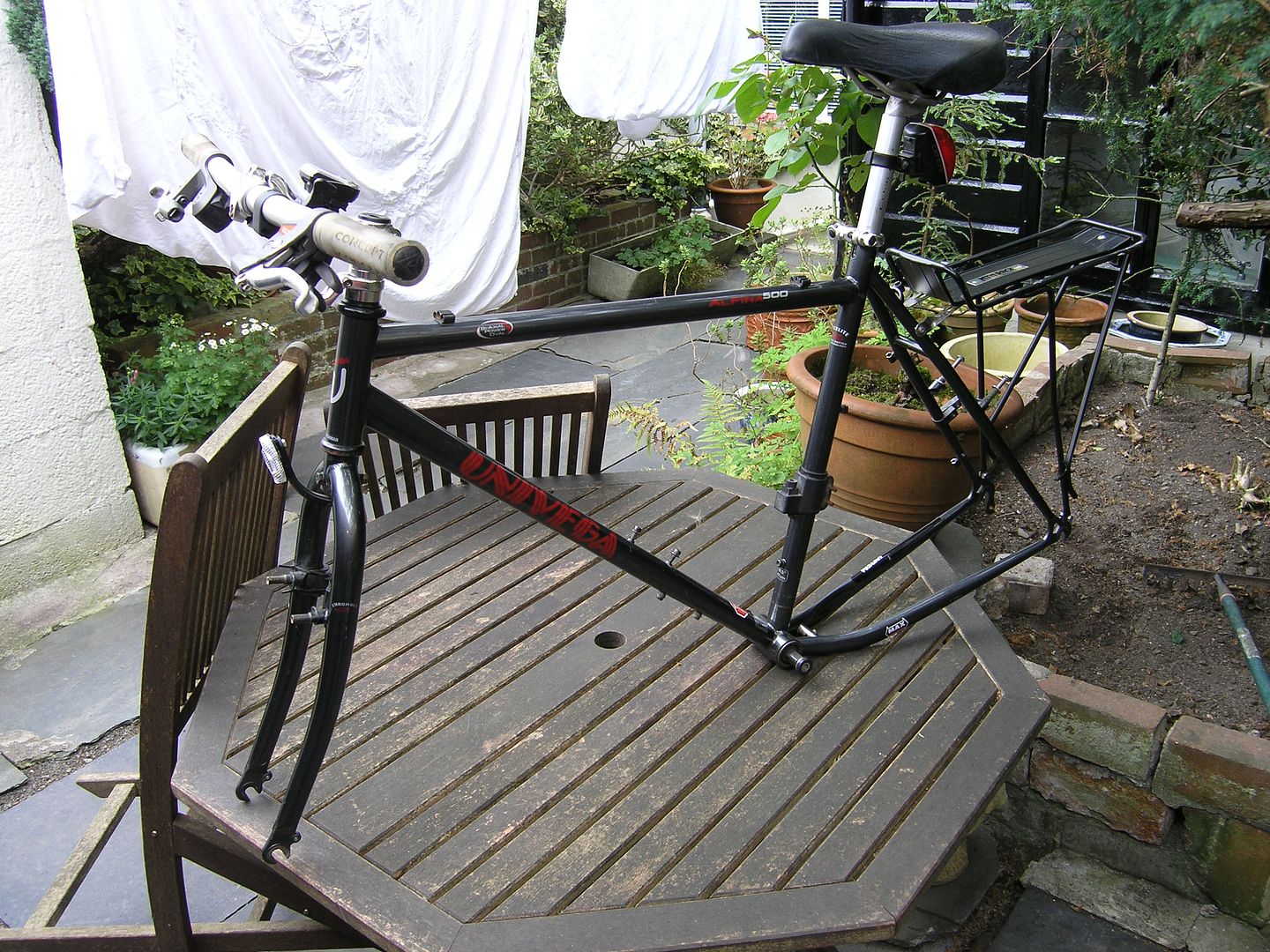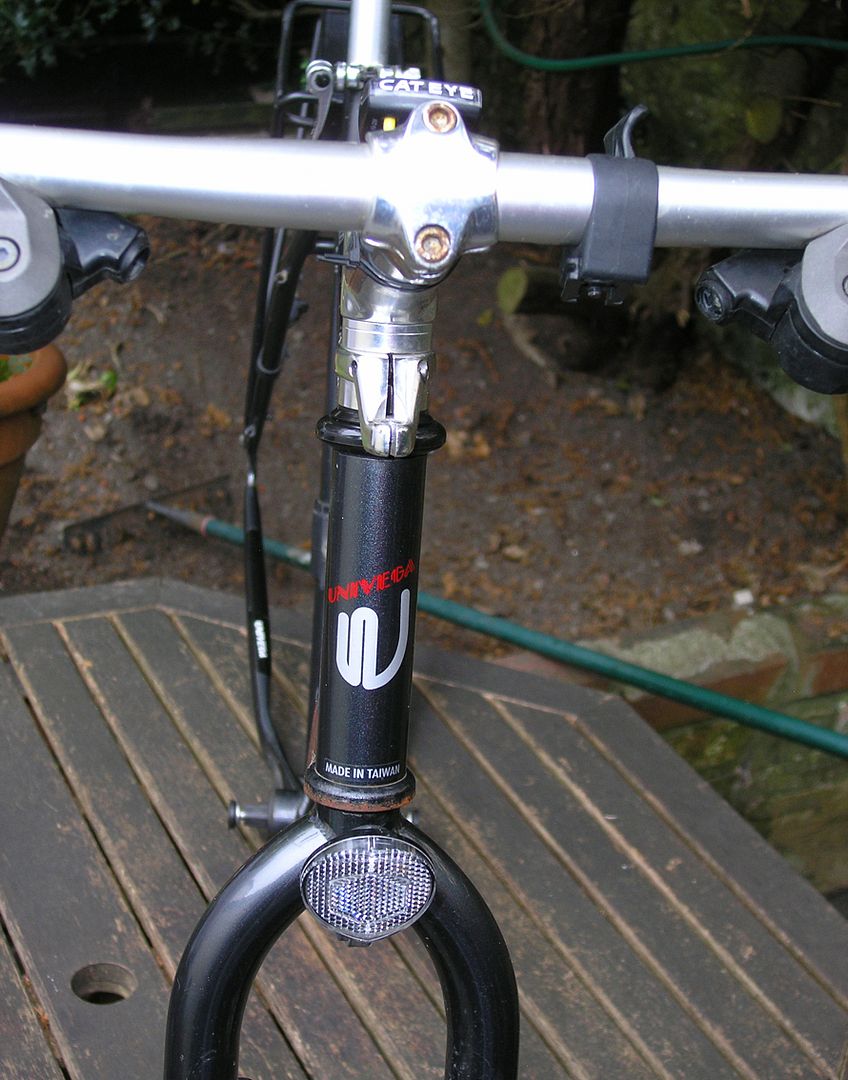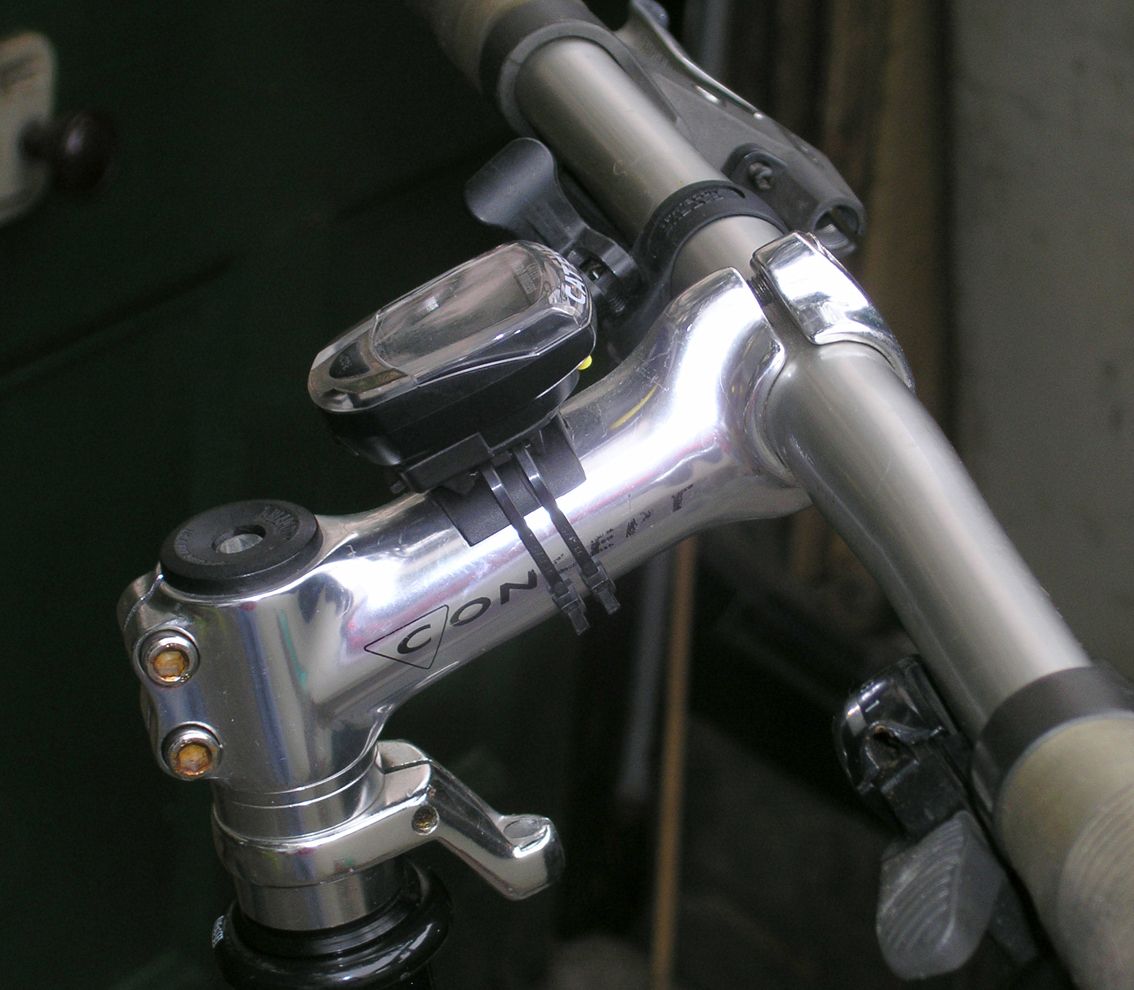 I used a special puller to get the cranks off...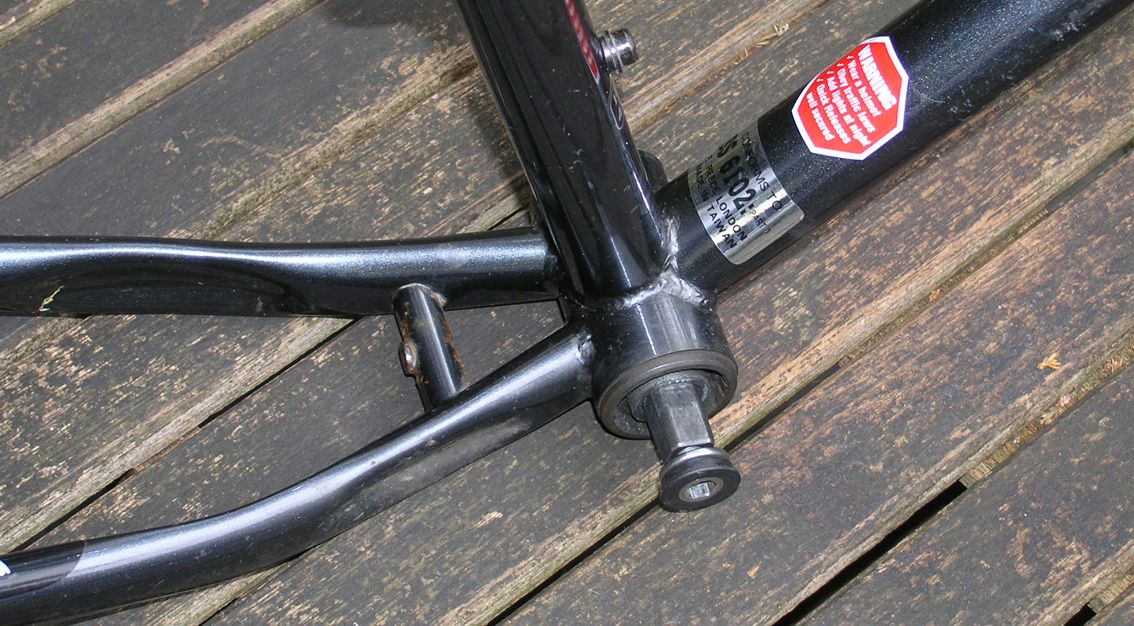 My rear rack by Blackburns works with my panniers by Altura. The frame has lots of brazing for add ons.