....well thats the plan anyway.
I always wanted a P7 but it never happened. A while back I found myself without a rider as all my bikes were in various states of repair so I bought this P7 from ebay with the intention of using it at least as a commuter as a stop gap, and then fix it up.
Unfortunatley, it turned out to be a bit of a dog. I wasn't expecting much but everything seemed to go wrong with this. The finish was pretty bad with rust spots everywhere, a big dent in the down tube near the bottom bracket, a small crack in the weld where the brakes bosses are welded on (discovered later when stripping the frame) and worst of all a nasty repair job on a crack on the driveside chainstay near the drop out which it seems the previous owner tried to disguise by painting the dropouts black on each side
As a result of this the mech hanger wasn't straight so you couldn't get the gears to shift nicely across the range. It as just about rideable but to add insult to injury the cranks fell off while I was riding it home. I had to push it home and got heckled by a roadie while going up a hill - I guess he thought I was beign a lazy MTBer but I was tempted to throw the offending crank arm at him!
Some pics of the frame to begin with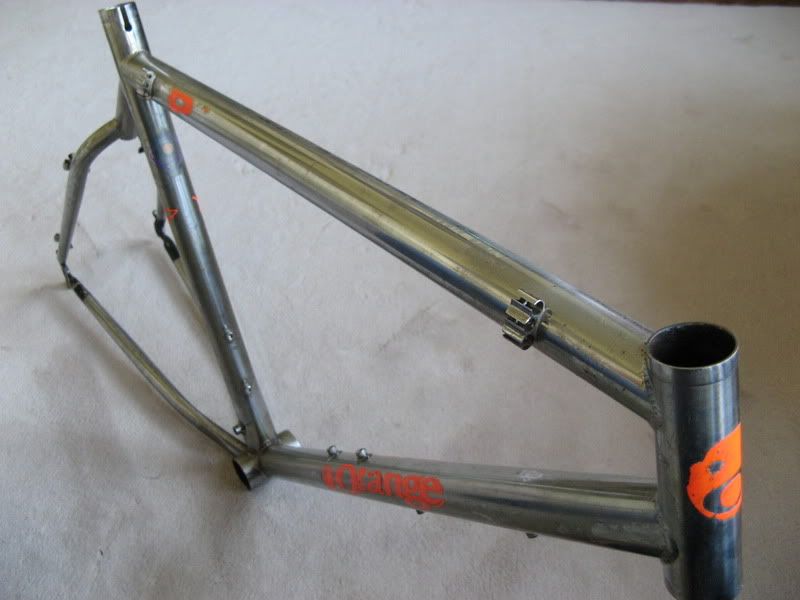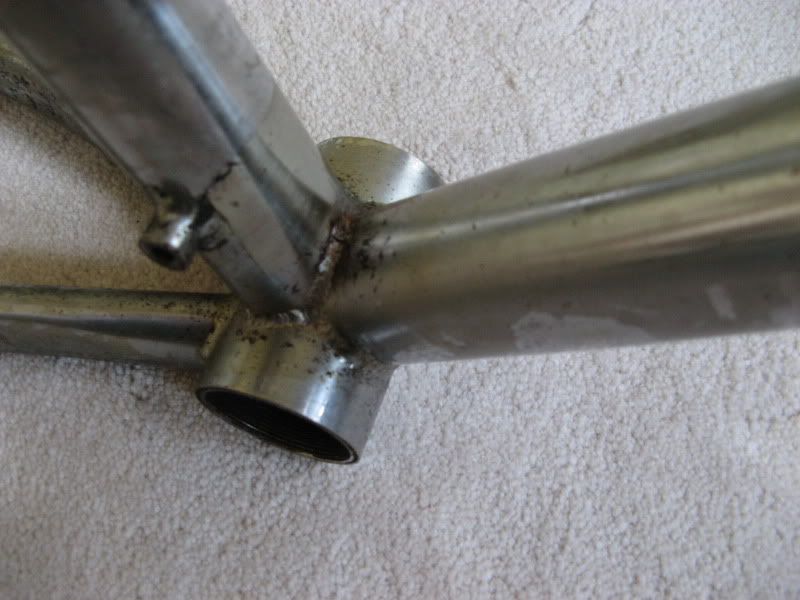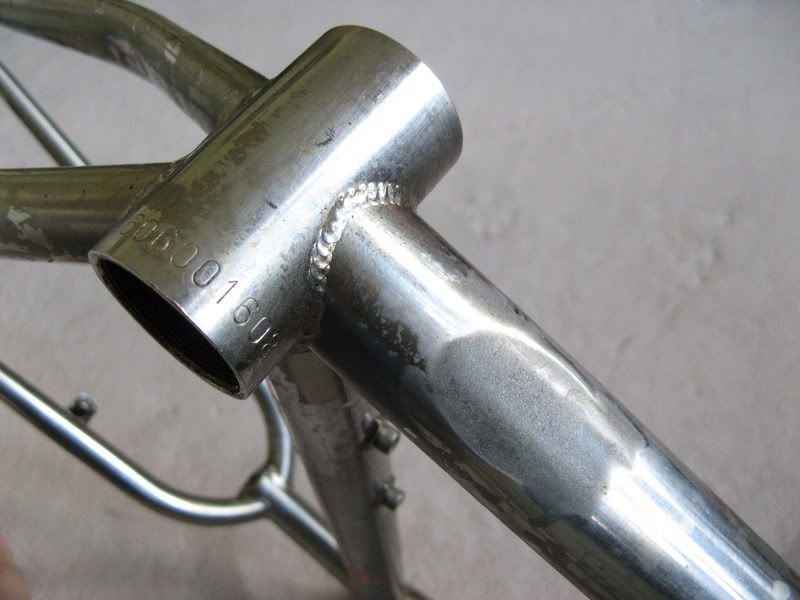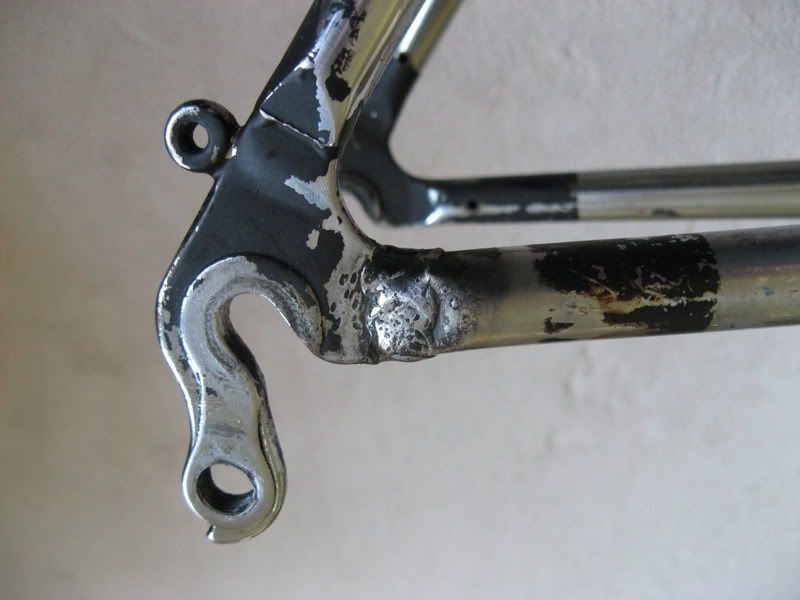 At this point I was tempted to bin it and buy a new one! But I hate throwing things away and felt a bit sorry for this bike as its obviously had a hard life, so decided to give it some TLC.
After stripping the frame I got my LBS to check the geometry and straighten the mech hanger. Luckily they reckoned the back end was straight to the nearest mm despite the ugly repair job.
As it seemed mechanically sound I decided to get it re-plated rather than try and salvage what as left of the original finish. Pics soon...
While doing all this I've been slowly accumulating parts for it. I want to go for a mainly British build with nothing too flash, and a mainly XT drivetrain.
Up front I already had a lovely Pace RC36 that had apparently just been serviced by Tim at Fork English just before I got it. I've given the metal parts a good polish and fitted new decals from Pace. Had to get a 1" steerer and shim from Tim too - top guy, very helpful, knowledgeable and friendly. Cheers Tim!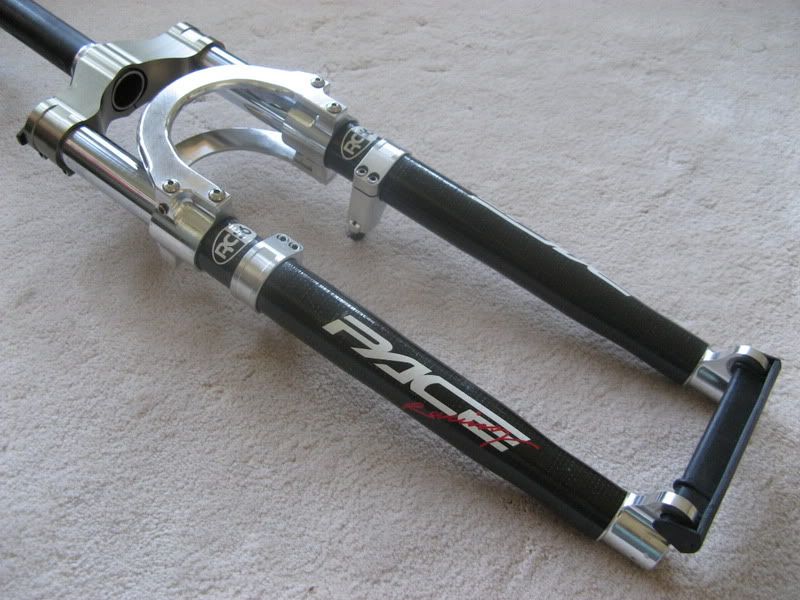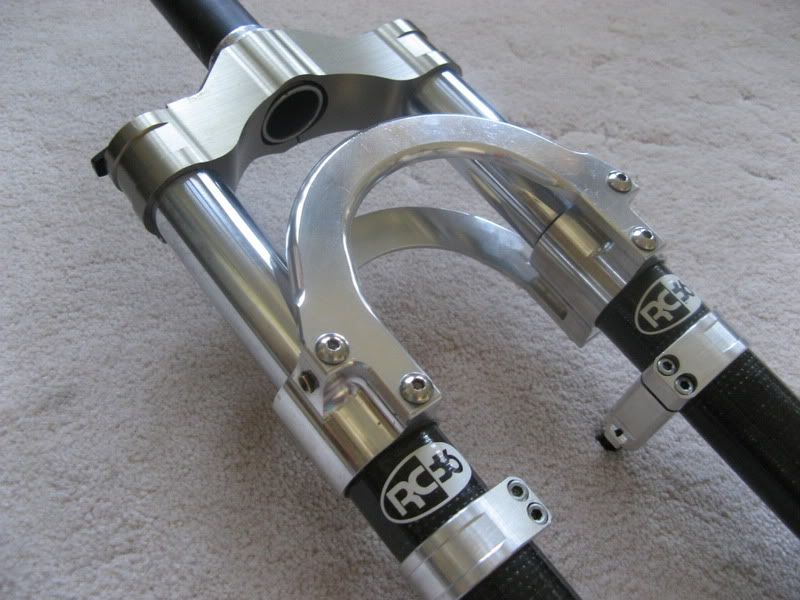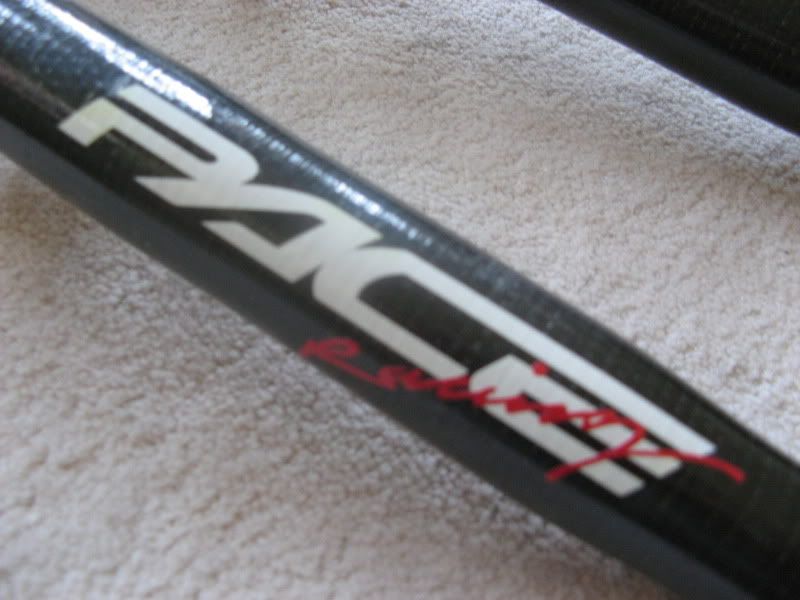 Cranks will be Middleburn RS3s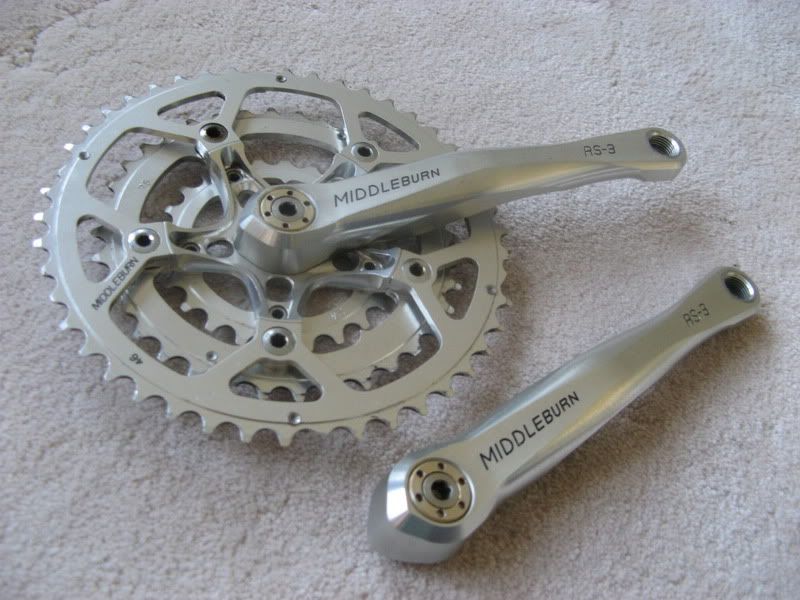 Was considering a variety of bars but will go for a lovely X-Lite XLR ti, front
Seatpost (XLR) and stem (L168) will also be X-lite.
Given the 1" steerer I was going to go for a King NoThreadSet but then this NOS Diatech came up. I like these and it was a lot cheaper! Cheers Mooster!
Rest of the drivetrain (STIs, mechs and brakes) will be near mint M739 XT, probably my favourite group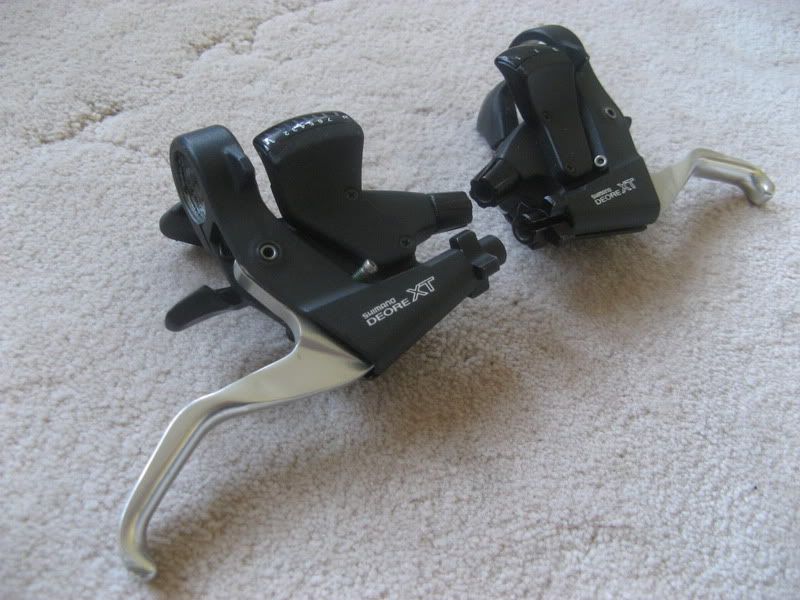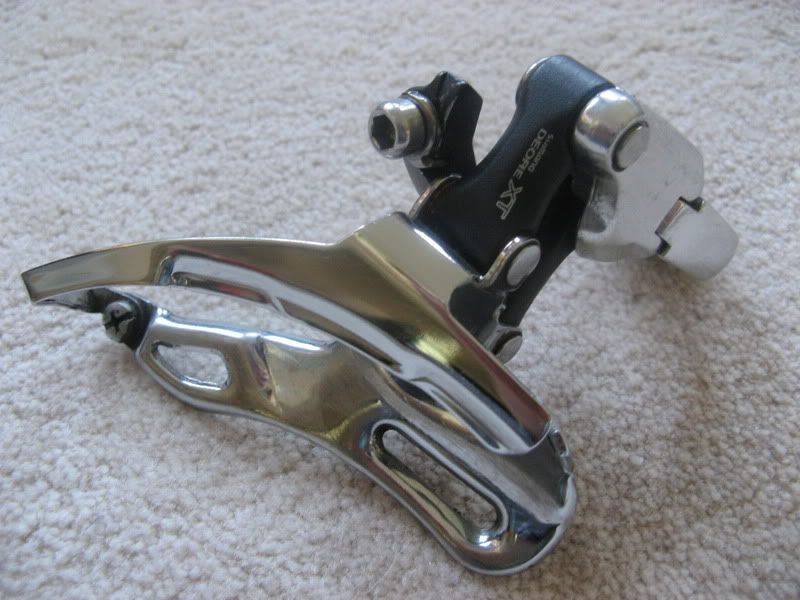 I was going to use orange Lizard Skins charger grips which are apparently a good match for the frame stickers but might be too much. Will see what it looks like when built up.
Just looking for a saddle now (Orange Enduro maybe), but may use a Fizik Gobi as a stop gap.
Can't wait to get the frame finished off then built up so I can take it for a proper off road ride - its been a long wait!