I believe 1 red rear reflector, 1 front white reflector and amber pedal reflectors are required by UK law:
https://www.cyclinguk.org/cyclists-libr ... egulations
. However, I don't think it's often enforced and lights are far more effective and modern LED lights are really good.
Also, rather than ugly, bolt on reflectors, you could use some reflective tape:
https://www.ebay.co.uk/itm/3M-Diamond-G ... 1788514417
, this 3M stuff is very reflective, probably more so than the plastic bolt on reflectors you get.
I ride quite a lot in the dark during the winter, regularly for a couple of miles along a busy road across town. Here's my old Kona racked, mudguarded and decked out with reflective tape and two rear lights, one I have flashing and one constant: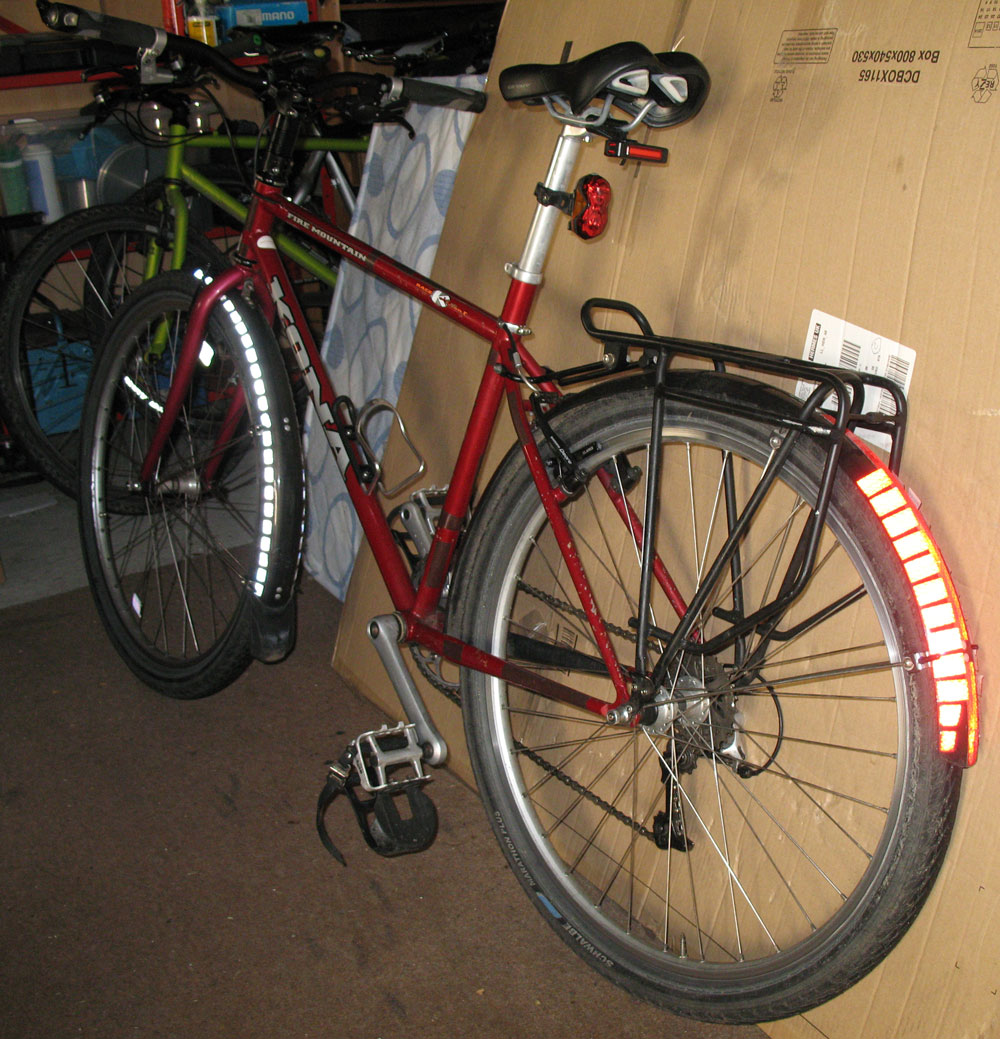 Look at that rusty noodle.