After a bit of a tidy up at the weekend I'm getting close to being pretty much sorted now on the parts, rather worryingly I've got two of somethings… I been amassing parts for that long that I've inadvertently double bubbled some, although I can use a spare chain on anything.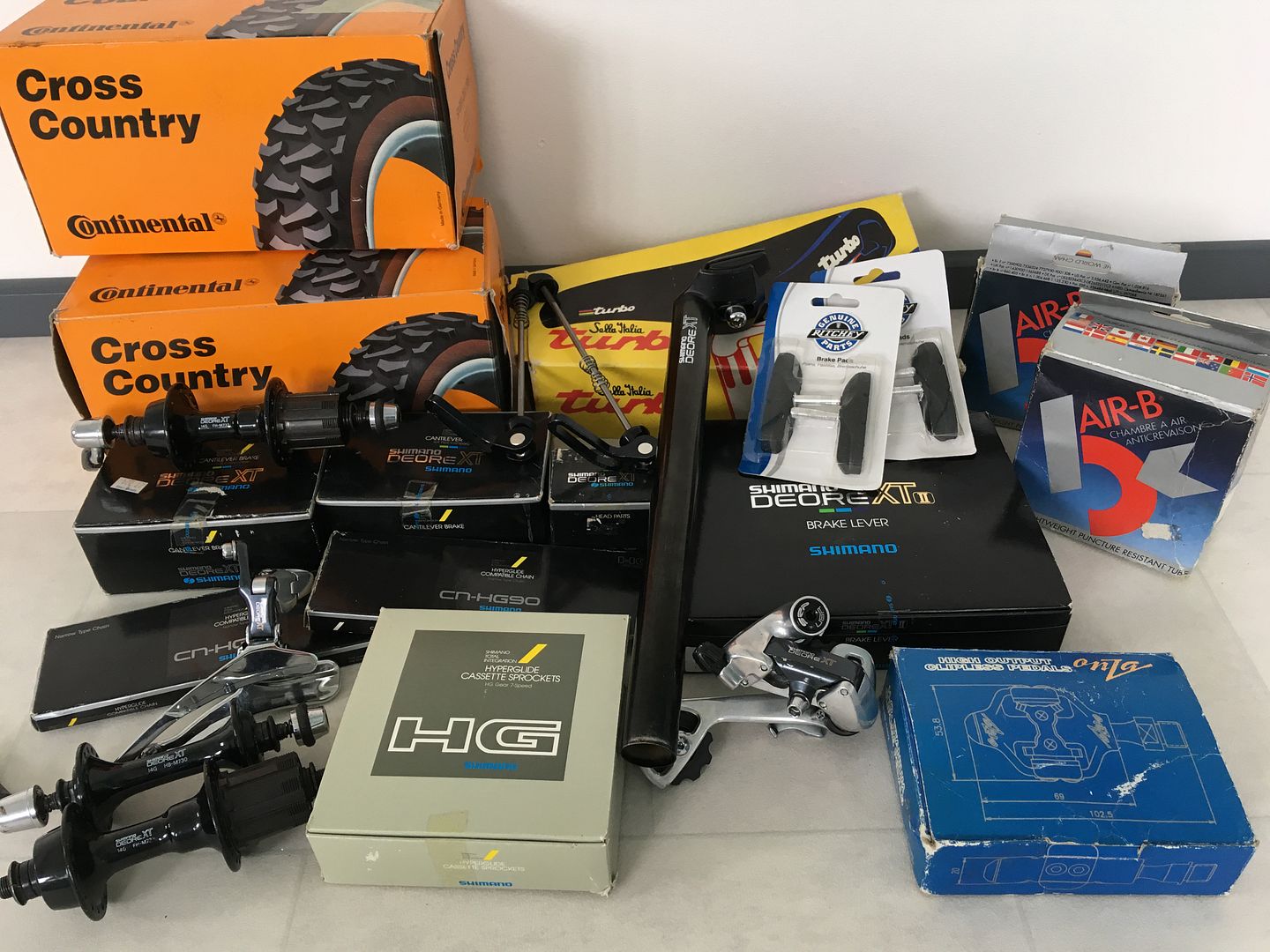 There's been a few changes along the way but essentially it's staying Black XT throughout I was seriously tempted to ditch some components in favour of more up market offerings and some were seriously tempting….but I remained true to black XT all the way.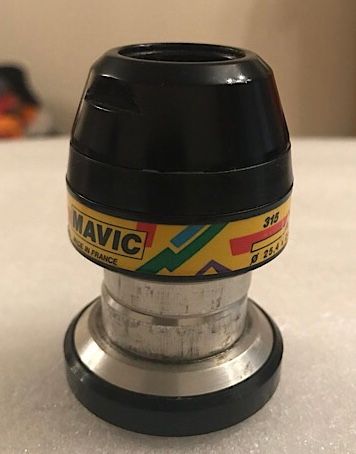 In other areas I've moved from thumb shifters and levers to some NOS combos to save space on the handlebar, although it transpired the uncut Matrix handlebars we're in the Mike Murray flavour of uber short/narrow specials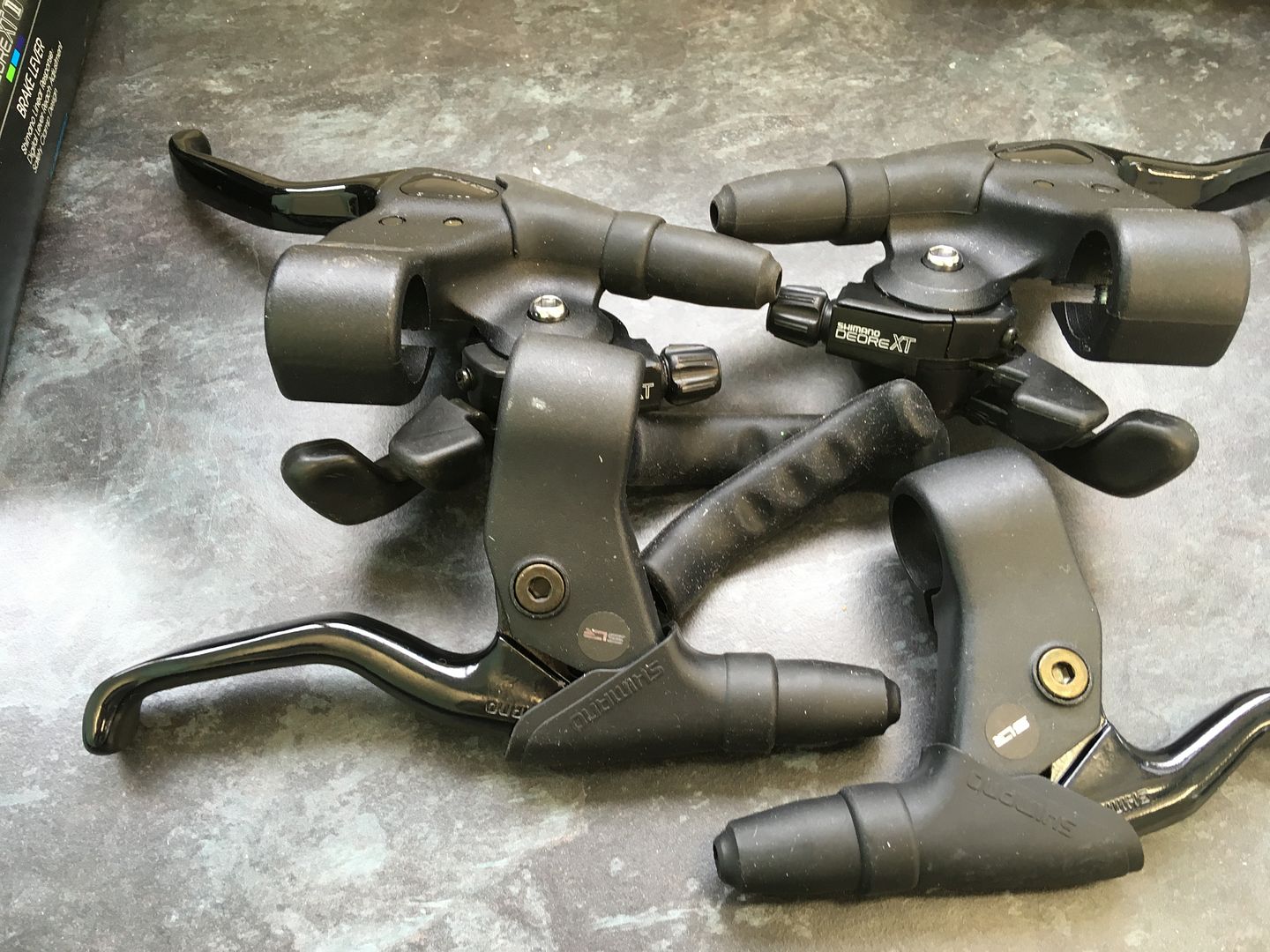 I started to questioning my sanity as the original and un-cut bar which was causing the levers to almost meet in the middle (similar to the problem I had back in the 90's when using a USE bar) turns out to be a darn sight shorter than a standard Hyperlite.
The Hyperlite and Matrix side by side and butted up against a wall ..both un cut but look at the difference in overall length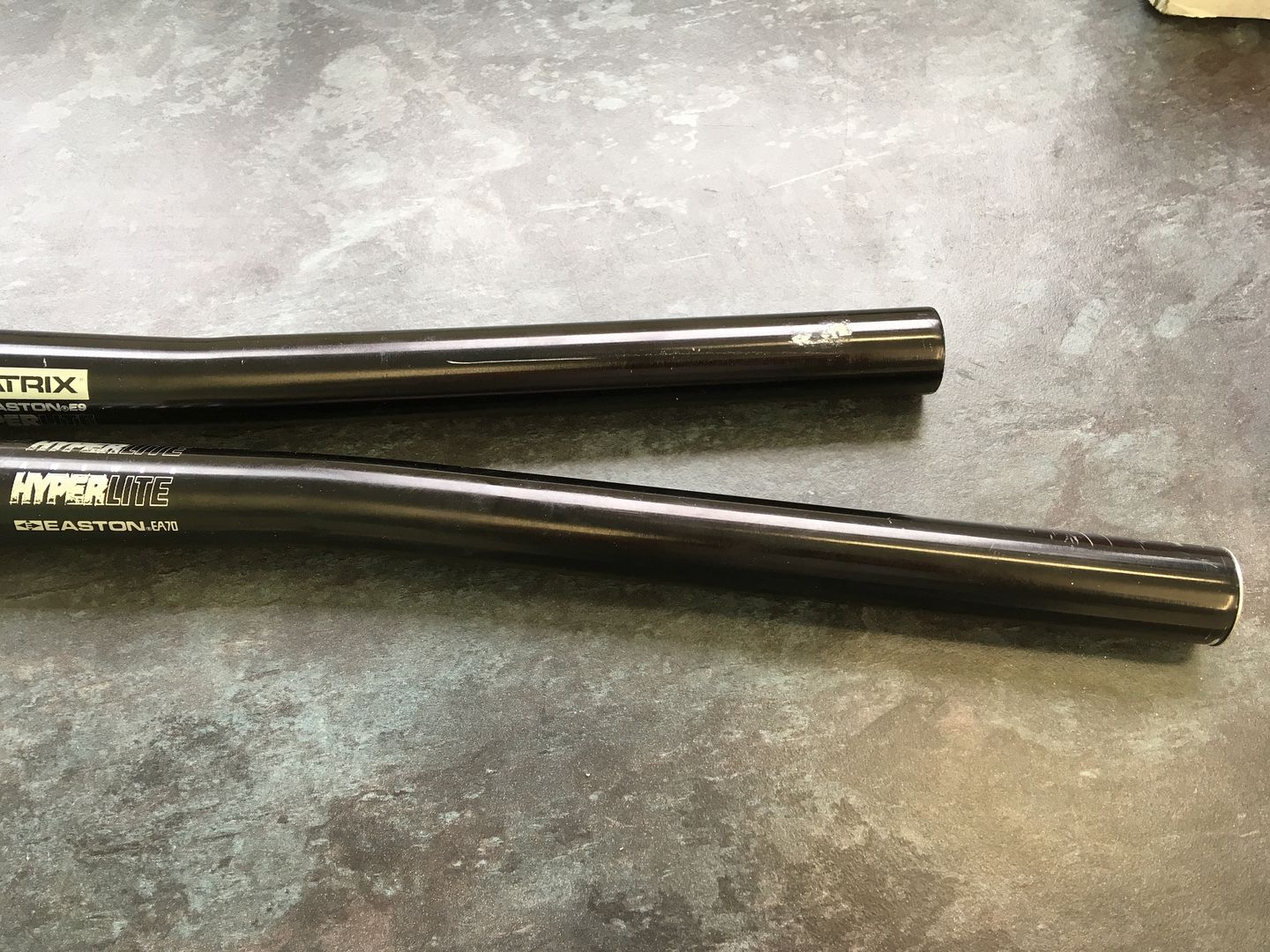 If only you could still but them at this price....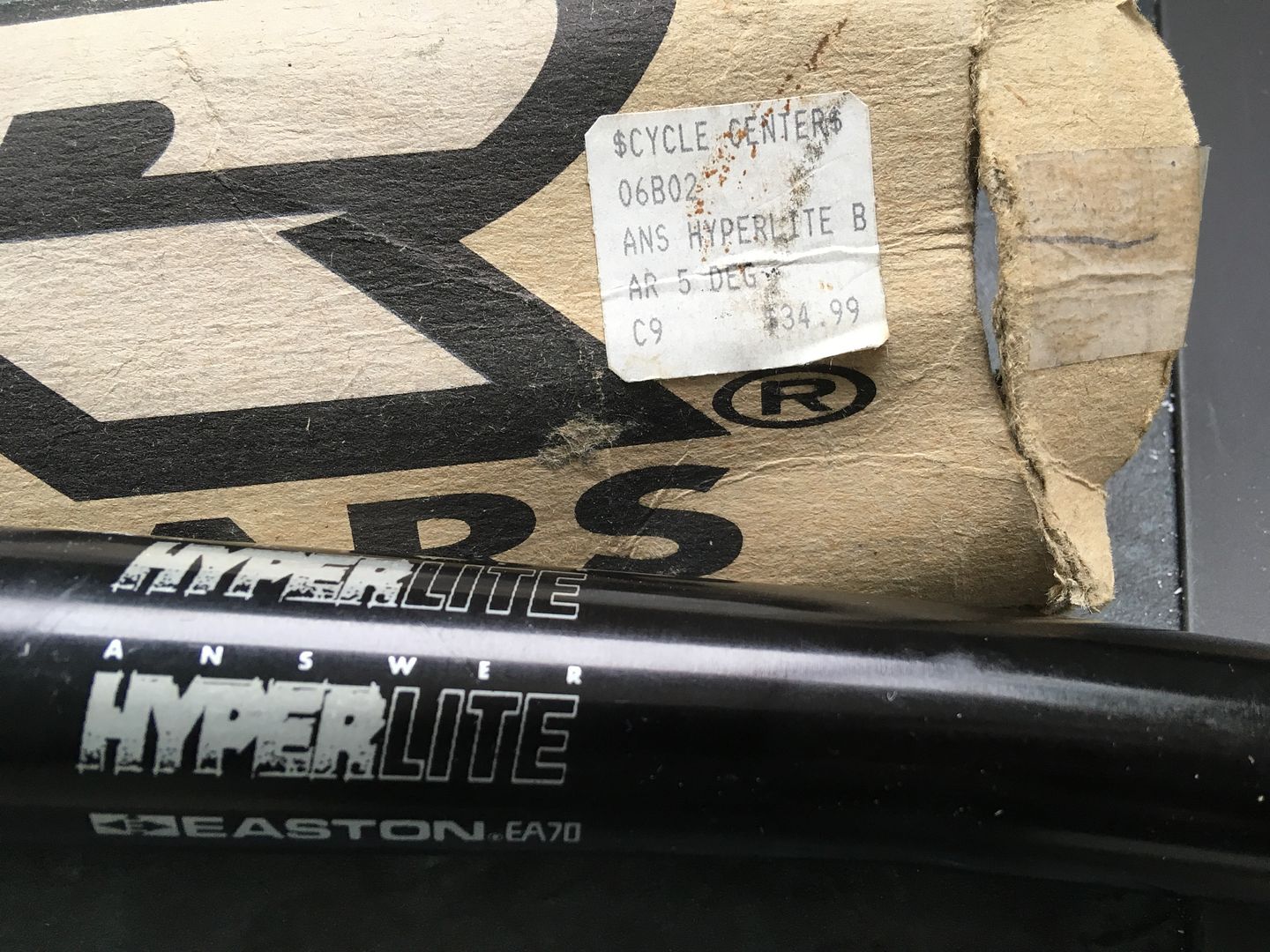 The other low point was building the rear wheel up and realising it was a M732 hub built for a 130mm back end, and whilst I messed around with a longer Axle and spacers which came very kindly into my possession "Gratis" via Mr OX, I wasn't feeling the love with the extra nuts etc … and found myself a proper M732 built for 135mm.
The Flanges on one actually sit just inside the other before you even dick around with axels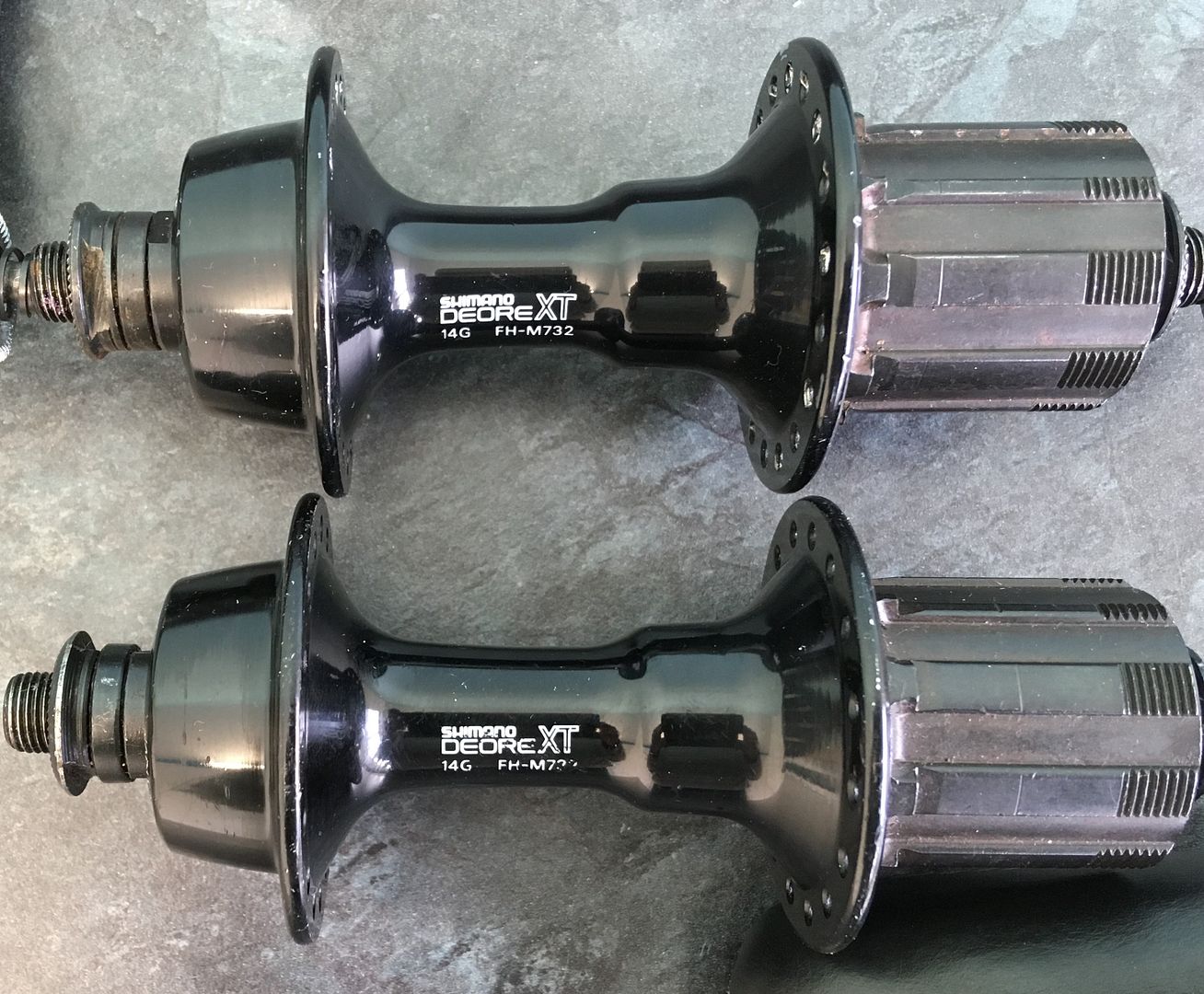 The only real break from wall to wall Shimano is the Bottom bracket as I just don't like the sealed ones, don't get me wrong they're great value money, work well and last for years (everything you could want from a BB) .....but they look so bland compared to a something anodised,
This Ti Roox axle came minus the lockrings but Racer X sorted me out with some NOS raw Aluminium ones which I intend to get dipped in an ANNO bath to match the black theme.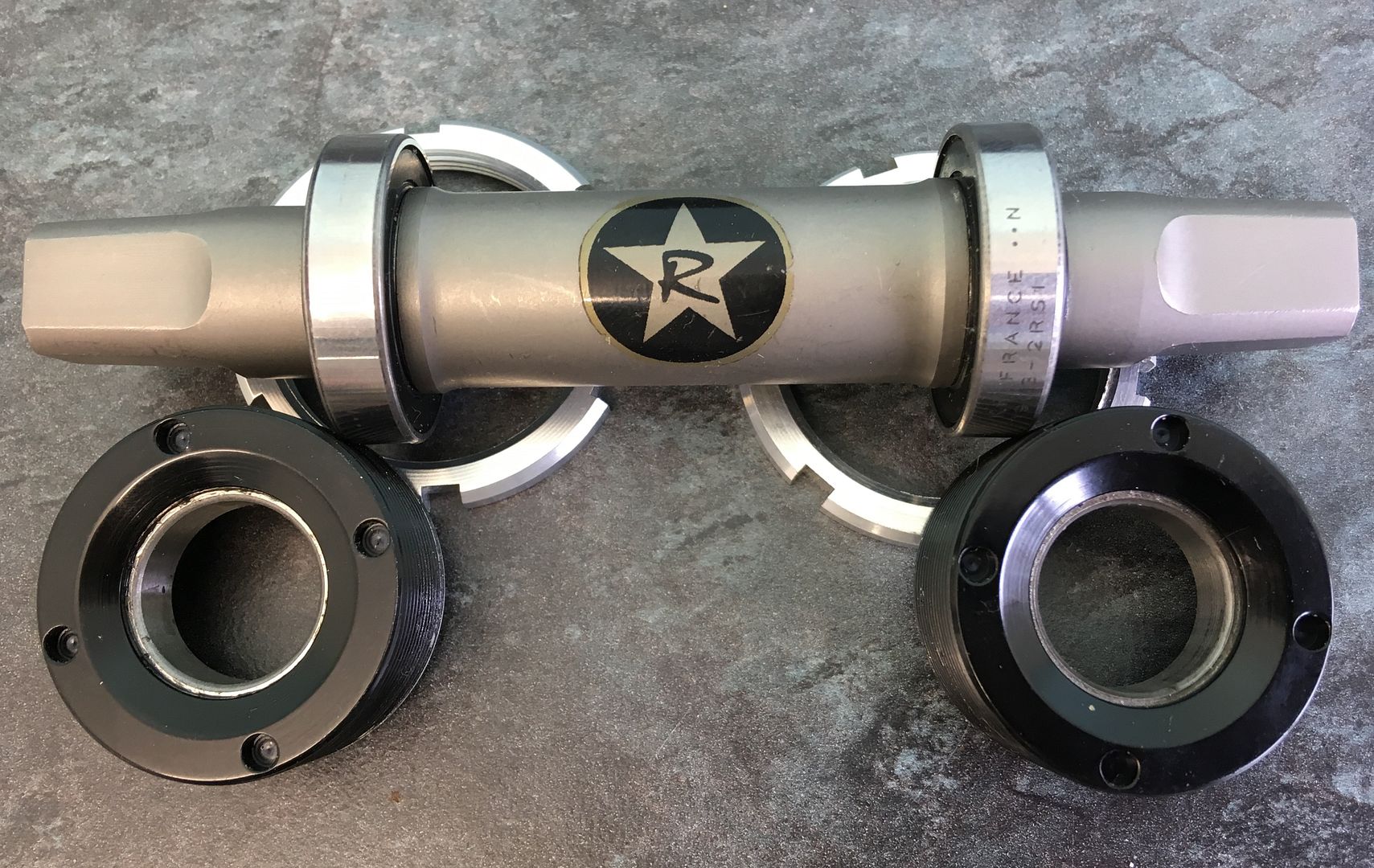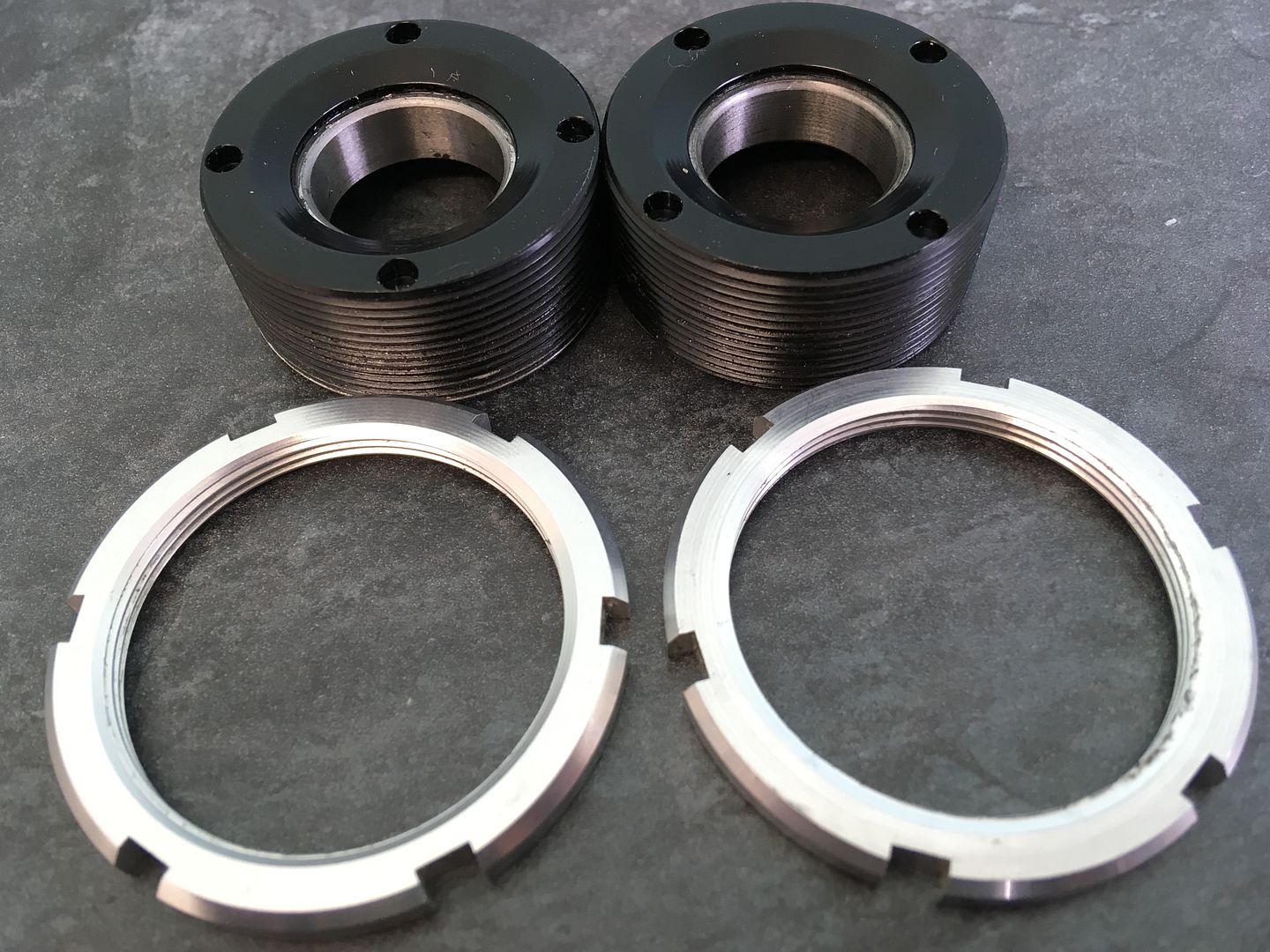 Mr X's emporium of exotica also delivered a swaray into Ultimate Machine goodies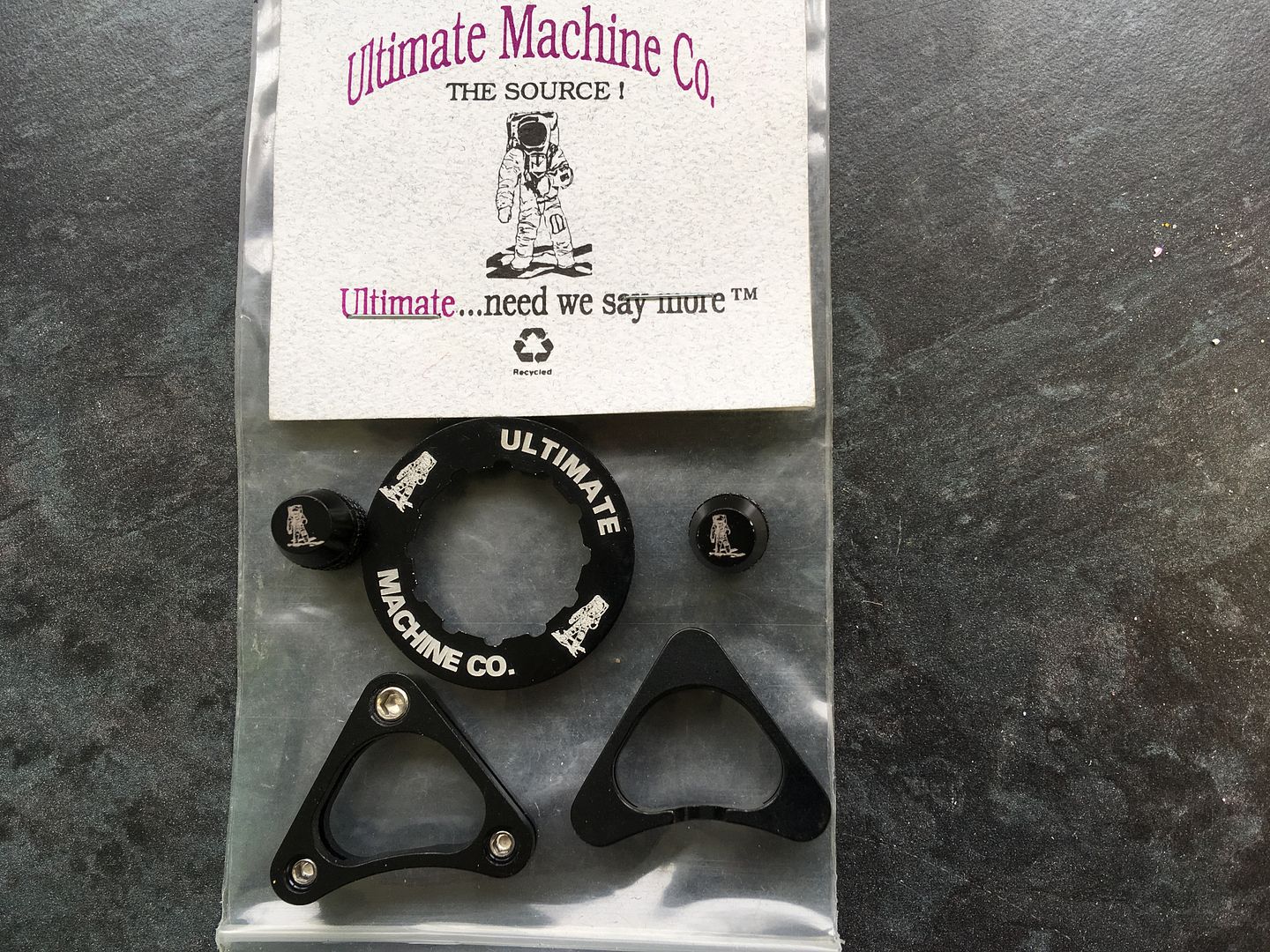 And just for Mr Tboo
T'boo Ted wrote:
…….. I do remember getting some Air-b back in the day, the Big Buck $$$$$ pink ones that were supposed to be unflatable...double flat first ride.
I'm not entirely sure latex from the early 90's is gonna cut the mustard any more, but hey we'll find out real soon,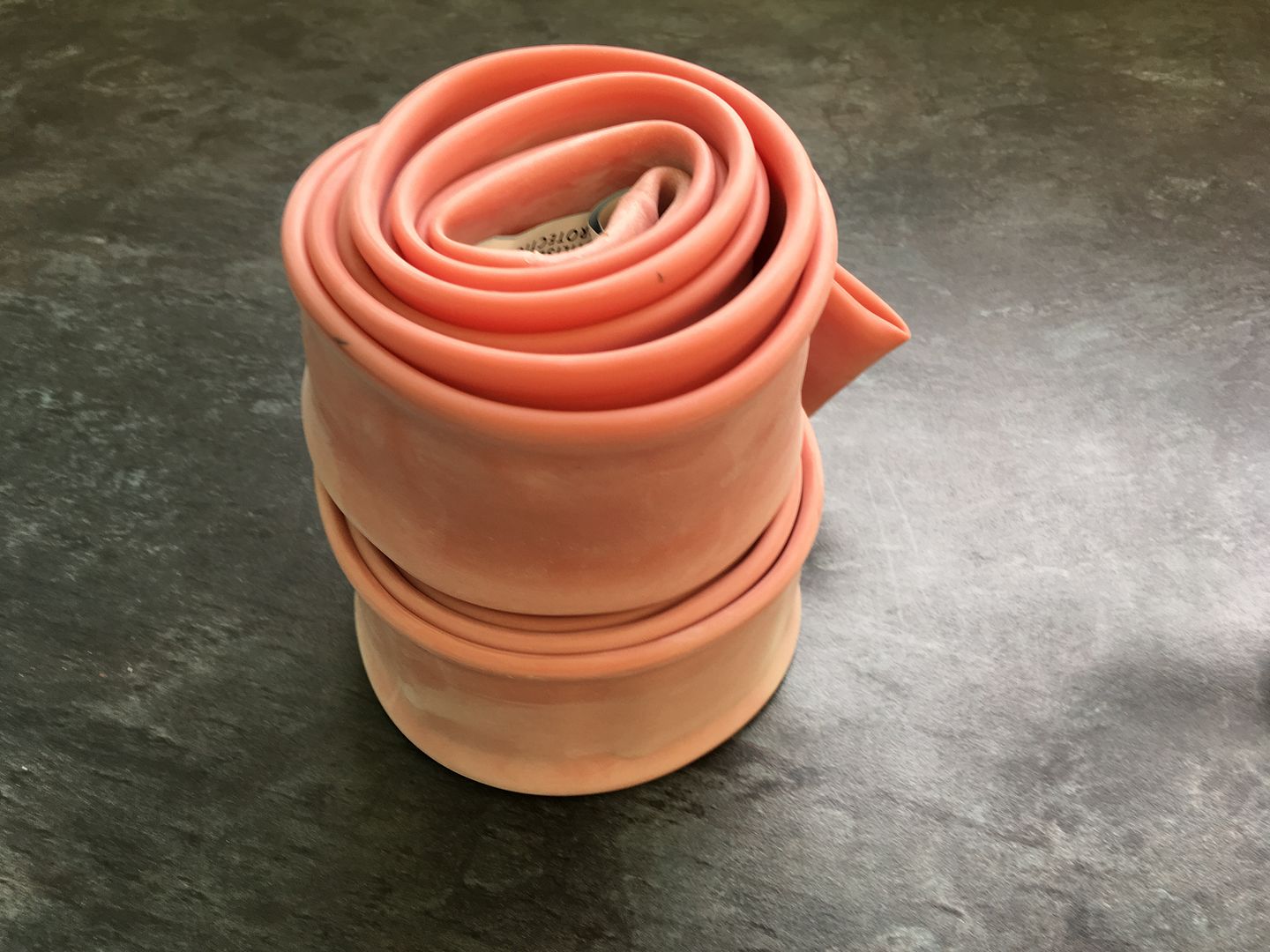 1994 Nouveau !