You may remember a few months ago now I finally managed to get my self a pace.
I had wanted one since the age of 13, after visiting the Kirby moorside factory with my forks in order to get a new steerer fitted.
Now many years later I finally have myself a Pace bike, an RC100 to be exact....sadly at 20" its too big for me...but any way...
When the bike arrived it looked like the previous owner (a fireman) had found a tin of fire engine red going spare and decided to use it on the frame.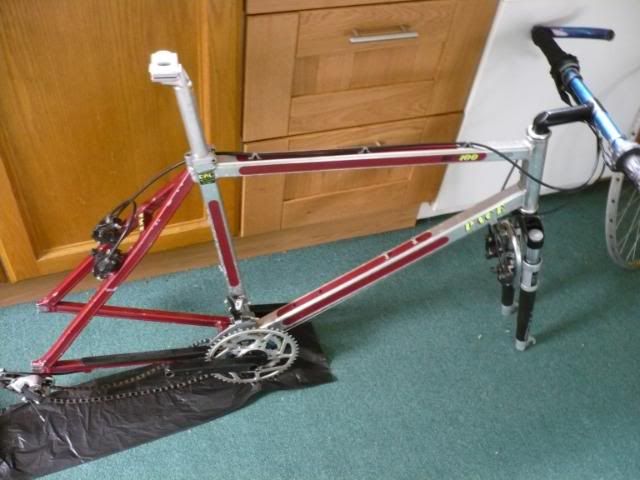 The bike as I aquired it
Well a few months have past, and work has begun, I sent the frame off to be stripped of paint & pollished up. Before I did this though, I needed to remove the old bullseye cranks. The last owner had them welded up as they kept working loose. A delicate attack of an angle grinder at a local garage took away the weld, and as little of the crank as possible.
In the mean time I purchased some very nice condition (look NOS to be honest) replacements for the cranks off this site..Just incase the originals took too much damage while removing them.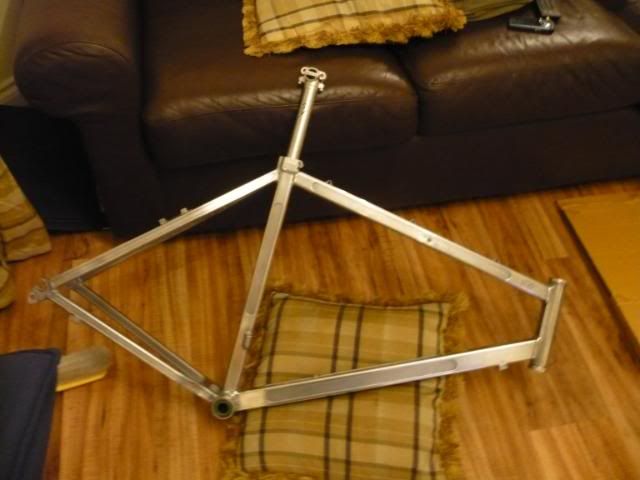 The freshly stripped frame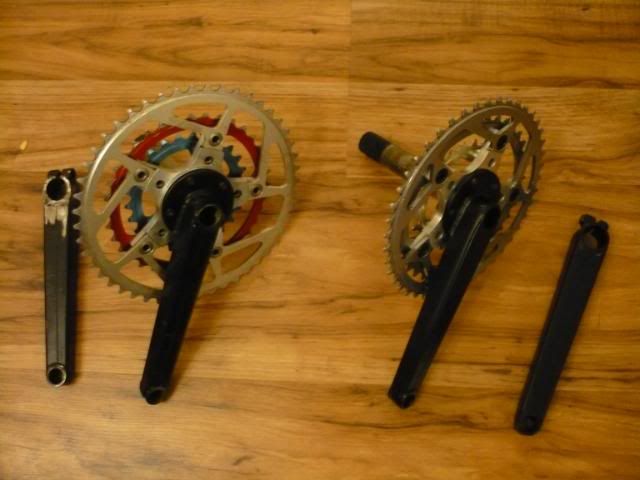 The original bullseyes (left) after angle grinding...still usable. and the replacement Bullseyes (right) Cheers Andy!
Well, I got bored this weekend so decided to rig the pace up in a make shift single speed city bike sort of fashion. Only one break hooked up as I had to disconnect the rear magura hose when I took the frame for stripping.
I decided to use the old cranks...no point wrecking the new ones just yet, and used an old LX rear mech as a make shift tensioner.
I was suprised just how comfortable the frame size was, it seems very suited to a role of commuter for me, I wouldnt feel too comfortable on it off road though.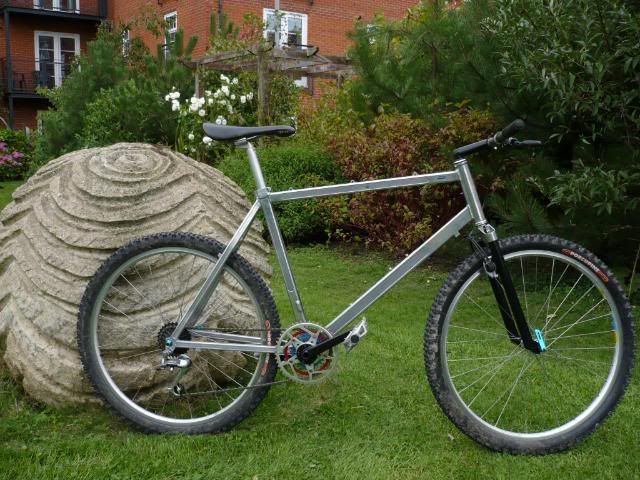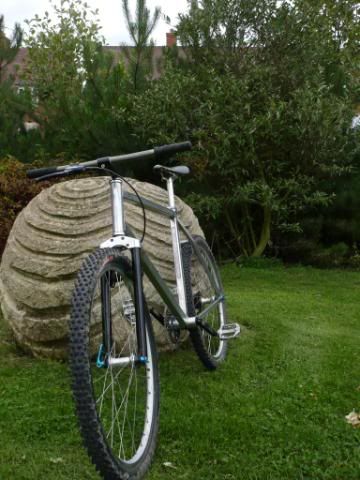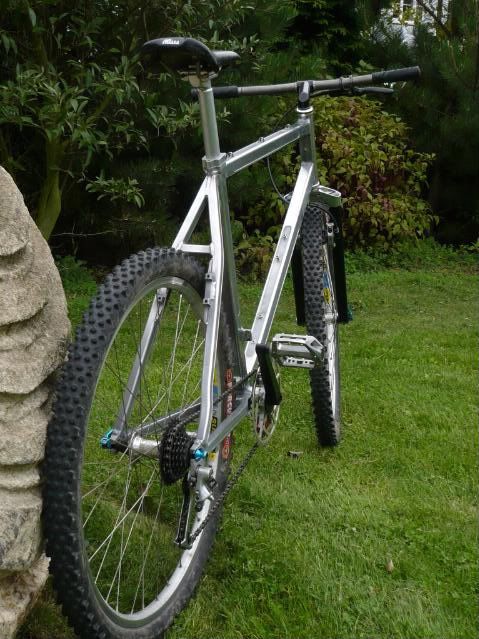 (the wheels were temporary, I just propped it up on those while I sourced some narrow tubes for my 1.25" city slickers, I then returned the frame to its 2nd wheelset (pace carbon front/Hope ti rear)
OK so frame is done..bar decals...
Next on the list I have:
Respray the maguras
Clean up the two wheelsets (Pace/Hope & pace/pace)
Machine a new spacer for the Pace rear hub
Build it up with gears again....then decide what to do with it...
If any one does have a smaller RC100 out there, and needs a larger frame, I am still keen on a swap (I normally ride around 17" frames)

_________________
[size=67]Where we're going we don't need roads!
Under cover operative of the YVMBAPFS cartel.

The Pace fleet:
16" RC100/ 21" RC100/ RC100 Trials prototype/ RC200 F5/ RC200 F8/ RC250 Trials/ RC300 Gunmetal/ RC300 Silver/ RC500 F1 DH