Hi all!
I bought this off of eBay last week looking like this: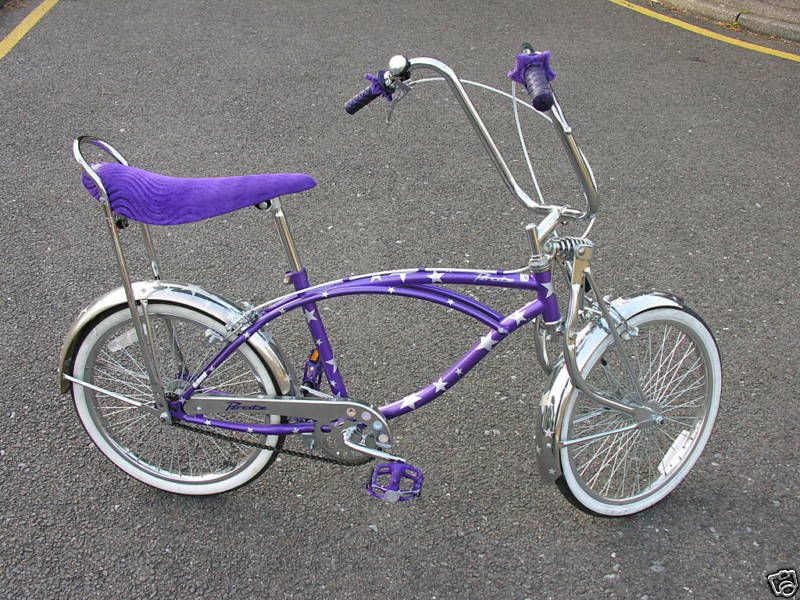 After a quick strip down and the clips to the rear brake removed it looked like this: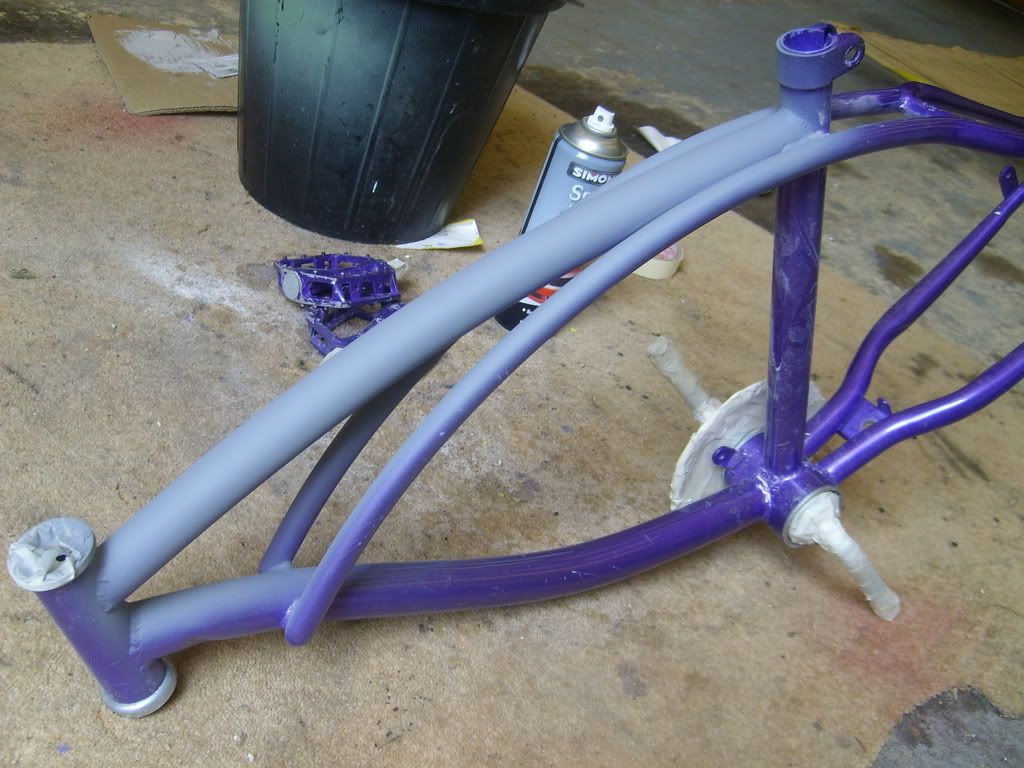 Then finished off in glossy black, green and cream pin-stripes, green bannana seat and black pedals. etc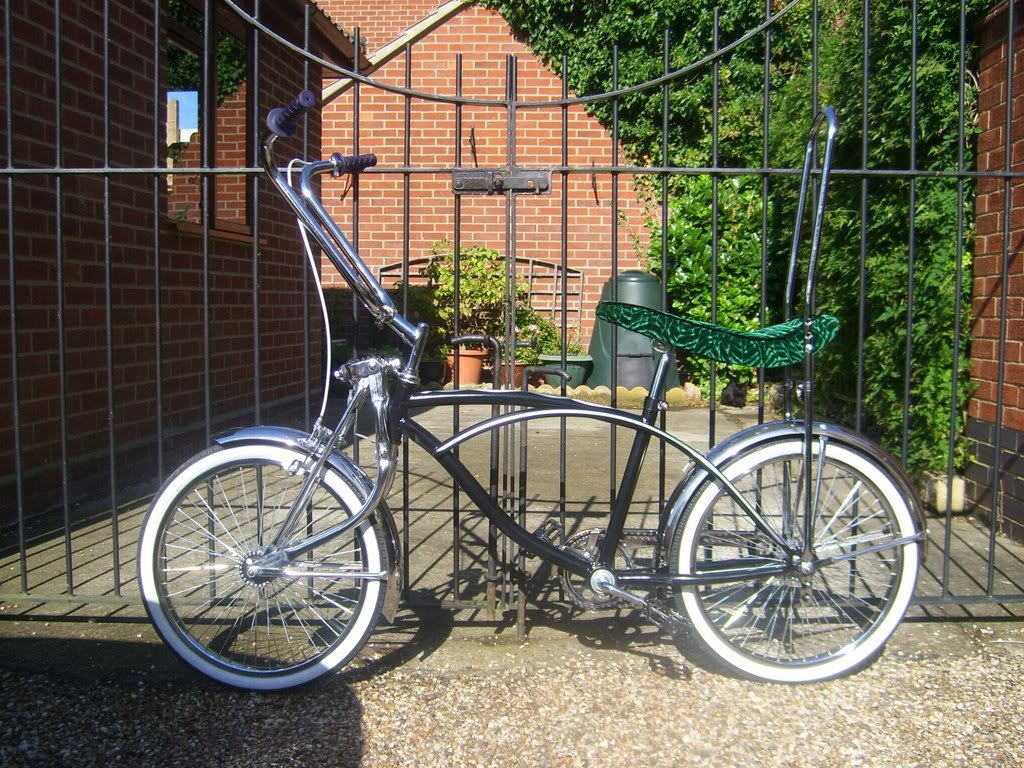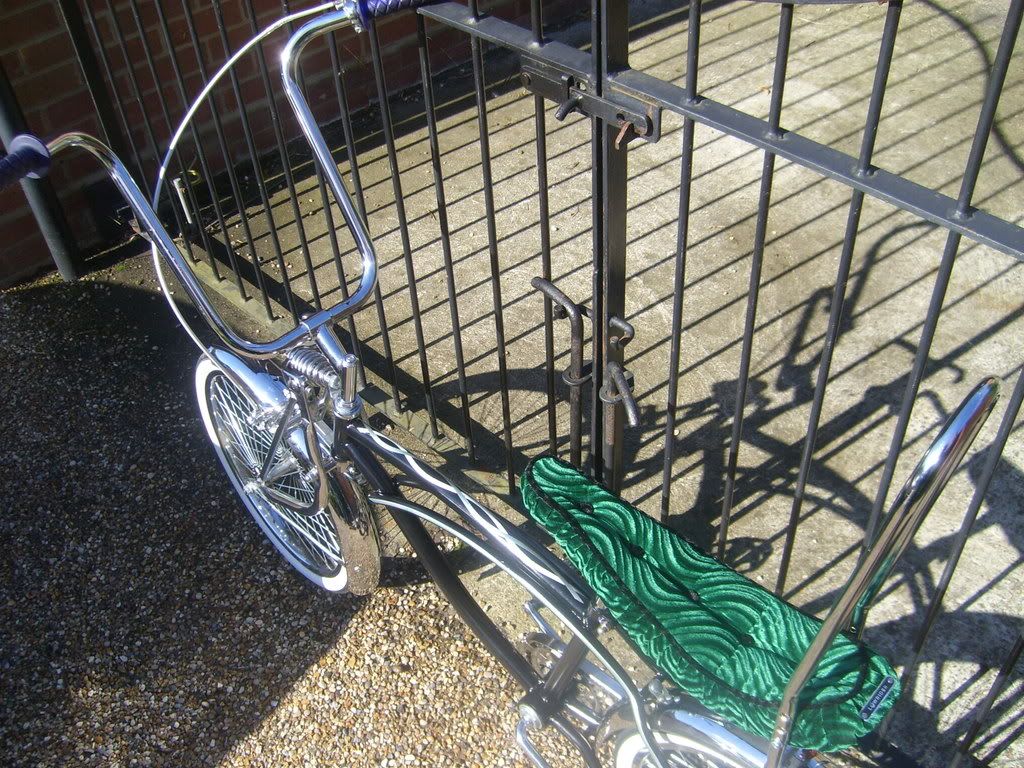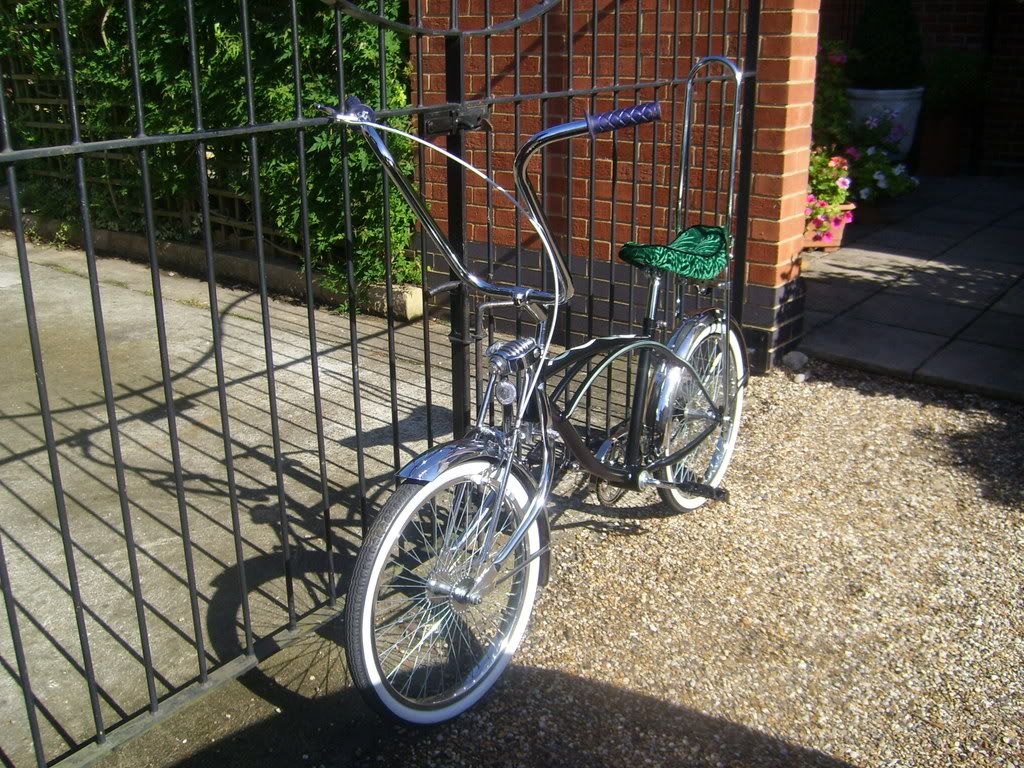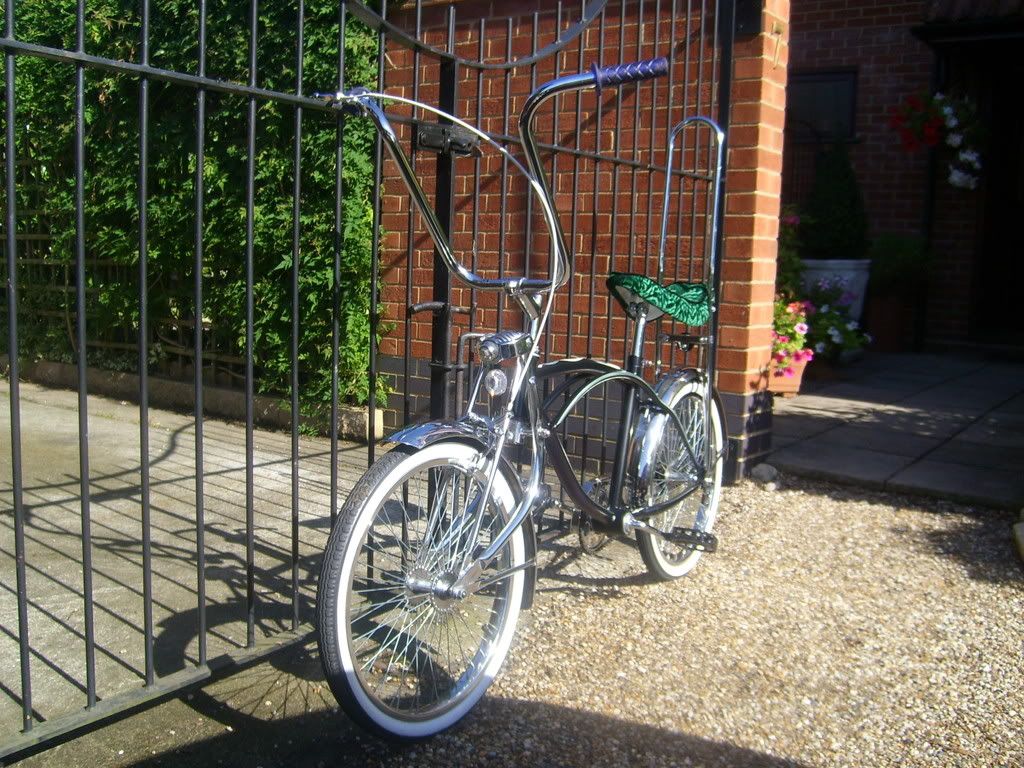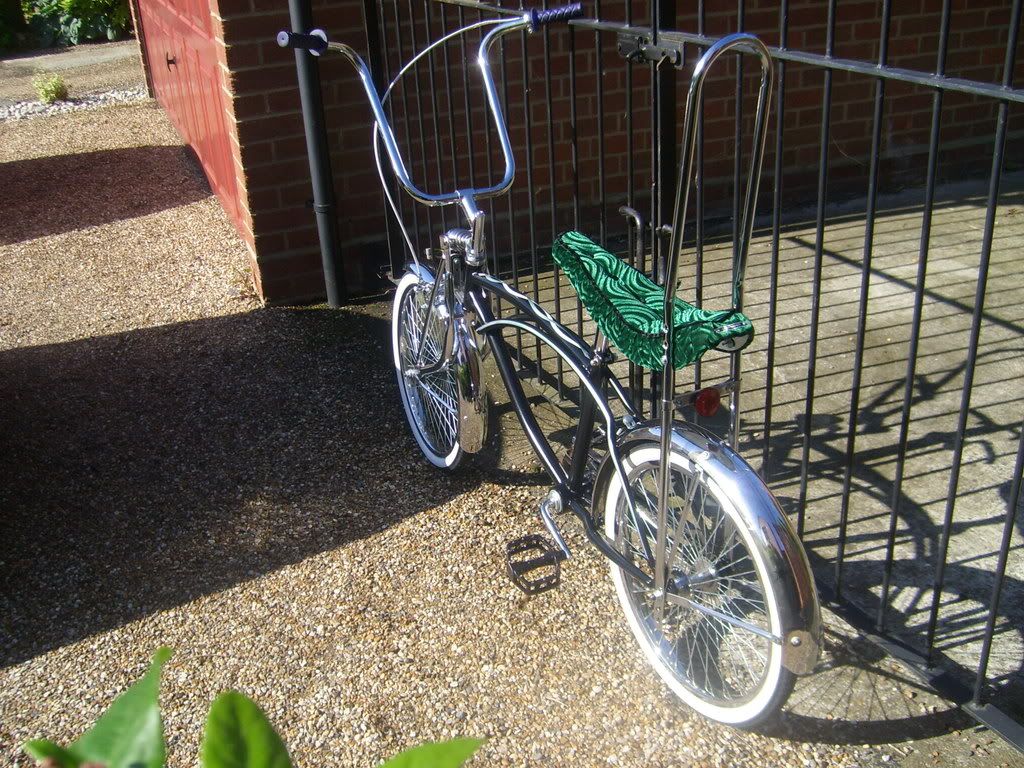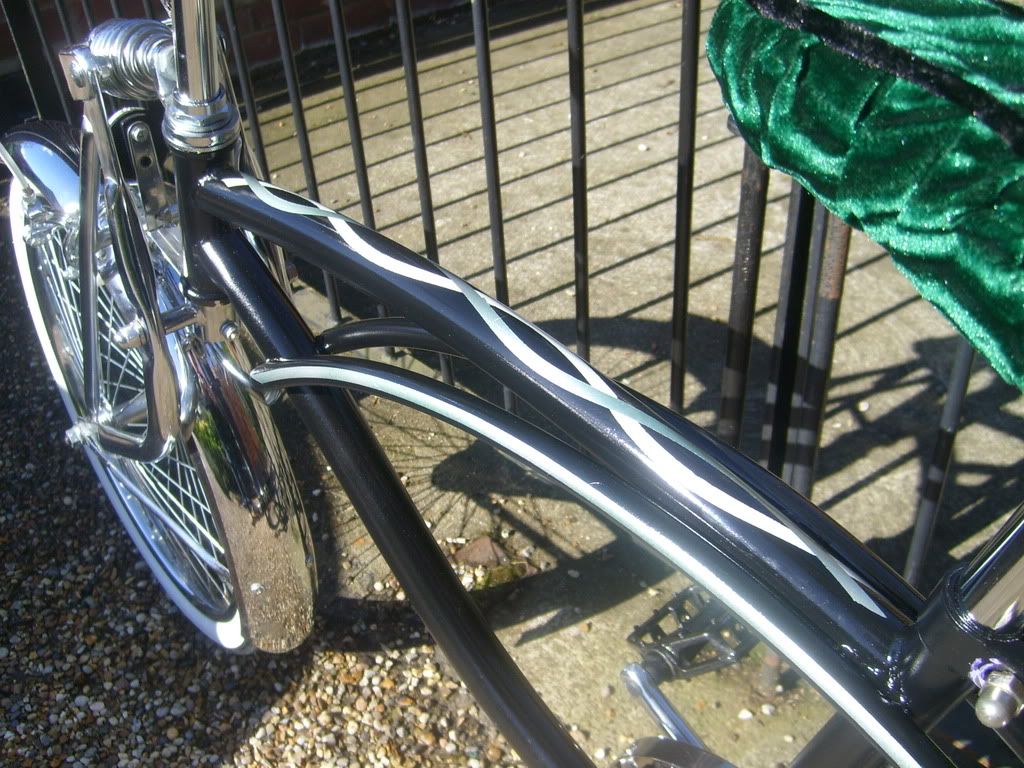 I'm quite pleased with the result! I have scored some green iron cross grips and some green "hooters" American casino dice to make some kool valve caps. And so far the build has cost me less than £40!