I noticed there aren't much Retro Trek bikes over here, but then they didn't make alot of bikes that where very special, like Klein with it's great paintwork or GT with it's lovely polished frames.
But for me the '95 9900 is one of Trek's best works, I loved it from the day I saw in the folder, but in '95 it was way out of reach for a 14 Year old.
For several years now I've been looking for a '95 9900.
Been scouting Ebay, but when I found one it was eighter in pretty horrible condition (painted, or just plain worn) or shipping to The Netherlands was a problem.
But I didn't stop trying and I did find what I was looking for after a while.
My plans for the frame where simple:
Build it up like it was in the '95 Folder.
Not all parts will be identical to the original, but preferred diffirent by me, or the chance that I will find it in a good condition is slim.
Some of the parts I really wanted to get NOS like the rear mech, crankset and STI, wich I managed to do.
I started only the frame but soon I found a '95 Rock Shox Judy SL in pretty good nick
A week ago I fitted the headset and Bottombracket and with that the Crankset so it now looks like this: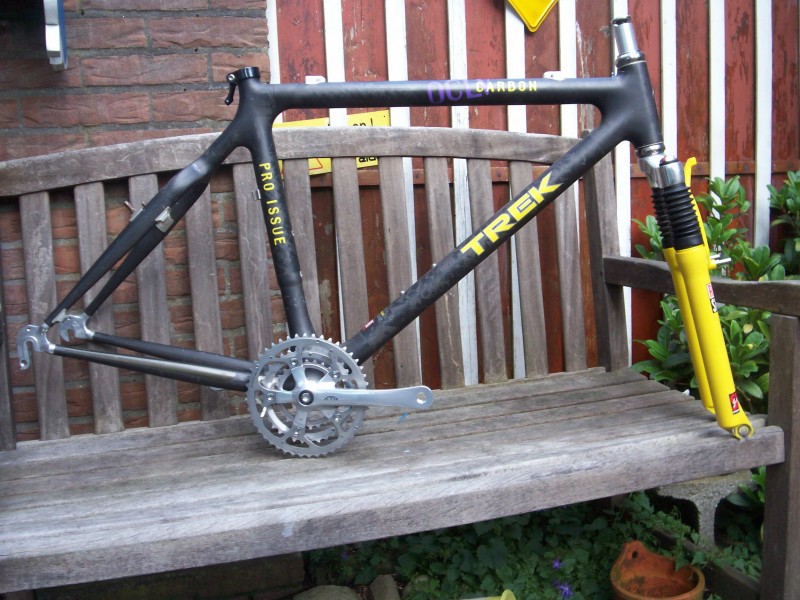 Speclist
Frame:
trek 9900 OCLV Pro Issue
Forks:
Rock Shox Judy SL '95
Headset:
Chris King Titanium noTreadset (New)
Stem:
Syncros hinged stem 130mm*
handlebar:
Syncros Pro Series polished Easton EA70 (NOS)
Seatpost:
Trek system titanium or Syncros Titanium**
Saddle:
Flite Titanium**
STI:
Shimano XTR M910 (NOS)
Brakes:
Shimano XTR M900-C (NOS)
Front Mech:
Shimano XTR M901
Rear Mech:
Shimano XTR M910 SGS (NOS)
Crankset:
Shimano XTR M900-A
Pedals:
Shimano PD-M747 (NOS)
Cassette:
Shimano XTR M900 Q-type
Chain:
Shimano Dura Ace/XTR CN-7401 (NOS)
Hubs:
Shimano XTR M910 with QR
Spokes:
Sapim Laser with alloy nipples **
Rims:
Matrix Voodoo 32 hole**
or Mavic 217 SUP UB
Front tyre:
Continental leader Pro (NOS)
Rear tyre:
Cotinental Cross Country
tubes:
Continental light (new)
cables:
Gore Ride on**
Italic text with **
are parts I don't have yet
The seatpost is abit of a problem, I found several Syncros Ti posts but most are cut too short, and I only found 1 Trek system Titanium post, and the seller did not want to ship overseas.
Same goes for the rims, I would love to get some Matrix Voodoo rims for it, but till now I only found a set of 28 hole rims....
* The Syncros stem is not in a good condition yet, it needs a good polish and new bolts, I already ordered a set of new stickers for it.
a few pics of parts that are ready to get on the bike:
XTR M910 SGS Mech: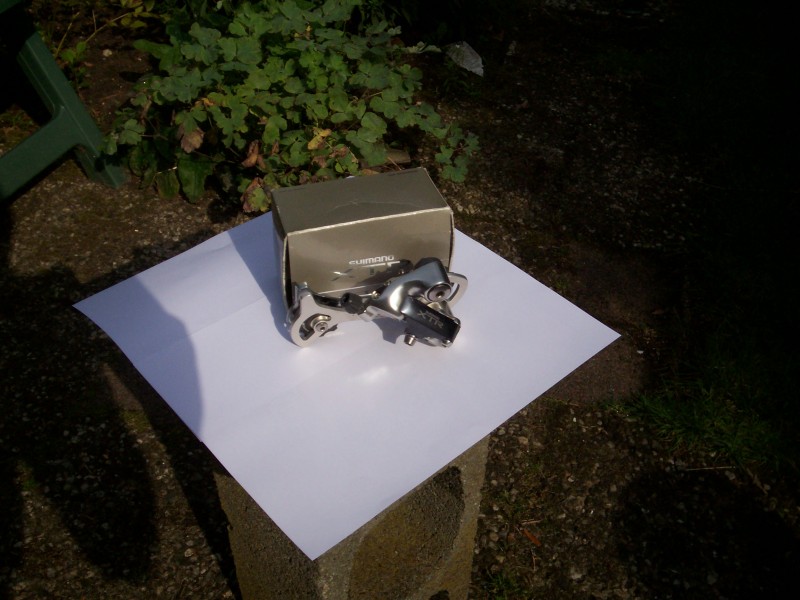 XTR M900-A Crankset:
PD-M747: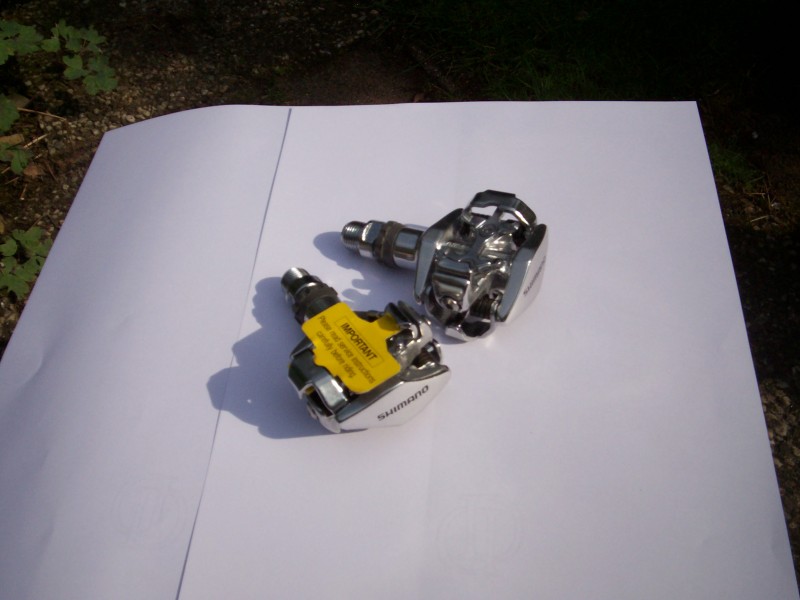 M910 STI: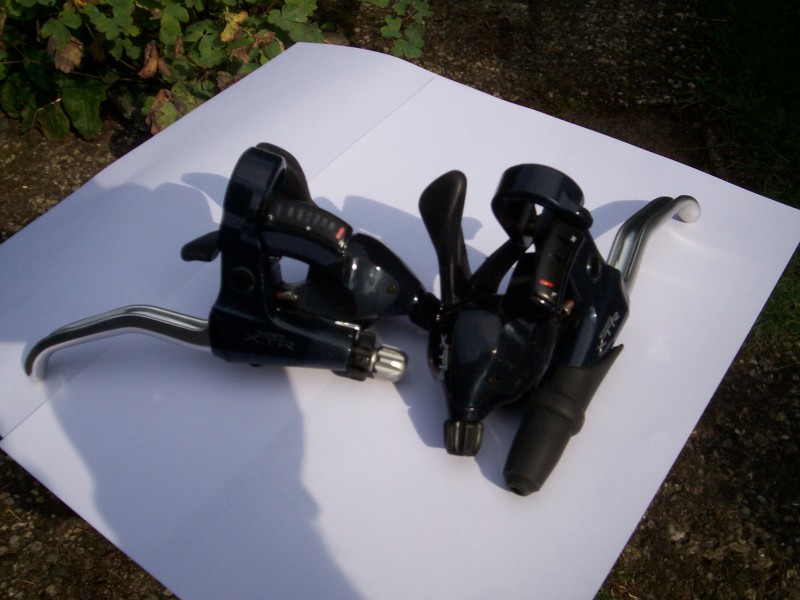 The Continental parts: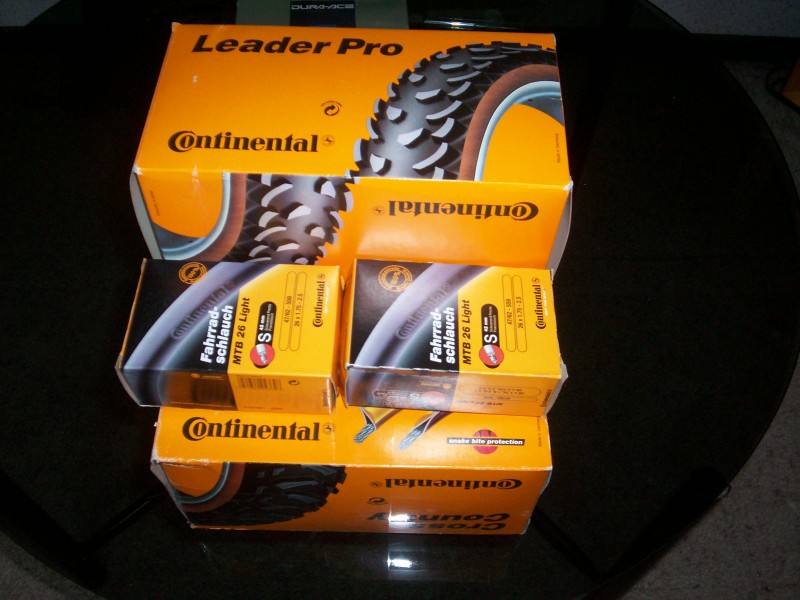 Yesterday I got my Syncros stem from the States, as stated above it's not in super good nick but with abit of TLC I think it will look great again: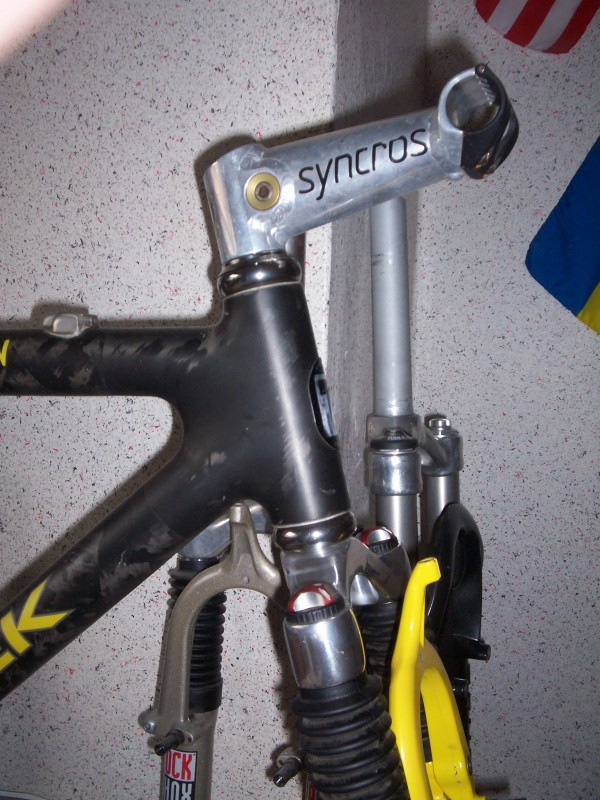 I expect the project to get some decent progress soon.