Hi guys,
Just a quick update on a few of my current projects. Slow going due to work but they are slowly getting there!
First up its my Shock-a-Billy project. Almost finished now- just waiting for the front wheel to return from the wheel builder and a front mech from Scant.
Will post full spec when its finished, hopefully by the end of the week
Ignore the mis-matching wheels, front is an old spare thats on just to keep it of the floor!
I'm desperately looking for a green Ringle cage and QRs to finish it off- anyone??
Sorry about the shitty pictures, I cannot get broadband out here so I have to reduce the quality. I'll post up some good ones when its finished.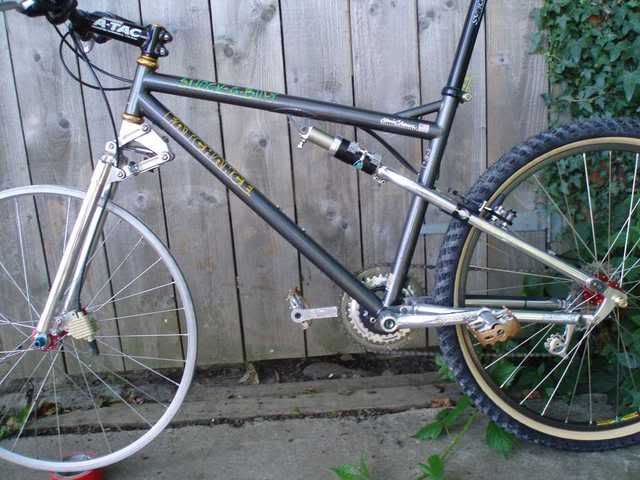 What do you think?