Hey,
A little pic of the bike outside of the garage from the last week end :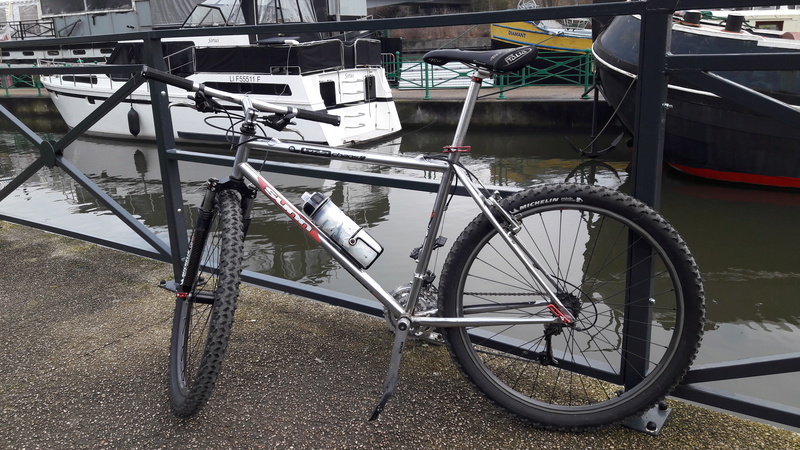 I had two little troubles on saturday : the steerer touched the tire and the rear shifting was not so fine with the road hg90 cassette.
I added one bar of pressure to the fork but I should probably put some 1.95 tyres to respect the sunn chaos notice.
The problem of shifting was solved wih an hg93 chain instead of sram pc8--.