had this for a while now, built it up as a cheap work bike and rode it on a few retrobike regionals and to be honest it rode really well, just looked scaby and tired .........patina?
well, with the pace being a tad of a headache i thought id build this up, then mountain mayhem race bike build sprang into my mind and now all i can think about is building it up
plan at present is to try and replicate paul hintons dynacurve race bike, not strictly correct but enough of a nod to a great racer whom i admired BITD.
first job was to strip the old paint, after reading dan chambers reply in another thread i got some paint stripper from b&q, wrapped it in cling film and forgot to unwrap it after a night, 2 days later the paint came of really well!!! cheaper than media blasting and quicker than waiting for it to be done after hours. great trick and ill be doing it again. the rc30s i got of that there ebay had the same treatment.
before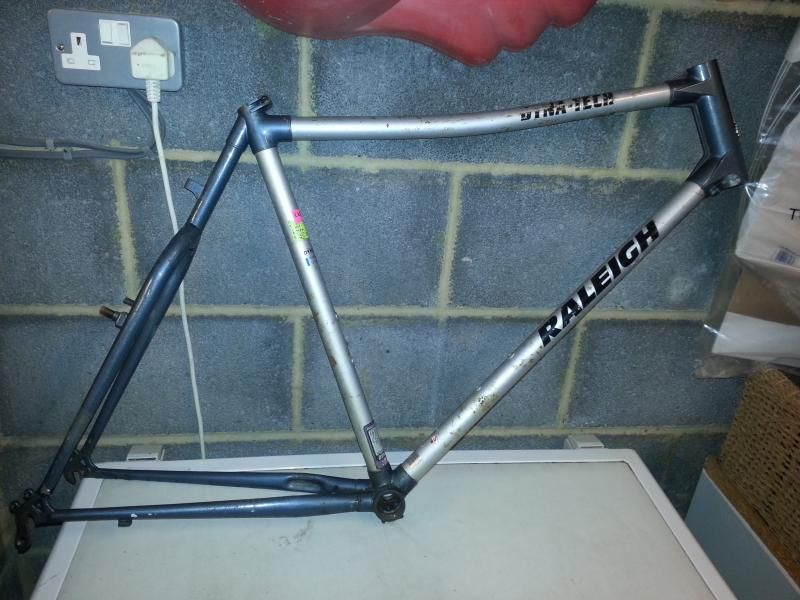 built for abuse
paint stripper and cling film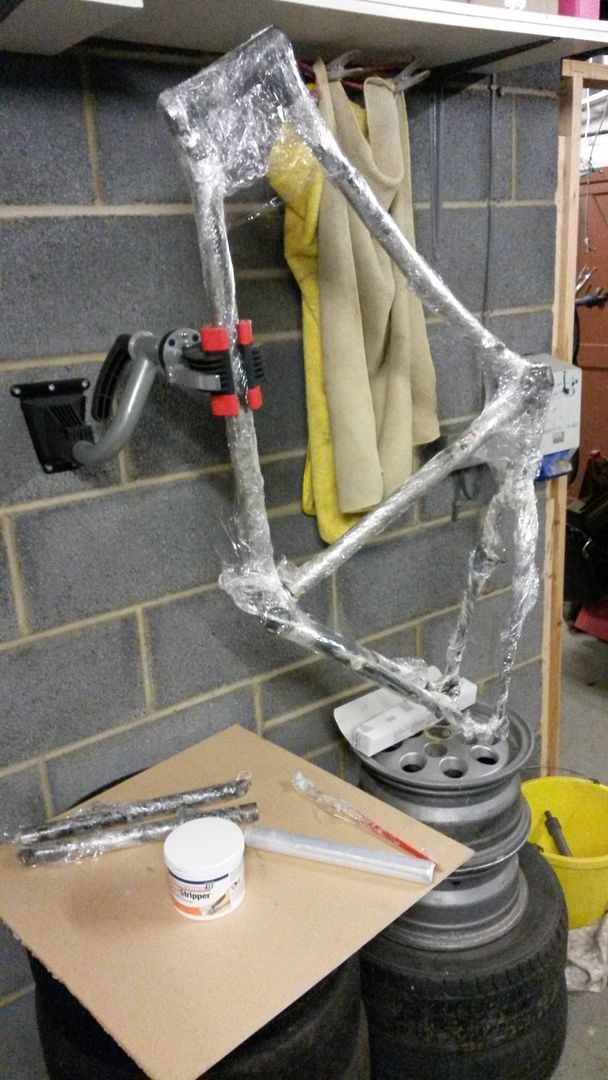 rinsed and rubbed down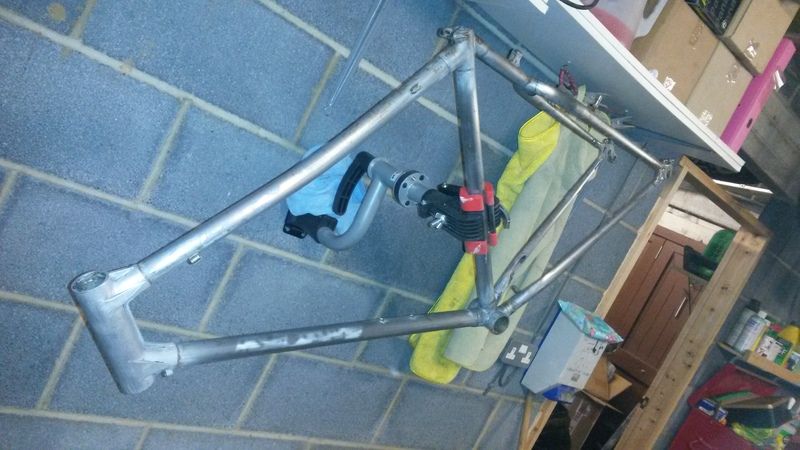 love this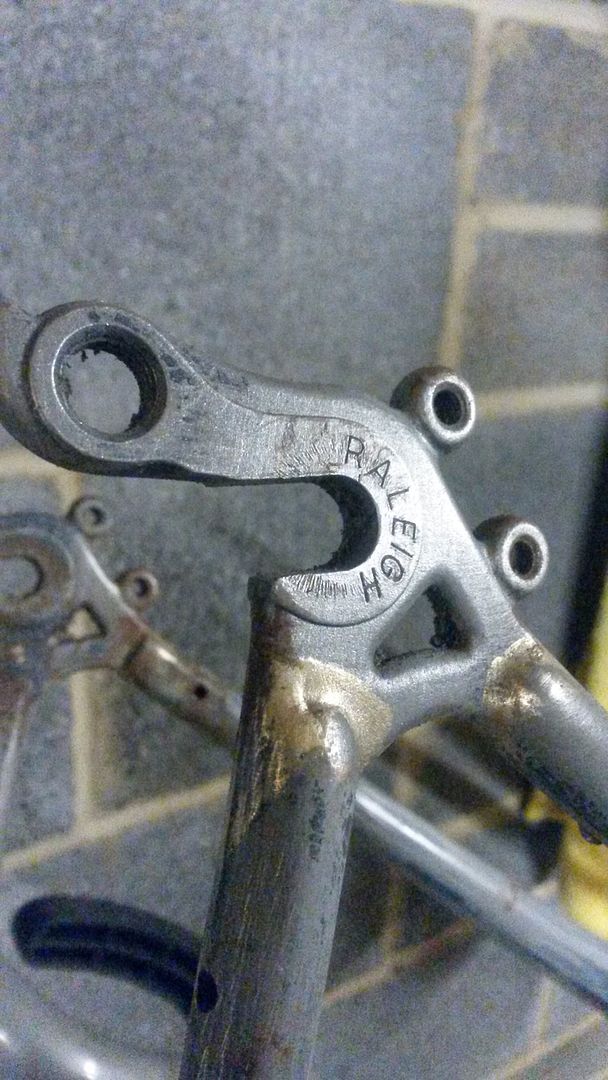 forks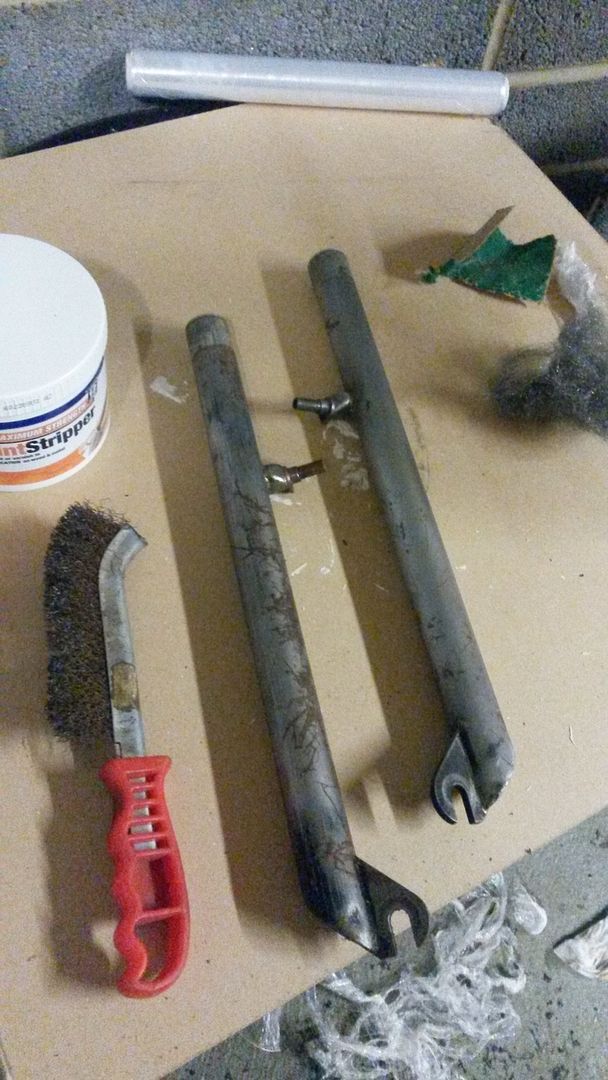 currently sat with a primer coat to protect it while i source more paint etc
plans are nearly full dx groupset, revolvers and basic a kalloy/zoom/whatever looks nice and i can afford it finishing kit......and lock on grips, sorry but theyre the best product progression ever for offroad bikes
and to race it hard and fast......for about 10 minutes or until i colapse haha

_________________
freeride,bah! been freestyling since 1990
Chris Longbone