Well I just finished another later model Blizzard build (soon to be documented in another thread). That frame was a size too small so I turned it into an urban hipster neighbourhood bike.
Today I was bored at work, so I scanned my local classifieds. Couldn't believe my luck. New ad with a 1992 Blizzard in my size of 18.5 and with some nice bits on it. Best part, it was $200 Cdn (less than 100 GBP). I scooped it up before my local Retrobike nemesis had a chance to see it.....Newman.
Paint is too rough to save, so it will get resprayed in 1991 colours which I prefer to the 92. Otherwise the build will be influenced by some near mint Deore DX MT-60 Cantilevers in that more rare flat black finish. Nothing will happen to this build for a couple of months while I finish my 96 Altitude T.O.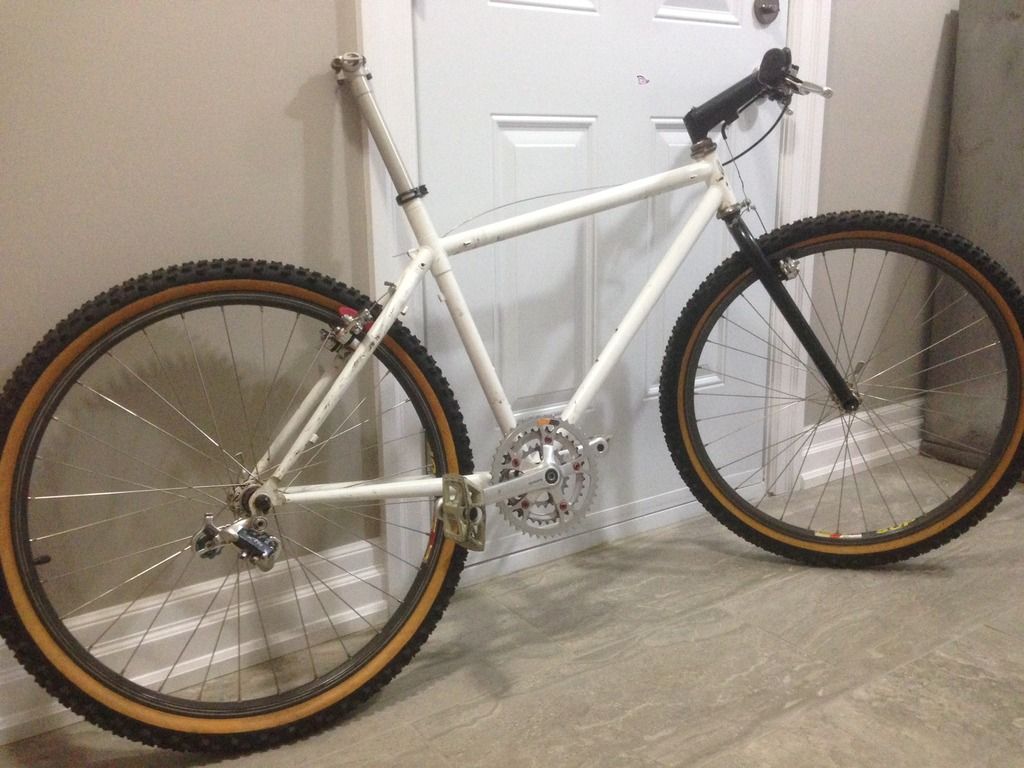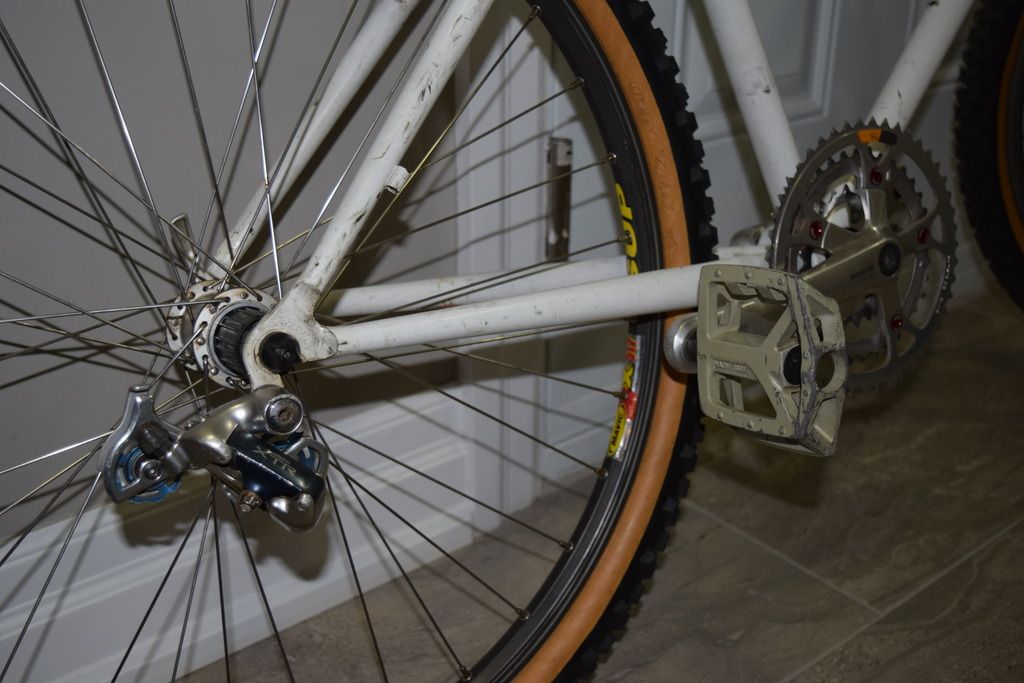 It came with some dirty but VGC condition Ritchey Cantis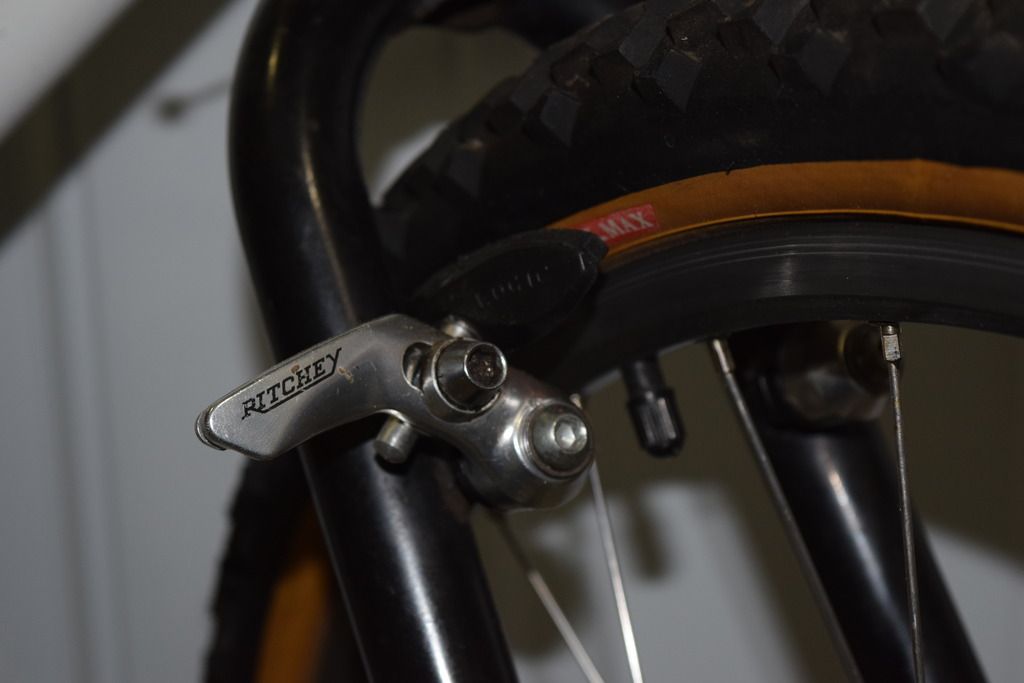 And a mysterious Titanium handlebar, any ideas who made this one? I don't think it's Syncros even though it has a sleeve.