.... Begins.
Took delivery of my new project today.
1991 Kona Cinder Cone
19" Frame
Project 2 forks
Stem .. velocity ??? (decals missing)
Handle bars
Mavic 517 rims on Shimano XT hubs
Ritchley Z max classic tyres
After a quick inspection the frame appears to be free of cracks/dents but theres more rust than a 70's Fiat
I plan to have a proper look over the frame tomorrow.
Its a good job i had planned to repaint the frame as the rust worms have certainly been busy... i've never seen forks so bad
on with the pics ...
Doesn't look too bad here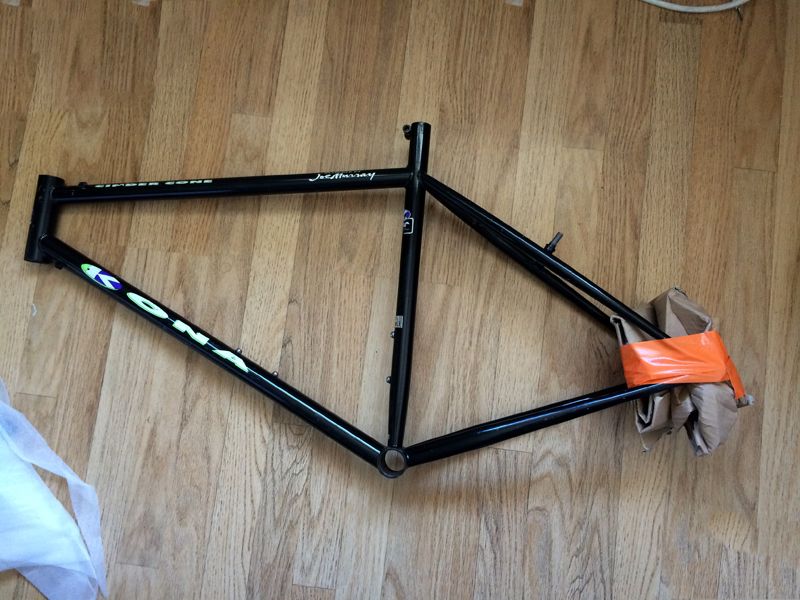 But look a little closer ...
Rust worm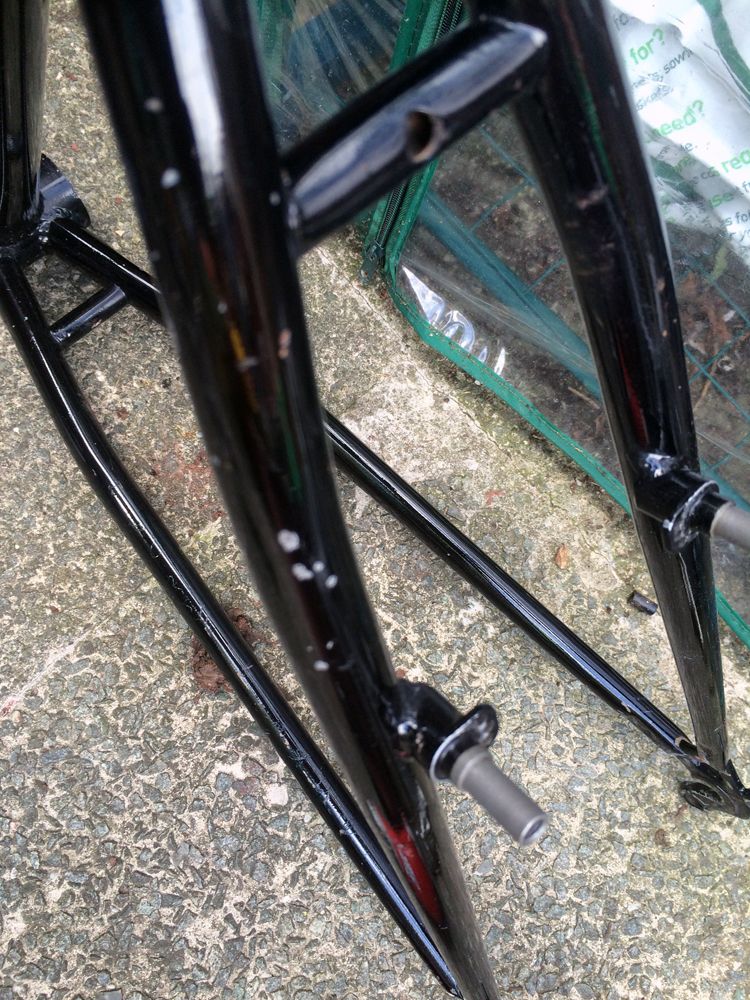 _________________
Click to view project ...
Project Cindy viewtopic.php?f=6&t=389543&p=2883361#p2883361
Project Kona Cinder Cone... viewtopic.php?f=6&t=329900
Project Kona Explosif... viewtopic.php?f=6&t=332707
project Orange P7 ... viewtopic.php?f=6&t=411646
Recommissioning the Rockhopper... https://youtu.be/2PBi8Ies2Xk